India
2010/11 Winter Study Abroad trip to INDIA
Understanding Contemporary India Through Its History & Culture.

Fascinating trip to Delhi-Agra-Jaipur.
December 27, 2010 to January 6, 2011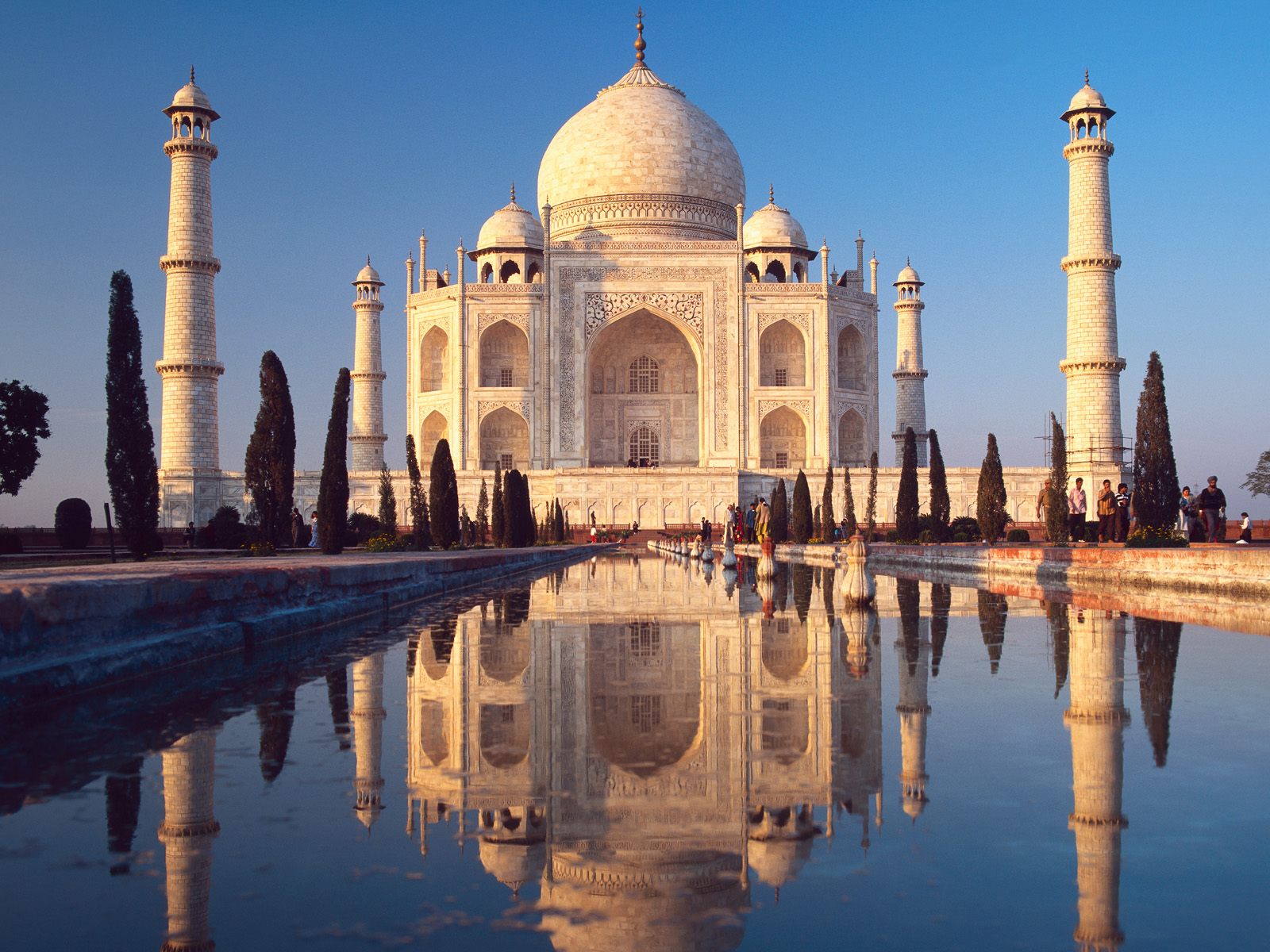 Course Description:
Understanding a country or a potential market begins with understanding its people, culture, and history. India is the second most populous country of the world (with over 1.2 billion people). India has several ethnic and religious cultures but there is a unique "unity in diversity" prevails that drives the nation and its political system. The course will help you to improve your understanding about these cultural ties and experience how people live with eighteen state languages and hundreds of dialects. The course is helpful for those who are interested in International Business and understanding a potential market. This course will describe how the 5000-years of history shaped the Hindu culture of this nation and address the unity in diversity of contemporary Hindu-Muslim society.
We will visit various places to experience the history of medieval and modern India. The role of religion will also be explored as the nation has seven major religions which remain central to Indian culture.
In summary, we will cover the following topics:
· Introduction to brief Indian history, political system and economy
· Introduction to Hinduism and other Indian religions
· In addition, introduction to Indian art, music, culture and famous Indian cuisine!
This course may be an important addition in the internationalization of our curriculum.
Textbook:

Ask the Instructor for a reading list.
Included in the program fee of $1510*:
(* for out-of state of Virginia students: $1640)
All ground transportation
All hotels (four stars)
Excursions to:

Delhi (Red Fort, Jama Masjid, Parliament, Humayan Tomb, Bahai Temple)

Agra (Taj Mahal, Agra Fort)
Fatehpur Sikri (Fort of Akbar)
One day trip to village life in India or p

ossible visit to a Tiger Reserve (Ranthambore National Park)

Jaipur (Amber Fort, Elephant Ride, Hawa Mahal)

Entrances to museums, galleries, and temples.
Guided tours by UVA-Wise faculty and local experts.
The price of the program includes 2 UVA-Wise credits of BUS/HUM/FST 3950.
Medical insurance.
The priceless experience of immersion in the traditions of a foreign culture and language!!!!
Does NOT include:
airfare
the food (apart from breakfast). Student must estimate $15 a day for food.
visa
vaccinations
DEADLINE FOR APPLICATIONS: 30th September, 2010
First payment (non-refundable) of $1000 is due by 20th October, 2010.

Second payment is due by 30th October, 2010.
Trip Director:
Zafar Dad Khan, Ph.D.
Asisstant Professor of Economics and Finance
The University of Virginia's College at Wise
Phone: (276) 328 0119
E-mail: zdk5s@uvawise.edu (Best way to reach me)
Applications will be received on a first come, first serve basis until completion of a group of 10 students.
You can download your application here.
For more info and to apply:
International Programs Office,
Darden Hall 105
e-mail: internationalprograms@uvawise.edu
Phone: (276) 328 -0287