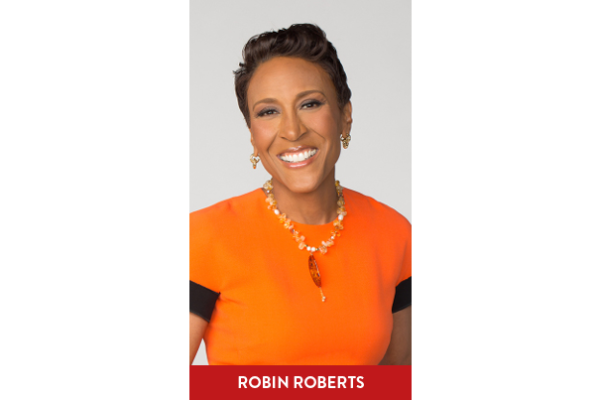 NSLS Speaker Re-Broadcast with Robin Roberts
The National Society of Leadership & Success offers a Speaker Broadcast series each semester. Tonight will be a re-broadcast of our third and final spring speaker, Robin Roberts.

Roberts is the anchor of ABC's Good Morning America and the New York Times bestselling author of the memoir Everybody's Got Something. Under her leadership, the broadcast has won three consecutive Emmy Awards for Outstanding Morning Program and has been the #1 morning show in America for 9 years running. She has been the recipient of numerous awards, including a Peabody for her documentation of her own medical odyssey and the Arthur Ashe Courage Award. Join us as Robin discusses her career including the victories and the obstacles she's overcome along the way.

This event is free and open to the public. UVA Wise students may receive one cultural activity credit for attending an NSLS Speaker Broadcast. Contact NSLS@uvawise.edu for more information.
Organizer
Organization:
The National Society of Leadership & Success (NSLS)