Time to Play and Explore
With more than a dozen intramural sports and countless outdoor activities to introduce you to the beautiful surroundings of Southwest Virginia, you'll find plenty of ways to stay active with friends all year long.
Intramural Sports
Join a team or compete in a single-day event: Find the sport that suits your interests and build long-lasting friendships. All skill levels welcome!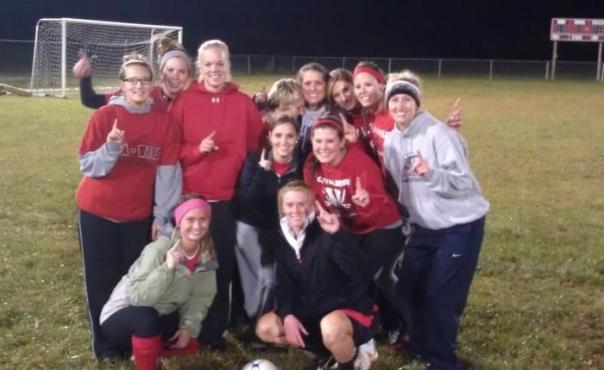 Fall intramural sports
Flag football
Soccer
Volleyball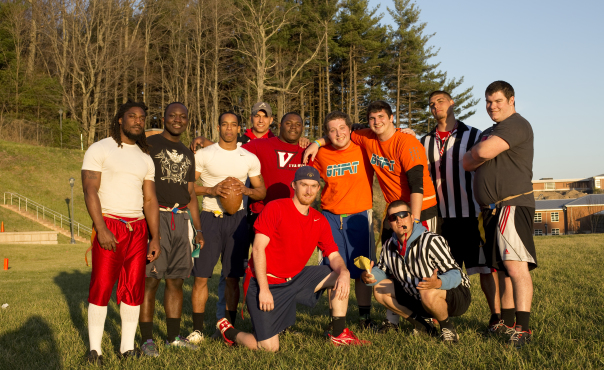 Spring intramural sports
Arena football
Basketball
Bowling
4x4 Flag Football
Indoor Soccer
Softball
Wallyball
Contact Mikaela Logan to learn more about intramural sports.
Register for an Intramural Sport
Find the sport that suits your interests and sign up today.
Outdoor Recreation
Get outside and explore all that our beautiful region has to offer, whether it's hiking, fishing, rock climbing, biking, camping or kayaking. Many activities are free, and some events require just a small fee ($25-$50). A variety of fun events are scheduled throughout the academic year, and a range of equipment is available for students to check out at no cost.
Recent fall semester offerings
Whitewater rafting
NFL road trip
Paintball
Kayaking/canoeing
Horseback riding
Caving
UVA Wise football road trips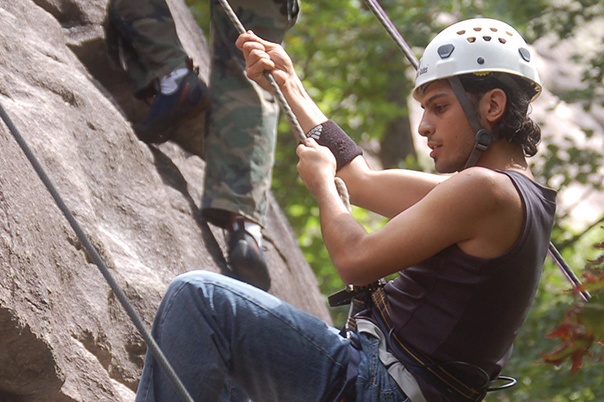 Recent spring semester offerings
NBA road trip
UVA Wise basketball road trip
MLB road trip
Overnight/day skiing, snowboarding and snow tubing
Skydiving
Amusement park trip
Contact Madison Owens to learn more about upcoming outdoor recreation offerings.