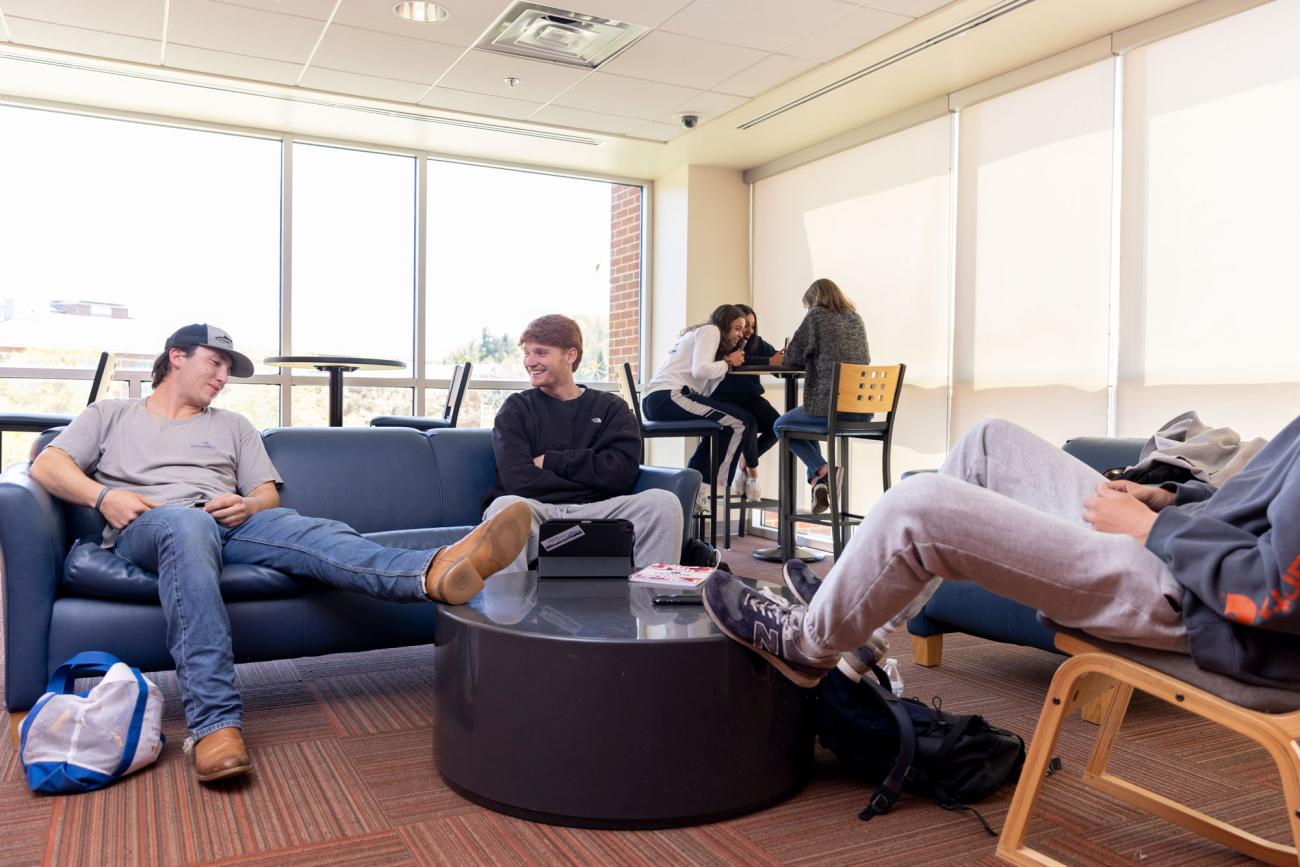 The Division of Student Affairs fosters responsible leadership through a focus on intellectual and personal growth in a liberal arts community. We support the integration of learning and student life, seeking to empower all students to reach their full potential as critical thinkers who live, work, and serve in complex communities.
Programs and Services
Student Engagement
Get involved, whether through first-year programs, leadership opportunities, or student activities.
Living on Campus
Welcome to your home away from home. Whether you are a Southwest Virginia native or here at UVA Wise from halfway around the globe, you'll be sure to find a community and make friends to last a lifetime by living on campus.
Student Recreation
Discover the ultimate college experience through activities, sports and programs outside of the classroom.
Wellness
Prioritize your physical and mental health outside of the classroom with UVA Wise Wellness. Whether you're a beginner or seasoned expert, we offer classes and programs for all students to help meet their fitness and wellness needs.
Community Standards
Community Standards and the Student Code of Conduct outline the expectations of all students at UVA Wise. Our Standards and Conduct System encourage accountability and understanding of the impact of a student's actions on campus.
Student Handbook
The Student Handbook is the official document that outlines expectations and campus resources for students at UVA Wise.
CARE Team
The CARE Team is an interdisciplinary team that assesses, refers and/or responds to students experiencing a crisis, displaying demonstrating emotional or academic distress, or engaging in behaviors that may be perceived as harmful to themselves or to others.
Community Service
Looking for a way to give back to the UVA Wise or regional community? Connect with a service opportunity that fits your interests and schedule. 
Traditions
UVA Wise is an institution rich with history and tradition. A good way to begin learning about this is to familiarize yourself with a list of UVA Wise traditions, annual events, and student experiences.
Food Insecurity
Having to choose between food, hygiene items, and other essentials is a challenge for many students. Food access and affordability is a growing need in our community. Hygiene products and food are available anonymously and free of charge at several locations across campus for current students.
Student Affairs Leadership Team