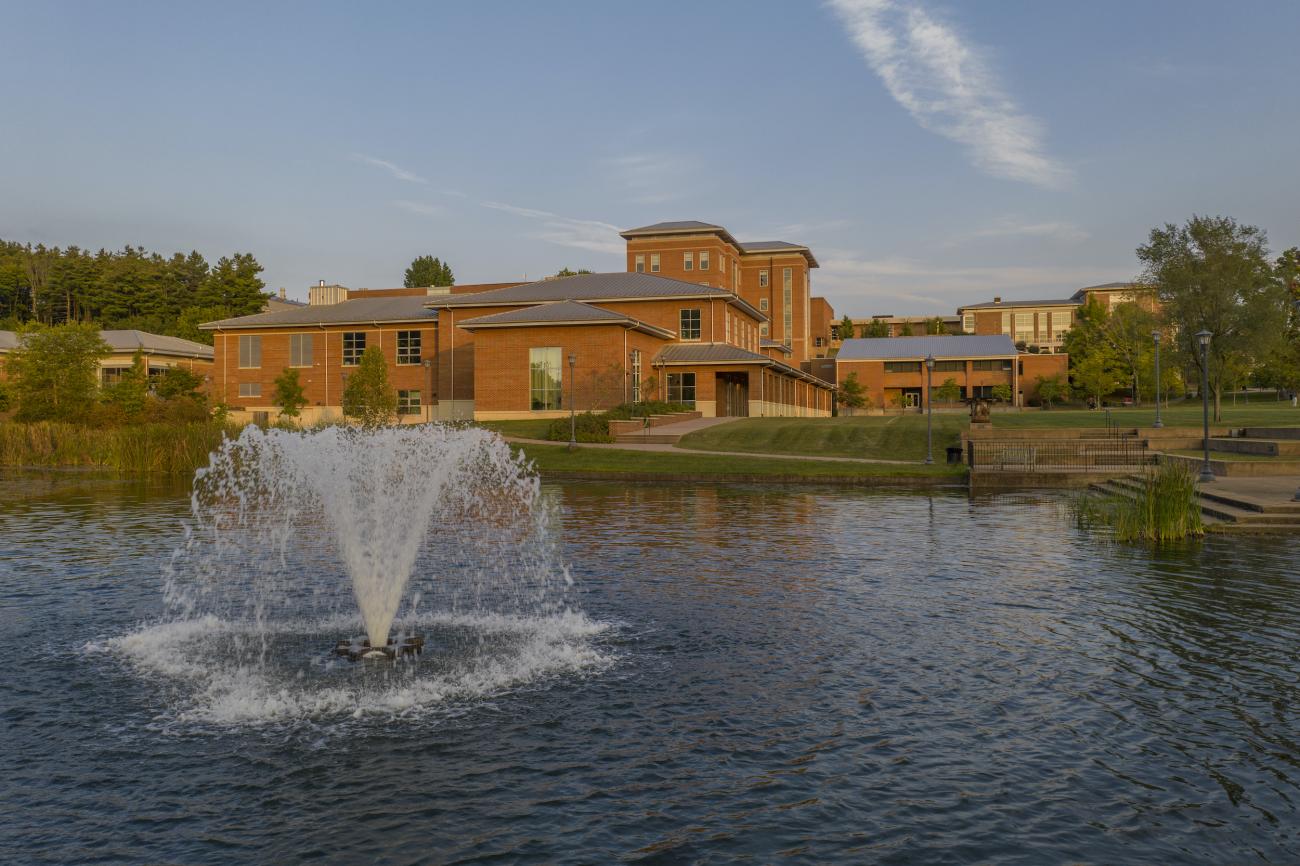 High Ridges. Deep Roots.
The University of Virginia's College at Wise is a public, four-year residential liberal arts college located in the beautiful mountains of Southwest Virginia. 
What makes UVA Wise one of the best public liberal arts colleges in the nation?
Proven academics. While offering a variety of academic degrees, pre-professional study tracks, and teaching licensures, our leading liberal arts college maintains an impressive 13:1 student-faculty ratio.
Dedication to reducing or eliminating student debt. Eighty percent of our students receive financial assistance, and 97 percent of our graduates are currently employed or seeking a higher degree.
Thriving student life. With more than 50 student organizations, spirited NCAA athletic programs, and near-daily campus events, our students have many opportunities to get involved, grow as individuals and discover their passions.
Picturesque campus. UVA Wise sits on an expansive 396-acre campus nestled amid the Appalachian Mountains, where students can experience unique cultural flavor as well as the great outdoors.
"At UVA Wise, our mission is simple: student success and service to the region." — Donna Price Henry, Chancellor
Our Mission
Through excellence in teaching, personalized attention and commitment to individual growth, The University of Virginia's College at Wise prepares students to be engaged citizens. Drawing upon its foundation as a public liberal arts institution in the Appalachian region of Virginia, the College strives to build a diverse community of learners with the drive to serve and lead in their communities, the nation, and the world.
See where it all begins.
Explore our beautiful, modern campus and learn more about the places where our students live, study and play during their time at the College.
Our Heritage
Before UVA Wise was founded, there were no public colleges in Virginia anywhere west of Radford. As a result, postsecondary and higher education was out of reach for individuals and families living in Virginia's mountainous western and southwestern regions.
After local residents made a case to the University of Virginia for establishing a college in Wise, the school opened in 1954 on farm property with 109 full-time students. Two-thirds of those students were Korean War veterans.
The Commonwealth of Virginia supported the college, originally called Clinch Valley College of the University of Virginia. An ambitious dream of local citizens in an under-resourced farming community, the College survived its first year and has continued to thrive ever since.