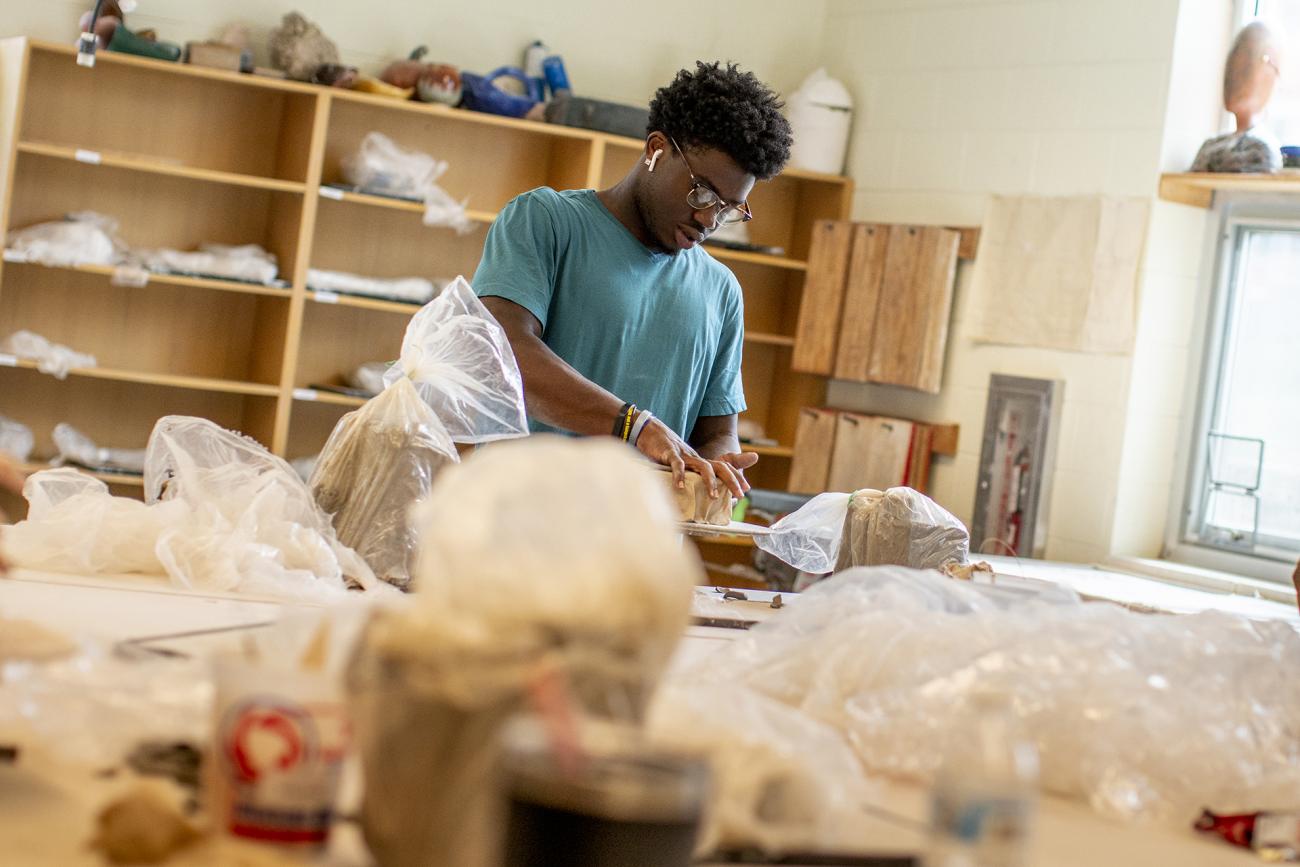 Find Your Place at the College at Wise
Discover the new opportunities waiting for you. Learn more about the transfer admissions and application process. 
Apply Now
Start your application to UVA Wise.
Explore Scholarships & Aid
The College at Wise is proud to offer competitive financial aid offers to anyone with demonstrated financial need.
Visit Campus
Come see the College for yourself.
Admissions Criteria for Transfer Students
Overall GPA of 2.2 or higher
Transferring from an accredited institution
In good standing with and able to return to the college or university you last attended and at which you were enrolled full-time in a degree program
Transfer Student Application Process
Transfer students from select counties in the Appalachian Region are eligible for special tuition at the College at Wise.
Applicants from Virginia
Transfer applicants from a Virginia Community College or Richard Bland College who have earned an Associate of Arts, Associate of Science, or Associate of Arts and Sciences degree based on a baccalaureate-oriented sequence of courses are guaranteed admission to UVA Wise, within limits defined in the College Catalog.
Students from a Virginia college can explore transfer opportunities by visiting Transfer Virginia. Transfer Virginia provides transparent, accessible, consistent, and current information to students throughout the college selection, enrollment, and transfer process. You can research, plan, and organize your college and transfer journey using the information and resources available within this portal from Virginia's participating institutions.
Credit Evaluation
We're happy to evaluate all courses completed at your previous college. Contact the Registrar's Office for a credit evaluation.
Only courses equivalent to University of Virginia or UVA Wise courses are eligible for transfer credit.
Transfer credit is awarded for courses with grades of C- or better (or CR/P for courses designated credit/no credit or pass/fail).
A maximum of 62 semester hours earned from a two-year college may count toward graduation at UVA Wise.
Learn more about how courses are evaluated for transfer at the Office of the Registrar.
Guaranteed Admissions Program (GAP)
The Guaranteed Admissions Program (GAP) allows transfer students from Mountain Empire, Southwest Virginia, or Virginia Highlands Community Colleges to declare their intentions of studying at UVA Wise early in their time at the community college.
Once You've Been Accepted
Confirm your enrollment to secure your place in the transfer class.
Submit your final college transcripts when the last semester is completed at the school you are transferring from.
Complete and submit FAFSA as soon as possible (UVA Wise school code: 003747). Contact the Office of Financial Aid if you need help. 
Register for transfer orientation.