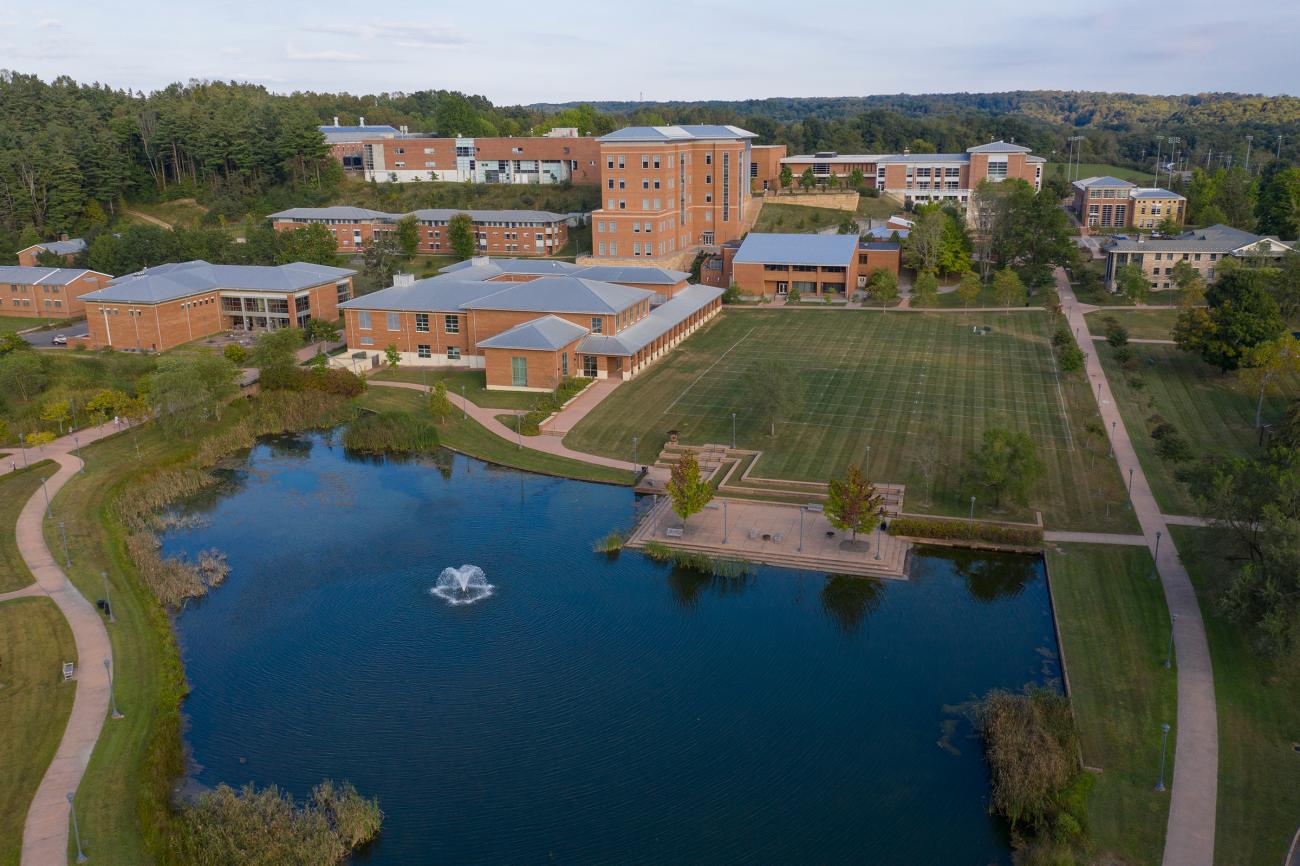 Come see what makes us Wise.
Discover for yourself what makes UVA Wise one of the leading public liberal arts colleges in the country.
Located in the rolling mountains of Southwest Virginia, our beautiful, modern campus spans 396 acres and is an hour's drive from the Tri-Cities of Tennessee and Virginia.
Plan your visit today: We can't wait to welcome you to Wise.
Nursing Day
Join us on Friday, March 31, 2023 for Nursing Day. Experience what your life will be like at UVA Wise as you interact with current students, get to know your professors, and explore a simulation lab. You'll also learn to decode your financial aid and enjoy the benefits of living of campus housing.
Junior Visit Day
Join us for Junior Visit Day, Friday, April 21, 2023. Learn about UVA Wise, our admissions processes and more followed by a campus tour provided by student ambassadors. Hear about athletics, ROTC, study abroad and more from our student panel. Lunch will be provided followed by fun with our Student Activities Board.
Meet with Admissions and Financial Aid Counselors
Get personalized, one-on-one advice and answers to your questions with an admissions counselor of financial aid counselor. Fill out the online form below, and we will be in touch. We are looking forward to answering your questions and telling you all about life at UVA Wise.
Frequently Asked Questions
Where is UVA Wise?
We are in the town of Wise, Virginia, in the southwest corner of the state. Campus is accessible by car from Highway 23. Find us on Google Maps. 
Where do I park?
Visitor parking is conveniently located in the boulevard between Crockett and Smiddy Hall. Visitor parking is also available in the McCraray Hall lot and is located nearest to Crockett Hall. Find more information about parking and directions and download a campus map.
Where should I stay, and what else can I do in Wise?
Wise may be small, but you will discover that our town and surrounding region is packed with plenty to see and do: Whether you like dining, shopping, discovering arts and culture, or exploring the great outdoors, learn more about all that Wise has to offer in terms of hotels, restaurants, entertainment, and more.
How should I dress?
Wear casual clothes and shoes that are comfortable for walking. If you're visiting during the summer months, you may want to bring a bottle of water to stay hydrated. Wise weather changes rapidly, so be sure to check the forecast before you pack.
When do I let you know I'm coming?
We just need one week's notice to get ready to welcome you. Schedule your visit today.
Can I sit in on classes?
Absolutely! We can tailor your visit to your interests. Let us know what you want to do while you are here, and we will put together a visit just for you.
Can I bring a friend? What about my parents?
Of course. Friends and parents are absolutely welcome.