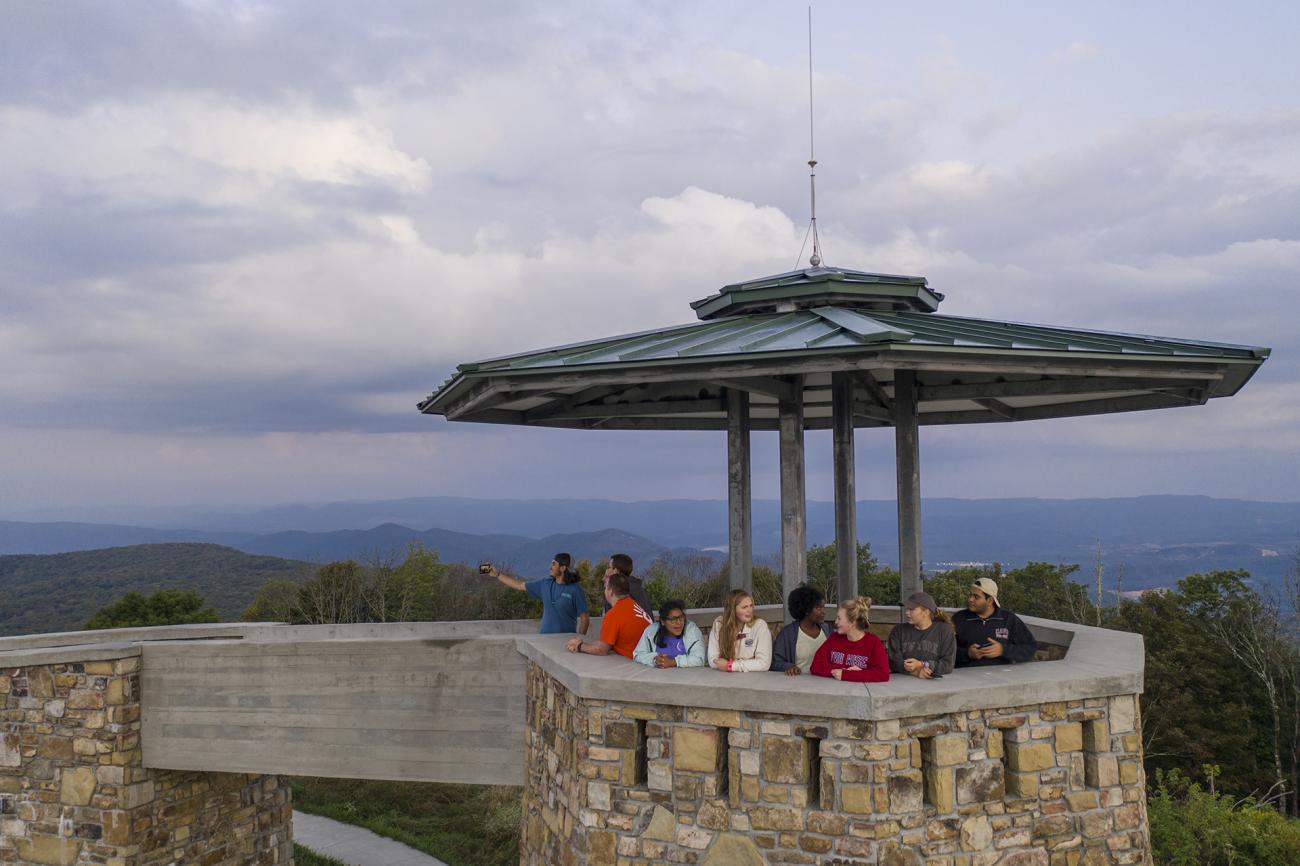 A Well-Rounded Education for Your Bright Future
At the College at Wise, you'll be challenged to deepen your knowledge across many different fields, working closely with our dedicated faculty and staff as you build your future.
Because we are a liberal arts college, you can pursue many diverse and engaging areas of study here. And no matter what path you take, you will be prepared for a broad range of fulfilling careers when you graduate.
Why should I consider a liberal arts education?
1. Pursue a career with maximum flexibility and opportunity.
The world is changing quickly, and a liberal arts education equips you to adapt to a constantly shifting job market. With the lifelong skills that you gain at the College at Wise, you'll find a career that suits your abilities and passions. Just ask our graduates: 97 percent of alumni are currently employed or seeking a higher degree.
2. Tailor your education to your interests.
With 33 majors, 39 minors, 5 pre-professional study tracks and 24 teaching licensures, the College at Wise offers an area of study for almost every interest. Build your professional skills as you learn and grow in a supportive, academically enriching environment.
3. Graduate with little to no debt.
Our commitment to making college affordable means that you'll get a world-class education with little to no debt. 88 percent of our students receive financial assistance, setting graduates on a path to a fulfilling career — without burdensome loans to pay back.
4. Develop lasting relationships in a tight-knit community.
At the College at Wise, you'll make friends to last a lifetime. Whether in class, at the library, on the field or in your dorm, you will find your people here. You won't get lost in the crowd.
5. Gain a hands-on education.
The College at Wise is a student-centered atmosphere, with a student-faculty ratio of 13:1 and an average class size of 15. With more than 100 full-time teaching faculty, you'll be supported and challenged every step of the way.