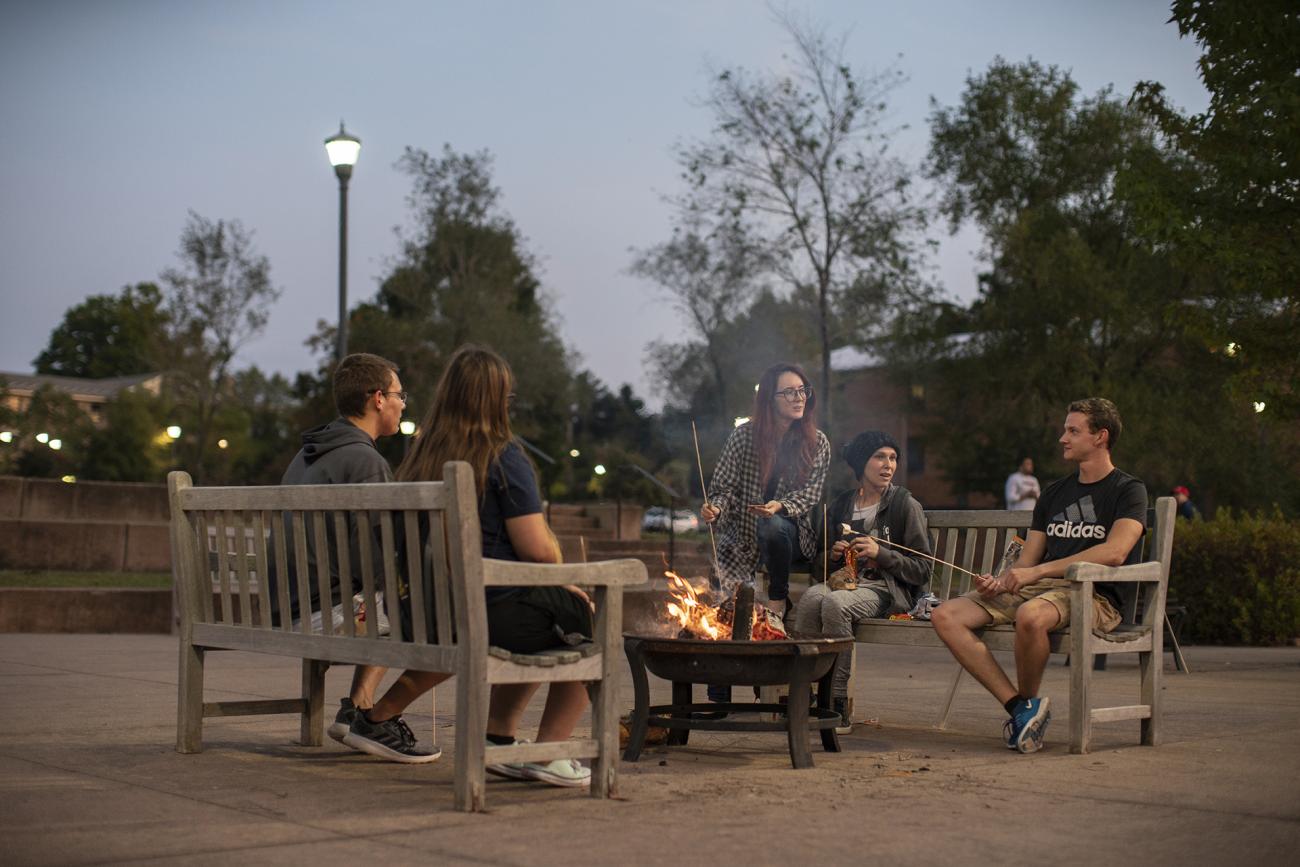 Elevate Your Future
Your journey starts here. Learn more about the admissions and application process at the College at Wise. We're here to make the process as easy as possible, and we can't wait to welcome you to Wise.
Searching for College During a Pandemic
We know that the COVID-19 pandemic has made your college search challenging. We are here to work with you, and together, we will get through this.
In order to make the application process easier for you, we have done the following:
Lifted the SAT and ACT test requirement for all incoming freshmen (or transfers with less than 30 credits).
Continued to award new students financial aid, grants and scholarships. Learn more about scholarships and aid.
Offering socially distanced tours of campus for families and small groups. Schedule your visit today.
Offering one-on-one appointments with staff. Schedule a chat session via phone, text or video call with an admissions counselor or financial aid counselor at any time.
Visit Campus
Come see the College for yourself.
Apply Now
Start your application to UVA Wise.
Pay Deposit
Securely pay your deposit online.
How do I apply?
Start here
Request information about the College and learn which path may be right for you.
Visit campus and see what sets the College apart.
Put application deadlines and other important dates on your calendar.
Complete and submit a freshman application.
Next, apply for financial aid and scholarships
File tax returns for your parents and yourself (if applicable) as soon as possible.
Start the financial aid application process by preparing your FAFSA (Free Application for Federal Student Aid). Complete and submit as soon as possible after January 1. File by February 15 for full consideration for scholarships and aid. UVA Wise's FAFSA code is 003747.
Talk to your guidance counselor or advisor about scholarship opportunities. 
Once you've received your acceptance letter
Congratulations! Time to celebrate. Watch the mail for your award letter, which includes the financial aid programs that may be available to you.
After paying your enrollment deposit, register for freshman orientation, where you'll meet with an advisor and register for classes.
Send all student and parent loan request forms to the Office of Financial Aid by July 1 for fall semester disbursement. Sign up for payment plans if you've chosen that option.
Mark your calendar for Expedition, the extended orientation experience for all freshmen the weekend before classes begin.
Attend Welcome Week, the College's kickoff event for students, to get your year off to a great start.