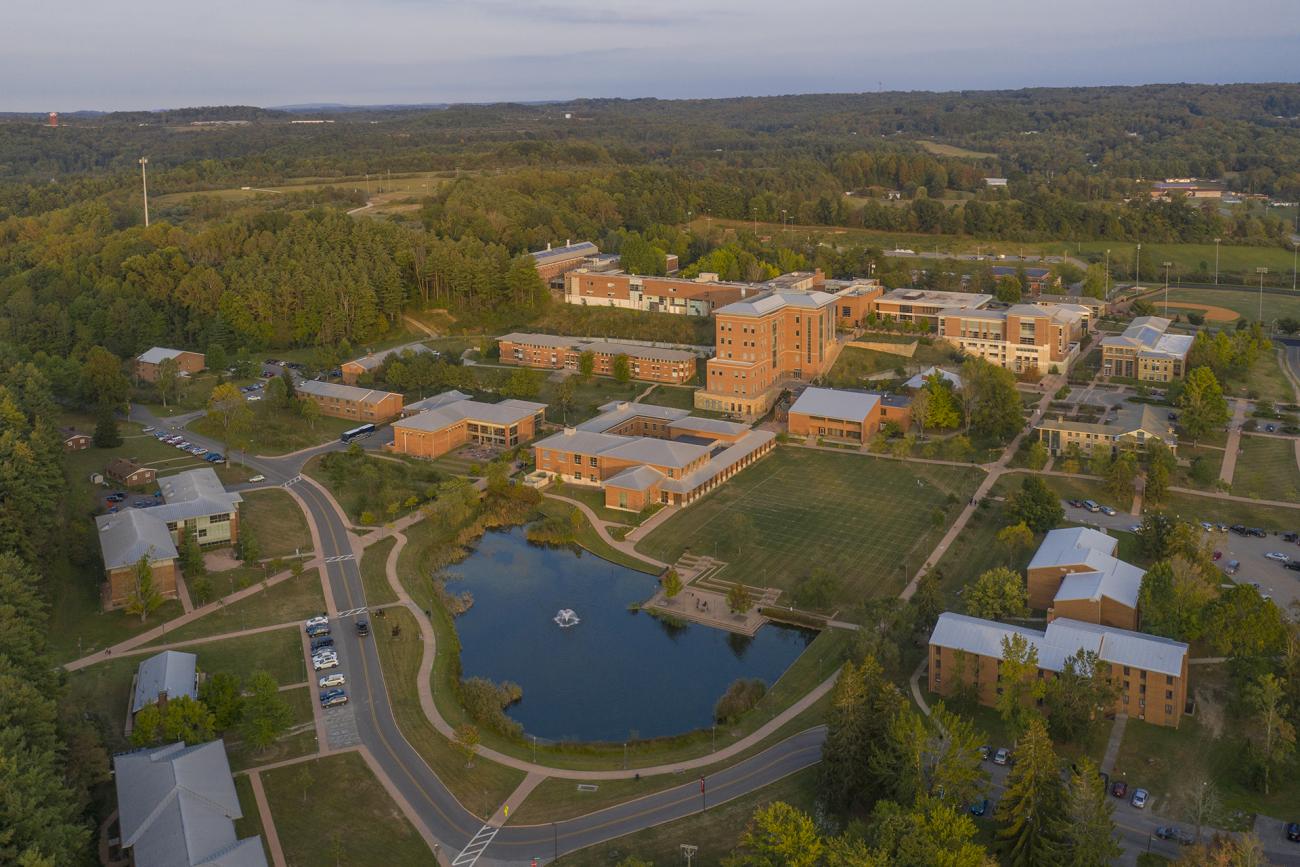 A comprehensive, world-class education at UVA Wise will help you grow and succeed, both today and tomorrow.
Our diverse student body comprises individuals from every walk of life and from all over the globe with one common trait: a desire to learn. Learn more about the admission requirements to apply to the College at Wise.
Application Requirements
All applicants to UVA Wise must be a graduate of an approved secondary school OR hold a certificate of high school equivalency (GED).
In order to be considered for admission to UVA Wise, each applicant is required to submit:
Official high school transcript (or GED certificate, if applicable)
Official transcript from any colleges previously attended (if applicable)*
Scores for either the SAT (Scholastic Aptitude Test I) or the ACT (American College Test) are optional.
*Note: While official dual enrollment transcripts are not required for your admission application, if you have any, they will be necessary to provide prior to class registration.
Additional Admission Requirements and Guidelines
Admission preference is given to applicants who have successfully completed the following general coursework and educational requirements:
Coursework Requirements
Four (4) years of English
Three (3) years of Mathematics, including Algebra I and II, and a third course to be chosen from: geometry, advanced algebra & trigonometry, calculus, or a related course.
Two (2) or more years of science (beyond general science)
Two (2) or more years of a foreign language
One (1) year of American history
One (1) year of world history
Educational Requirements
Applicants must meet one of the following and have a minimum 2.0 Cumulative High School GPA:
High School Class Rank - Top 50%
3.0 Cumulative High School GPA (4.0 Scale)
17 ACT Composite Score or 900 SAT Composite Score (test optional)
Students who do not meet one or more of the above requirements will be evaluated based on a combination of class rank, high school courses, GPA, and test scores.  We encourage all students to apply!
Submit both transcripts and test scores to be considered for competitive scholarship awards. 
Options for Freshman Admission
For students who choose to apply early in their senior year, UVA Wise offers two nonbinding early admission programs.
These programs allow students to take advantage of certain benefits—including academic scholarships, special registration sessions, and a broader selection of residence hall options—by following established timelines. Candidates for Early Admission I should present a record of strong academic achievement. Completed applications for fall semester enrollment will be reviewed beginning September 1. All applications for admission must be received prior to August 1 to be assured full consideration for fall admission.
Additional Information