This is where you come to play.
Student Recreation is the place on campus where you can find all of your favorite activities to participate in when you aren't working on school work. Our department is made up of Intramural Sports, Outdoor Recreation, and Student Activities. With at least two events per week and more than 100 events every year, we promise that you will always have something to look forward to.
Intramural Sports
We offer more than a dozen sports where students compete with each other, and maybe even your professors, on campus throughout the year. Create a team on IMLeagues today so you don't miss out on your chance to win a coveted champion t-shirt! All skill levels are welcome to participate.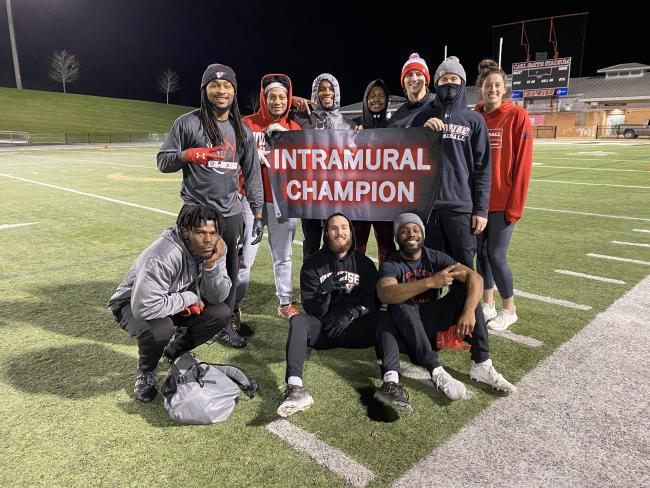 Intramural Sports
Flag football
Sand Volleyball
Soccer
Volleyball
Basketball
Indoor Soccer
Softball
Wallyball
& more!
Contact Mikaela Logan to learn more about intramural sports.
Outdoor Recreation
#ExploreWise by checking out all that our beautiful region has to offer. Not only do we provide you with all the information and equipment you need for exploring, but we also take several trips each semester to expose you to some of our favorite adventures. Many activities are free or cost less than $50 for you to participate. Outdoor Recreation now provides equipment rentals for you and your friends. Want to go on a camping trip? We've got you covered, for free! To find out more about what we offer or to reserve equipment, check out the link below.
Our excursions will take you to the lows and highs, from underground kayaking to skydiving, and everything in between. In a typical semester, you will see trips such as whitewater rafting, skiing, and ziplining, with a few other surprises in between.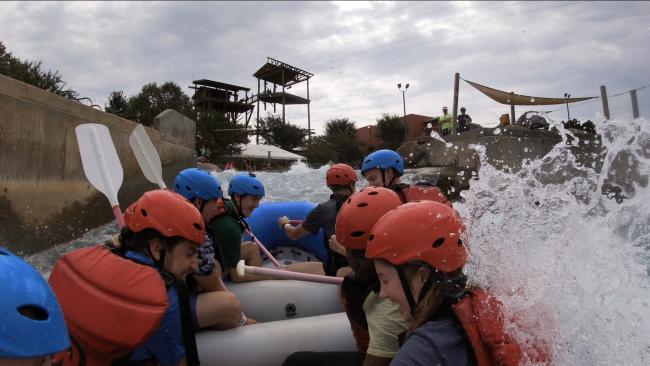 Contact Mikaela Logan to learn more about Outdoor Recreation.
Student Activities
Student Activities offers you the opportunity to relax, win prizes, and most importantly, have fun! Every year we offer both traditional and new events on campus both during the day and at nights to make sure there is always an event for everyone. Some of the campus favorites are Create-A-Creature, Grocery BINGO, Cavapalooza, and Free Fridays! All of these events are free to both on and off campus students.
Does this sound like something you would like to be involved in? If you're the kind of person who loves to plan events and engage with your fellow students, we would love to have you as a part of the Student Activities Board (SAB). SAB offers you the opportunity to make decisions about what events and novelties we bring to campus and is open to all students who wish to participate. If you want to become a member of SAB, fill out the interest form below or attend one of our meetings (date and time TBD).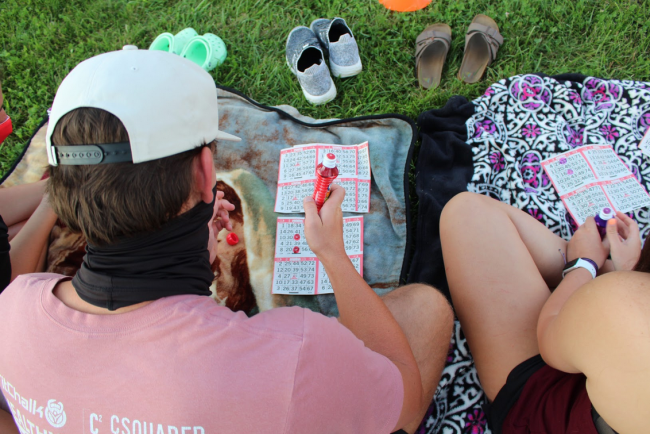 Contact Mikaela Logan to learn more about Student Activities.
Register for an Intramural Sport
Registration instructions linked at the bottom of the page.
Reserve Outdoor Recreation Equipment
Available for UVA Wise Students and Employees
Join Student Activities Board
Make your voice heard in what we bring to campus.