Commencement 2022
Saturday, May 14, 2022
11:00 a.m.
David J. Prior Convocation Center
Commencement Speaker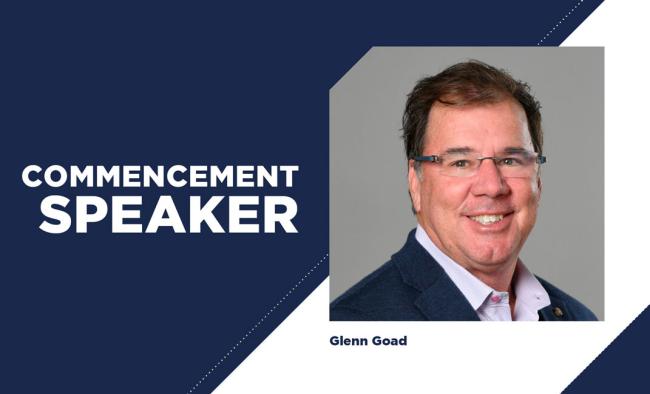 Southwest Virginia native Glenn Goad is the chief executive officer of EarthLink.
After graduating from J.J. Kelly High School, now Central High, Goad served in the U.S. Air Force and later worked in hospitality before he found his calling working in the technology and digital marketing industry.
For several decades, Goad has been at the helm of the nation's top tech companies including NCI Interactive, Allconnect, Qology, and Centerfield.
In 2019, Goad was named CEO of EarthLink following the ISPs acquisition of nQue Technologies, a company he co-founded. Throughout his career, Goad had multiple interactions with EarthLink and felt strongly about bringing the iconic brand and its services to more of America.
Since taking the top job at EarthLink, Goad has worked to expand the workforce, re-shore the customer experience, and add new services to the iconic tech brand. He is also increasing key areas including serviceability and connection. 
Recently, Goad got the chance to bring his success back home by opening a new EarthLink sales and service center in Wise, which is ultimately expected to bring more than 300 jobs to the region from overseas.
Goad holds a master's degree in management of technology from Georgia Institute of Technology (Georgia Tech).
Honorary Class Speaker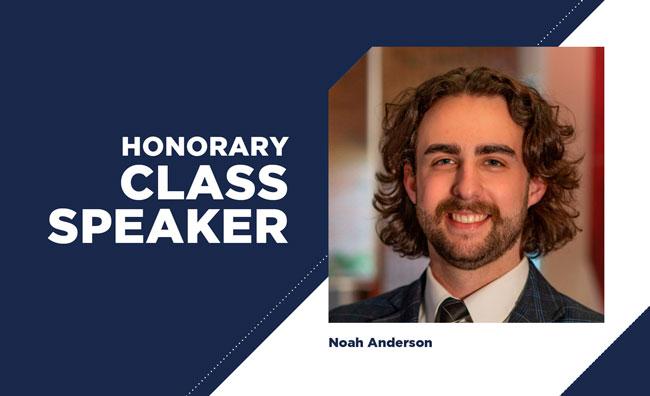 Noah Anderson, a native of Hillsville, Virginia, transferred to UVA Wise in 2019 and hit the ground running for a full and transformative educational experience.
Anderson is completing a major in psychology and a minor in communication studies. In the Psychology Department, he has had the opportunity to serve as
a counseling techniques teaching assistant and as a research assistant. He is the recipient of the Leon and Helen Lederer Memorial Award in Applied Psychology and the Undergraduate Research in Communication Studies award. He has authored two abstracts, two posters and one literature review and will present at a national conference in June.
Outside the classroom, Anderson has been actively engaged on campus literally from the ground up. Not only has he worked with the College's landscaping team to provide upkeep and care to our grounds, he has also worked to revitalize the Psi Chi honor society with an expanded mission of outreach that benefits the entire campus community through new programs and initiatives.
He has also served in various leadership roles at UVA Wise including as a resident assistant (RA) a Napoleon Hill Scholar, and on the Honor Court, Student Government Association, Lambda Pi Eta communication honor society, Student Activity Board, and Phi Mu Alpha music fraternity. Anderson was recognized as an Outstanding Student Leader at the 20th Annual Student Leadership Awards in April.
Anderson will continue post-graduation psychology research at UVA Wise while pursuing regional work in mental health services before completing doctoral
studies in clinical psychology.