Commencement
Saturday, May 13, 2023
10:00 a.m.
David J. Prior Convocation Center
Commencement Speaker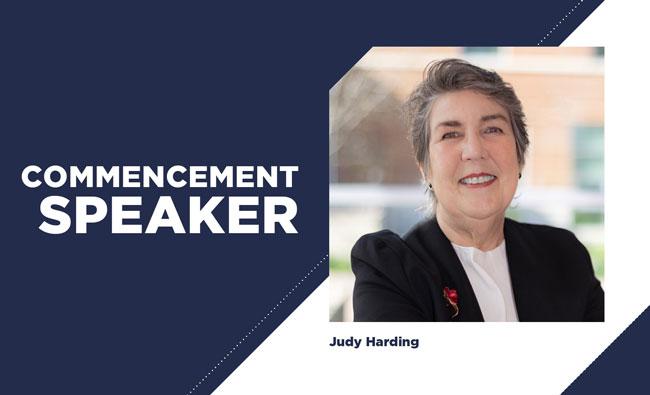 Judy Harding, a retired engineer and Clinch Valley College alumna, will deliver the commencement address to the UVA Wise Class of 2023.
Harding is a Southwest Virginia native who will be returning to her alma mater to congratulate the class of 2023 with thoughtful remarks about how her college education helped foster a lifetime of leadership and success.
Harding earned a bachelor's degree in mathematics from then-CVC. She then went on to receive her engineering degree from the University of Virginia. She began her career at Shell Oil in New Orleans, La.
In 1980, Harding moved to Calgary, Alberta where she held various leadership roles as an engineer and manager, working for companies like Dome Petroleum and Talisman Energy Inc.
Over the course of her career, Harding rose through the ranks. Not only did she pursue a career in the field of engineering in a time when few women did, she also harnessed her talents to serve others, resulting in management experience and leadership opportunities.
Before retiring, Harding became the president of Fortuna Energy Inc. and later vice president of Talisman Energy, Inc.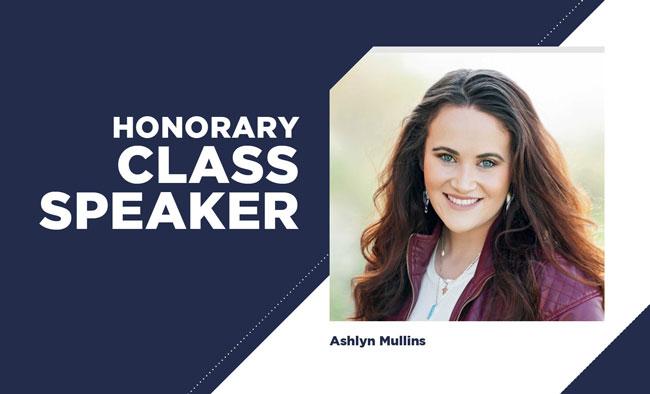 You may have already seen Ashlyn Mullins on stage at UVA Wise. A theatre major and music minor, Mullins has frequently been in the spotlight for theatre and music performances throughout her time at the College, and will next serve as student speaker for its upcoming Commencement on May 13.
As a Wise, Va., native, Mullins gravitated to UVA Wise after attending the Governor's School for theatre during her junior year of high school. To attend the College, she earned four scholarships: the Betty Jones Gilliam Scholarship, the Ruby Nell Cawood Music Scholarship, Clinton & Lucille Lambert Scholarship and the Luther F. & Lou Emma Addington Memorial Scholarship.
Mullins says she fell in love with the visual and performing arts department at UVA Wise, and attributes her success to its personalized learning environment. At the College, she says she was given the creative freedom that allowed her to achieve her goals and flourish—whether she was transforming traditional roles for the stage or making her own, unique portrayals.
As a part of her senior project, Mullins produced The Terrible Infants by Oliver Lansley. 
Mullins also had the opportunity to work professionally with the Appalachian Center for the Arts, where she performed in "A Christmas Carol" among other works, while enrolled at UVA Wise. She has been working closely with the Center on and off for four years, which has provided her with a wealth of professional experience.
Mullins has already accepted a position as artistic director for Pro Art's Camp Create, which is a summer camp for fourth through eighth graders, where she will help them perform Finding Nemo. She looks forward to working with the children, and to hopefully instill some of what she has learned at UVA Wise.