Featured
Madelyn L. Lawrence is Commencement 2021 honorary student speaker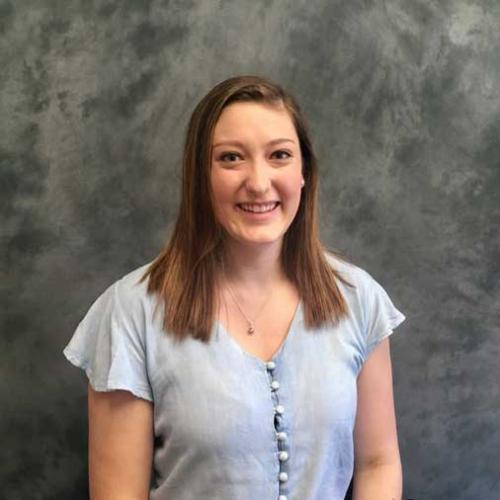 Madelyn Lawrence, a resident of Harrisonburg, Virginia, is the honorary student speaker for Commencement 2021 at UVA Wise.
Lawrence, a biochemistry major, is a member of the volleyball team who has made a name for herself on campus for tackling undergraduate research projects since her freshman year. She has also presented her research at prestigious conferences. She was surprised to be published as a first year student at UVA Wise, but she credits the faculty for encouraging her in her studies and her research.
She has been published in Inorganica Chimica Acta for her research on Binuclear Manganese-Iron Complexes Containing Ferrocenyl Thiosemicarbazones: Biological Activity and Carbon Monoxide-Releasing Properties. She has also researched Glycoconjugation to Ruthenium-Pteridine Complexes: Towards Multifactorial Anticancer Agents.
Lawrence plans to attend dental school at Virginia Commonwealth University so it is not surprising she conducted a research project called Ethnodentistry in Tonga: A Study of Traditional Healers and the Bioactive Properties of Medicinal Plants Used for Dental Treatments. In fact, the Covid-19 pandemic prevented her from conducting research in Tonga as international travel was halted. She missed out on a trip to Italy as part of the Peake Honors Program as well.
She was born in the small West Virginia town of Greenbank and later moved with her family to Harrisonburg. She was used to living in small communities and felt at home when she arrived in Wise. She has eagerly helped with a variety of community projects during her college career.
A student member of the UVA Wise Board, Lawrence is in the Darden Society, National Society of Leadership and Success, Student Conduct Court Juror, Pre-Professional Club, and she presented at the 2019 American Chemical Society's National Conference, and several organizations across campus. However, when she saw the toll the pandemic was taking on students, she started a Covid-19 student support group for those struggling with mental health due to the pandemic. She is also a tutor in many mathematics and science courses as well.
She looks forward to attending dental school and plans to decide later if she wants to specialize in a particular field.