Featured
UVA Wise recognized as agent of social mobility in U.S. News Rankings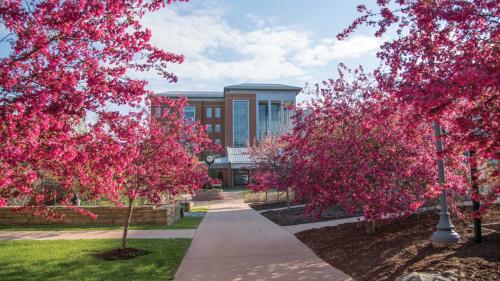 Today, U.S. News & World Report released its 2022 rankings, which highlight UVA Wise as both a top public liberal arts college and as one of the top ten colleges in the nation for promoting social mobility for its students.
In the category of national liberal arts colleges, UVA Wise has been ranked eighth for colleges in Virginia and 158 of all colleges across the U.S., an increase from the ranking of 166 in 2021 and 164 in 2020.
The College was also listed as number eight in the nation for social mobility, which gives special recognition to colleges that empower students by providing the economic support they need to enroll at and graduate from renowned colleges. UVA Wise has been ranked as one of the top ten schools across the U.S. for this category since this recognition was introduced just a few years ago.
"Being recognized in these rankings is a testament to the great work done by our students, faculty and staff on a daily basis," says Chris Dearth, vice chancellor for enrollment management. "UVA Wise is fully committed to providing a top-notch educational experience at an affordable cost."
At UVA Wise, more than 88 percent of students receive aid from many sources including federal need-based grants, state scholarships, college employment and more. The generous support of alumni and friends also makes additional scholarship offerings possible, providing both need-based and merit-based awards.
"At UVA Wise, we provide an educational experience that prepares graduates for their first career, their second or third career, and even their golden years of retirement," says Donna P. Henry, Chancellor of UVA Wise. "The entire community brings this vision to life, and that includes our valued benefactors, alumni and friends of UVA Wise, who have for decades invested in student success by making access possible to a quality higher-education designed for a lifetime."
Recently, the College also learned that it was included in the college rankings completed by Washington Monthly, where UVA Wise continues to be listed as a "Best Bang for Your Buck" year after year.