Featured
UVA Wise Focuses on African American Appalachia for Black History Month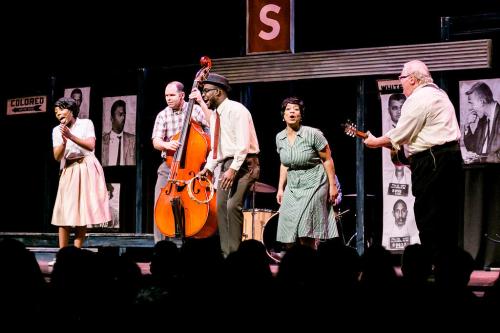 The UVA Wise annual celebration for Black History Month this February will explore the Southwest Virginia African American experience in the past, present and future.
The events are hosted by UVA Wise's Office for Diversity, Equity and Inclusion and the Department of History and Philosophy.
"There needs to always be a place for learning about Black history in our education and throughout our everyday lives," said  Tabitha Smith, associate vice chancellor for diversity, equity and inclusion. "But it is important to dedicate a month to focus on all the endeavors and moments throughout our history that we have not yet had the opportunity to study."
This year, UVA Wise is proud that four of its five events will be focused on sharing research, personal experience or expertise on African American life in the Appalachian region, Smith said.
"Just like Black American history, the portrayal of Appalachian culture is not always representative of what real life is in our beautiful area. The series closes with a speaker who will provide insight into current issues and research from a structural understanding so that we can move forward with a more social-minded appreciation of all," Smith said. 
Members of the UVA Wise Lecture Committee and student interns with the College's Multicultural Center also helped plan and organize this year's series of five lectures throughout the month.
"Black History Month is a great way to reflect on what our ancestors went through in order for us, for me as an African American, to be able to achieve certain success," said UVA Wise senior and Multicultural Center intern Tamiyia Bynum. "These lectures not only give us an opportunity to remember the past but continue to stay focused on the important work that lies ahead."
The lectures feature a wide variety of guest speakers including local residents, community organizers and academics.
"The series is a sampling of the great number of stories of Black people in Southwest Virginia who achieved great things despite obstacles. I think that is what needs to be told," Tom Costa, chair of the UVA Wise history and philosophy department, said.
Costa said the series aims to create awareness of African American local Appalachian history and uplift the stories of the people who lived it.
"We need Black people to come out and tell their stories and educate us. That is the point of this series and local residents' panel. It's providing a forum for them to tell all of us their stories," Costa said.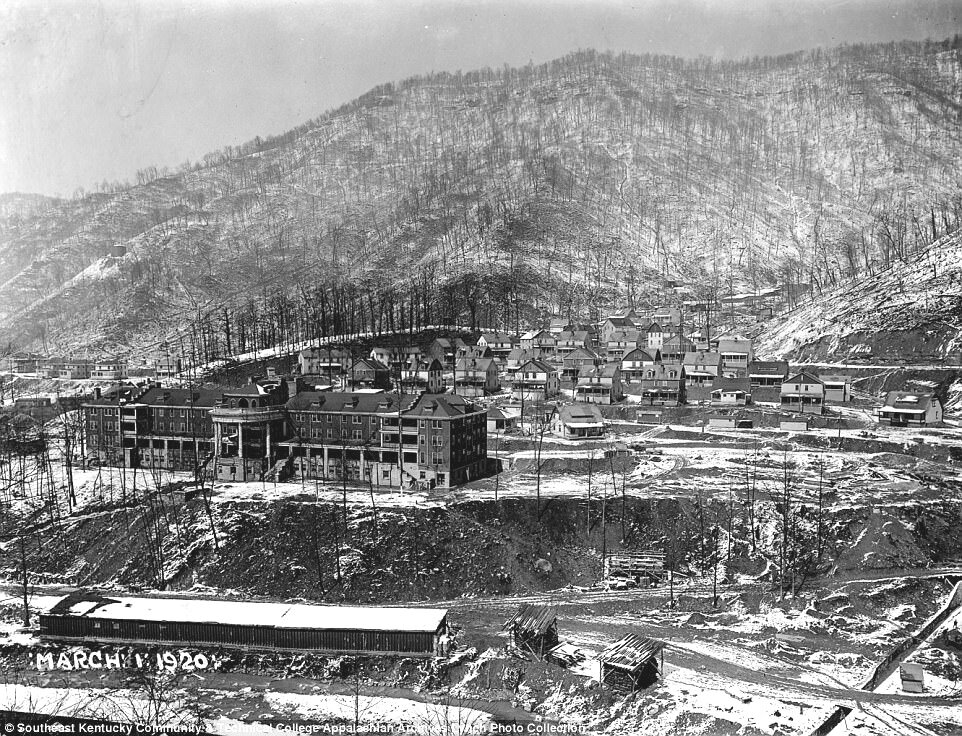 Source: Southeast Kentucky Community & Technical College, Appalachian Archives, Lynch Photo Collection.
Black History Month Series events:
"Harlan Renaissance" on Thursday, Feb. 3, at 7 p.m. at the Science Lecture Room (and via Zoom).
An evening with Dr. William Turner who will share insights from his new book, The Harlan Renaissance: Stories of Black Life in Appalachian Coal Towns, which was published last fall. Turner is the fifth of 10 children born in 1946 in the coal town of Lynch, Kentucky, in Harlan County where his grandfathers, father, uncles and older brother were coal miners. Notably, Turner's father was born and raised in Coeburn, Virginia, and eventually moved to Lynch in 1938. While he is best known for his ground-breaking research on African-American communities in Appalachia, Turner also has studied economic systems and social structures in the urban South and Latino communities in the Southwest. A former interim president at Kentucky State University and Vice President for Diversity at the University of Kentucky, Turner retired as a Distinguished Professor of Black and Appalachian Studies at Berea College.
"Go and Come Again: Segregation, Tolerance and Reflection" on Monday, Feb. 7, at 7 p.m. at Cantrell Hall (and via Zoom).
Emory and Henry College visiting professor Jerry Jones, a Glade Spring native, will share his thoughts on growing up in southwestern Virginia during the era of segregation. Jones was bussed to an all-black high school in Bristol from which he graduated in 1965. After obtaining his bachelor's and master's degrees from the historically-black Virginia State University, he first taught high school business in Baltimore, Maryland. From 1974 until 2001, he taught computer courses at J. Sargeant Reynolds Community College in Richmond, Virginia, and now teaches at Emory and Henry. 
"Growing up Black in Southwest Virginia: A Panel Discussion" on Monday, Feb. 14, at 1 p.m. at Cantrell Hall (and via Zoom).
Four local residents will share what life was like as Black Southwest Virginians living in a segregated society. The moderated discussion will touch on subjects such as schooling, church-going, Black businesses and the importance of family. 
Panelists include Rev. Sandra Jones, Frank Gravely, Alexis Carson and Kevin Carson.
Former UVA Wise employee Rev. Sandra Jones grew up in Big Stone Gap after her family moved from Alabama and Mississippi. They lived in the integrated Italy Bottom area, where they "played with white boys and girls," but, when they went to school, worshiped in church, went to public restaurants, movie theaters or stores, there was a "big difference," Jones said.
Frank Gravely, of Norton, was originally from West Virginia but spent much of his childhood in Pocahontas, Virginia, where his father worked and died in a mine explosion in 1957. Gravely attended the segregated Bluefield Junior High and High Schools and later worked in Hartford, Connecticut, and served two years in the US Army before returning to Norton.
Alexis and Kevin Carson of Lee County are the children of Ron and Jill Carson, who created the Appalachian African-American Cultural Center in Pennington Gap. Kevin Carson is a graduate of the University of Virginia and Rutgers School of Law. Currently, he is the chief counsel for a member of the U.S. Senate. Alexis Carson holds her undergraduate degree from University of Tennessee-Knoxville, where she studied psychology and Africana Studies and a Master of Arts and Educational Specialist from James Madison University. An award-winning psychologist, Alexis Carson is the school psychologist for Russell County Public Schools in Lebanon.
"Black Birth Disparities & Discrimination in Healthcare" on Monday, Feb. 21, at 1 p.m. at Cantrell Hall (and via Zoom).
Terran Young will speak about her experience as a community journalist and organizer. Young is currently a journalist for The Coalfield Progress and Vice President of the Southern Appalachian Mountain Stewards. She is also chair of the Wise County and City of Norton Community Remembrance Project, which recognizes the impact of three lynchings in Wise County in the early 20th-century and is part of a national project aimed at documenting and creating awareness about the history of lynching across the U.S.
"Freedom Riders," a live performance by the Mad River Theater Works ensemble, on Friday, February 25, at 7:30 p.m. at Union High School Auditorium in Big Stone Gap. Ticket prices are $15 for adults, free for children and students. UVA Wise students receive cultural credit.
The performance of Freedom Riders is sponsored by Pro-Art Association, the Appalachian African American Cultural Center and UVA Wise. The play is set in 1961, fifteen years after the U. S. Supreme Court outlawed segregation when bus lines and cities throughout the south continued to enforce a rigid system separating black and white citizens. The freedom riders, both black and white Americans, decided to travel together on buses that crossed state lines, purposefully disregarding the segregation practices. The play demonstrates the importance of working together to affect change and specifically how non-violent protest was used to combat the cruelties of segregation.
"Freedom Riders" is the latest American history play created by Mad River. "The unforgettable heroes and the facts behind the important events portrayed in 'Freedom Riders' are essential to a full understanding of the civil rights era and American history," play producers said.
"Towards a Structural Understanding of Anti-Black Racism" on Monday, Feb. 28, at 1 p.m. via Zoom.
A Rising Scholar Postdoctoral Fellow in the Department of Politics at the University of Virginia, Siddhant Issar will share his research and work, which explores Black and Indigenous political thought, modern and contemporary political theory, the Black Lives Matter movement, and the politics of race, class, and settler colonialism in the US. Issar holds a Ph.D. in Political Science from the University of Massachusetts-Amherst and a bachelor's and master's degree from Wesleyan University and The Graduate Center, City University of New York, respectively. His work has been published in Contemporary Political Theory, Race & Class, The Black Scholar, and in an edited volume, Creolizing Rosa Luxemburg. Issar is currently working on a book manuscript, titled Theorizing Racial Capitalism in the Era of Black Lives Matter.