Featured
UVA Wise student with can-do attitude helps others say I do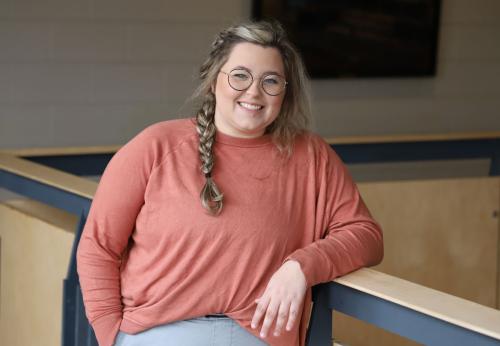 Photo by: Kristi McKinney
A UVA Wise legacy student has forged her own path by exploring classes leading her to find hidden talents and discover her true entrepreneurial spirit.
Annie Jordan's family is well known for contributions to the UVA Wise athletics program. Her father, Donnie Jordan, played basketball and once served as the College's assistant basketball coach. Her mother, Courtney Moore Jordan, played tennis. Her aunt and uncle, Kim Moore (volleyball) and Zack Moore (basketball) are recognized in the College's Athletics Hall of Fame.
Hailing from Pound, Va., Jordan majors in elementary education with a mathematics concentration. She's serves as a senior senator for student government and treasurer for her sorority, Sigma Alpha Omega.
She is also among the few wedding planners and decorators in Southwest Virginia. She already has five weddings lined up for this year and three set for 2023, when she graduates.
In November 2020 while working at the College's Winston Ely Health and Wellness Center, Jordan became Facebook friends with a member who later posted that she needed a wedding planner. It was Jordan's big shot.
"I messaged her and said 'I can plan your wedding but I have never done it before,'" Jordan said. "She took a chance on me."
Jordan had about five months to plan everything for the spring 60-person wedding in Jenkins, Ky. The decorating came easily to her because she had watched her mother decorate proms for years. The planning was more challenging.
"It was crazy stressful—a lot of googling what goes into a wedding. The order of events…things I hadn't even thought about," Jordan said.
She was most proud of the octagonal flower arrangements.
"I didn't arrange the flowers until the day of. My sister and I worked really hard to get it exactly like what (the bride) wanted," Jordan said.
It was a good lesson. Now, she makes all of her flower arrangements and centerpieces ahead of time. Peonies are Jordan's favorites, so much so that she named her wedding business after them: Sweet Peony Planning.
She's now planned four weddings.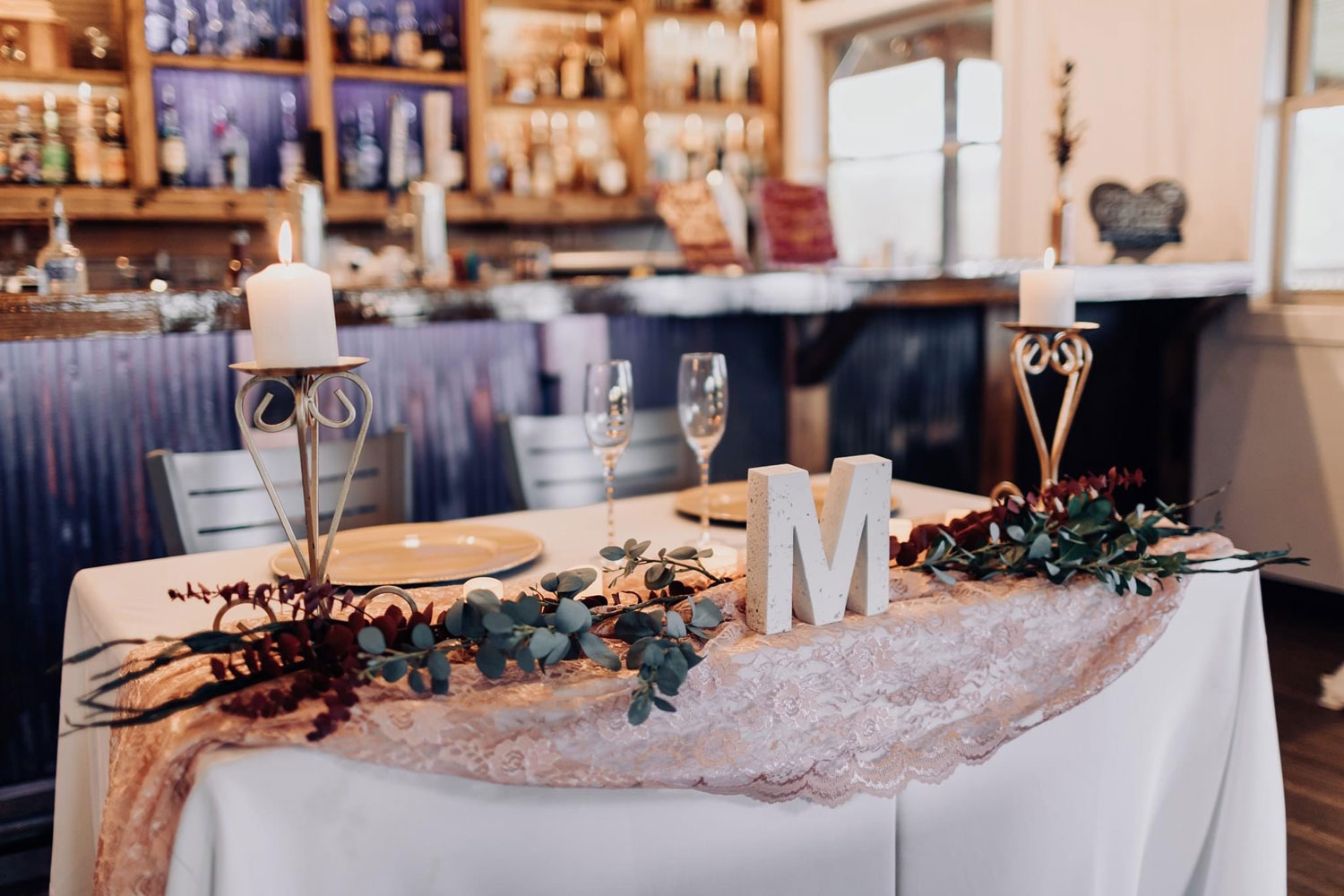 "Seeing their faces when they see the decorations, when things are going smoothly and they don't have to worry about anything—that is what makes me feel good," Jordan said.
Jumping into new challenges is nothing new for Jordan. At 16, she began making and selling her own jewelry which she still does today.
She had no idea she had a gift for painting until UVA Wise. Now she sells her paintings locally.
"I didn't know I could paint or draw. I never tried," Jordan said. "I had to take a general education art class and I took Intro to Painting my freshman year. I found I was pretty good at it."
Her artistic ability comes in handy for custom wedding signs and invitations she creates digitally on her iPad.
Jordan's entrepreneurial spirit guided her to switch her major to business for a year. Although she ultimately realized that the major wasn't for her, there was one class that really motivated her.
"I wasn't trying to climb a corporate ladder. Business wasn't my interest until I took the Entrepreneurship class," Jordan said about the class taught by Shankar Naskar, assistant professor of entrepreneurship and innovation.
It's a workshop model class where students develop an idea, conduct market and customer research, receive peer and business owner feedback to pivot and develop their conceptual idea into a real market opportunity, Naskar said.
"It was a privilege to see her evolve as a student entrepreneur. I was impressed with her proactiveness and dedication," Naskar said. "She has so much resiliency and self-efficacy which are very important in entrepreneurship. I think she has a great future."
Jordan signed up for the Foundations of Entrepreneurship class not realizing she would participate in the Entrepreneurship Cup Concept Competition, known as "E-Cup," where she took second place last fall.
E-Cup is part of a larger annual college entrepreneur competition. Students are encouraged to create out-of-the-box ideas which have the potential for compelling projects. This year, seven students went head-to-head with their start-ups.
"I loved that class. I want to credit Professor Naskar for a huge part of my success in E-Cup. I had done wedding planning for six months and I never thought it could be a bigger thing. He made me think out-of-the-box about developing an app and storefront," said Jordan. She plans to expand a wedding planning template she's created into an innovative smartphone app, which can also serve as a collaborative platform creating a community of wedding planning vendors and customers.
E-Cup's host is UVA Wise's Nest, an off-campus co-working space where students, community leaders, business owners and faculty come together to shape business start-up ideas.
At the Nest, Jordan practiced pitching to local business owners.
"It is very good to hear feedback from people who are running a business successfully. It made me more comfortable talking about my business by the time of the competition—I just talked from my heart," Jordan said. "People should take advantage of the Nest because they have so much info on running a business."
Just before E-Cup, Jordan had a serious surgery but decided to compete anyway.
"A lot of people told me not to compete but I had worked all semester," Jordan said. "I was putting everything I want to do in my life in front of people, and I think that's why I was successful."
One of the E-Cup judges, Suzanne Lawson, owner of Mountain Rose Vineyard, has now hired Jordan for in-house wedding planning.
"I was impressed with Annie's entrepreneurial spirit," Lawson said. "I think she will be very successful."
"The E-Cup was a stepping stone in my business—getting it going," said Jordan who highly recommends that students take the College's entrepreneurship classes that are offered as a part of the entrepreneurship minor.
"I tell everyone to take it even if there's no room in their schedule. It makes you think so much more, encourages you to be innovative, think outside the box and problem solve."
Upon graduation, Jordan plans to teach math for a few years while continuing to grow her business toward full-time employment.
The 20-year-old junior's advice for getting started in a new business or project:
"Just try," Jordan said. "There is always a market for something no matter what you sell or show or make—someone will be interested."