Featured
Chancellor Donna P. Henry Names Next Chief of Staff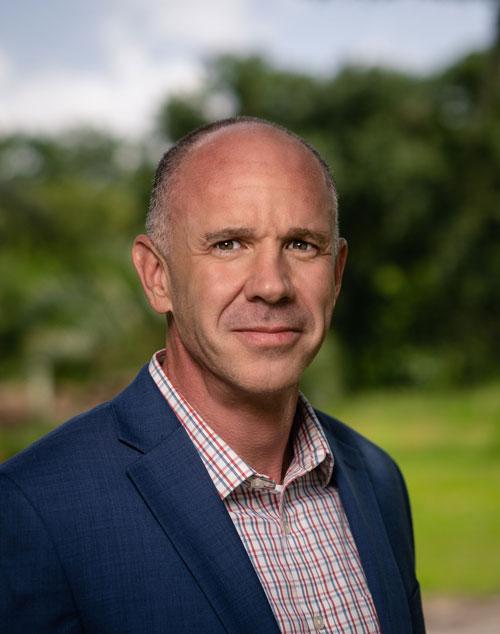 UVA Wise announced today that Paul Rollins, J.D., will join the College on July 5 as Chancellor Donna P. Henry's next Chief of Staff and a member of the UVA Wise Senior Leadership Team.
Rollins has served as an associate dean at several colleges and universities, a consultant to higher education institutions and a private practice attorney. In his current position for Spivey Consulting Group, he serves as a senior consultant and provides strategic guidance to law schools and prospective students.
Prior to his work at Spivey Consulting, Rollins served as assistant dean for strategic initiatives at the University of Florida Levin College of Law in Gainesville and was responsible for institutional reporting, accreditation and identifying areas for improvement. In his previous position at Washington and Lee University, he executed a five-year strategic plan and assisted the law school in exceeding metrics in increasing tuition revenue, student quality targets and operational savings just three years into the plan, thanks to his extensive collaboration skills.
"I am looking forward to working with all of the stakeholders who are committed to the expansion and excellence of UVA Wise," Rollins says. "The more I learn about Chancellor Henry's leadership and the College's mission, the more drawn I am to the College. The chance to play a meaningful role in preparing students for career success while facilitating the development of one of the most scenic areas of the country is a once in a lifetime opportunity."
Rollins shared that education has long been a value in his family.
"Growing up in Inman, S.C., as the grandson of cotton mill workers and the son of public-school educators in a rural community, I both observed and personally benefitted from the transformational power of accessible education," Rollins says. "UVA Wise is positioned to improve lives, and in so doing, help the region to thrive."
Rollins is a graduate of Yale Law School, where he earned his Juris Doctor, and an alumnus of the University of South Carolina, where he graduated magna cum laude with a bachelor's degree in political science.
"Paul's depth and breadth of experience, particularly in strategic planning implementation, will bring incredible impact to UVA Wise," said Donna P. Henry, Chancellor at UVA Wise. "He understands and believes in the mission of the College, and I look forward to seeing his oft-noted bridge-building skills in action."  
Rollins was the successful candidate in a national search led by Shannon Blevins, vice chancellor for administration, government relations and strategic initiatives.