Featured
UVA Wise Hosts Second Annual Conference on Experiential Learning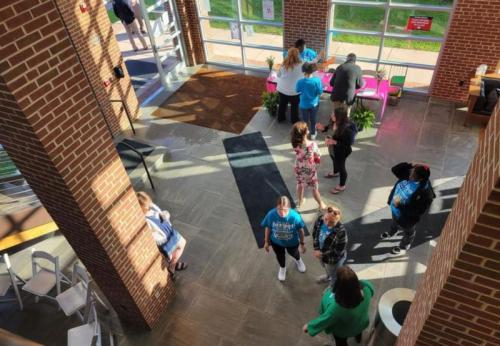 Photo by Heather Evans
UVA Wise seeks submissions for a second annual experiential learning conference to be held in late April.
With a new name this year, the Appalachian Leaders and Learners: Conference on Experiential Learning will explore all facets of experiential learning including community engagement, study abroad programs, undergraduate research and internships.
Held on UVA Wise's 396-acre campus, the conference is scheduled for Saturday, April 22 and is sponsored by the College's Experiential Learning Hub, UVA Wise Connects and the Center for Educational Excellence and Innovation.
"UVA Wise is placing a priority on experiential learning and we are thrilled to be able to host this conference for its second year on our campus," said UVA Wise John Morton Beaty Endowed Chair of Political Science Heather Evans who helped organize the conference.
The one-day conference will bring together researchers, community partners, students and local leaders from across the Appalachian region to discover new ways that institutions can share best practices and partner successfully.
Organizers of the conference are accepting submissions for interactive workshops, panels, roundtable discussions, individual presentations and posters.
"The Appalachian Leaders & Learners Conference is a perfect opportunity to get together with faculty, staff, community partners, and students to chat about how we are engaging in experiential learning across the Appalachian region," Evans said.  "I can't wait to see what collaborations emerge from our time together at this event in April." 
Suggested proposal themes include internships, community building, social change, study abroad, undergraduate research and engaging diverse students.
Proposal topics might include: how to help students convert their internships into job offers, how to leverage resources for internships, common challenges in building relationships between campus and the community, expanding accessibility to study abroad experiences and providing enhanced research opportunities for students.
The conference also seeks proposals on engaging diversity, equity and inclusion in experiential learning, how to engage non-traditional students in experiential learning and how to measure and study the impact of experiential learning.
Submissions for proposals are due March 31.
Registration cost to attend the conference is $15 for faculty, administrators and community partners. Deadline to register is April 14. To register or submit a proposal, check out www.uvawise.edu/leaders-learners.