Featured
UVA Wise Associate Professor of Music Named Apple Distinguished Educator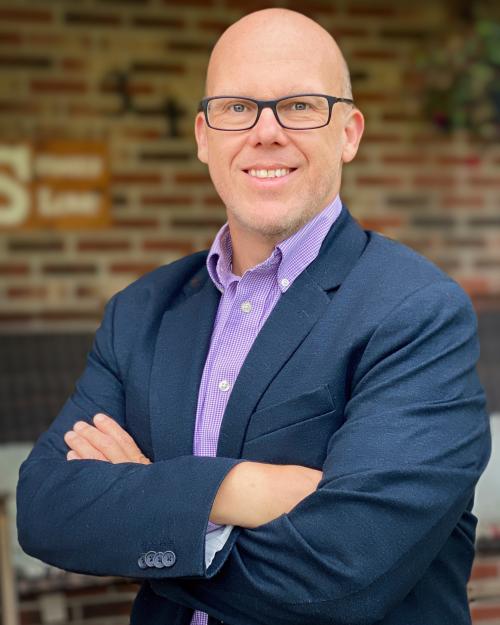 UVA Wise announced today that Donald Sorah, associate professor of music, has been selected as the college's first Apple Distinguished Educator (ADE) for his innovative efforts to integrate Apple technology into the classroom. Sorah is one of 58 being honored in the United States and is the sole honoree in Virginia.
In 1995, Apple created the ADE program to recognize K-12 and higher education pioneers who are using Apple technology to transform teaching and learning in powerful ways. The program has grown into a worldwide community of visionary and innovative leaders in education, helping other educators rethink what's possible with iPads, Macs and other Apple technology.
In 2019, UVA Wise's innovate2eleVAte program kicked off, giving full-time students, faculty and staff an iPad, Apple Pencil and keyboard in order to bridge the digital divide for students. The initiative then led to UVA Wise being recognized as an Apple Distinguished School for 2021 for creating an equitable framework that equips students to face today's challenges and become tomorrow's leaders.
Since innovate2eleVAte's implementation, Sorah has gone above and beyond to incorporate Apple technology into his curriculum. Sorah's love for Apple began with an Apple IIe computer that was brought into his sixth-grade classroom in 1984. Years later, Sorah's first Apple product, a Macintosh Plus, and a music composition app changed the trajectory of his career.
"I always knew that I wanted to teach," says Sorah. "Combining music and technology was something that caught my interest early on. In 2003 I taught my first music technology class at UVA Wise with one single computer. Now the innovate2eleVAte initiative has lit a spark on this campus that has grown into something wonderful. That's a big part of what has led me to receiving this honor."
Sorah was also inspired by Apple's Everyone Can Create curriculum, a series created to teach students to develop and communicate ideas through drawing, music, video and photos on the iPad. The program prompted him to create Everyone Can Create Music, a course that provides an introduction to acoustics, the fundamentals of music, digital audio and recording techniques. All projects within the course are created using an iPad.
Students from the class get the opportunity to have their music released on major music streaming platforms, such as Apple Music. The class fills quickly every semester and is one of Sorah's favorites to teach.
Sorah's students have also learned to use their iPads to optimize their college experience. From using their iPads as sheet music to creating their professional portfolios, Sorah and his colleagues have led the way in integrating iPads into their curriculum at UVA Wise. Rather than carrying around binders and flash drives, music students can send out their resumes, original compositions and other multimedia materials all in one document.
Last summer Sorah participated in Apple Learning Coach training, which prepared him to assist colleagues in developing lesson plans as well as feeling more comfortable overall incorporating technology into their own classrooms. He also completed the Apple Teacher Portfolio, which showcases a collection of his lessons that were infused with technology, along with a reflection on the effectiveness of the lessons.
Being recognized as the first ADE at UVA Wise, Sorah is looking forward to all the ways he can use this opportunity to enrich the UVA Wise community as a whole. He'll start this summer when he travels to the Apple Distinguished Educator Americas Institute in Dallas, Texas, where he will have the opportunity to attend workshops, present showcases and congregate with current and former ADEs.
"I am grateful for the support of our administration, our Apple Professional Learning Specialist, my brilliant colleagues who consistently motivate and inspire me to take risks and transform our learning environment, and my students who are always willing to embark on educational technology adventures with me," Sorah said.