Academics & Admissions
UVA Wise Media and Politics Students Gain Confidence Through Producing Radio Show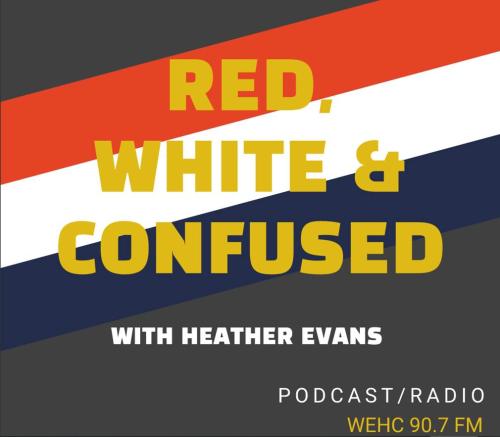 This semester, students at UVA Wise gained valuable skills producing a regional radio show on current political issues as part of a media and politics course.
"This project really helped boost my confidence with speaking, especially with discussing political issues in a public setting. Interviewing our guests ended up being a lot of fun, so much so that it honestly has made me consider incorporating public speaking as a part of my career path," said UVA Wise junior Pria Funk, a political science major.
The radio show, Red, White, and Confused, which is part of the weekly lineup at WEHC 90.7 FM (90.5 WISE-FM Wise, 91.3 FM Pound, 90.3 FM Clintwood, 91.7 FM Norton, and 90.1 FM Big Stone Gap), is hosted by Heather Evans, John Morton Beaty Endowed Chair in political science at UVA Wise, who also teaches the Media & Politics class. 
The three-part series covered the nature of pressing topics such as the relationship between media coverage and public opinion, the disappearance of local news, and the importance of new media in political campaigns. Students orchestrated every detail that went into producing the series, which included reaching out to and interviewing the guests, editing the audio and producing the content for the show.
The students also selected their topics based on their relevancy to world today, hoping to reach surrounding communities with their messages.
"I grew more confident in my own abilities through this show. Being an 18-year-old freshman, I wasn't expecting to be treated with such respect when reaching out to potential guests. The experience helped me solidify my understanding of my own strengths as a professional," said UVA Wise political science major Morgan Blankenship.
The three-part series has aired for the past two Thursdays at 6pm locally, with the last episode dropping, Thursday, May 4. The show is also available by podcast on all major podcast platforms, like Spotify.  Just look for "Red, White, and Confused."