Featured
UVA Wise Welcomes Largest Class in a Decade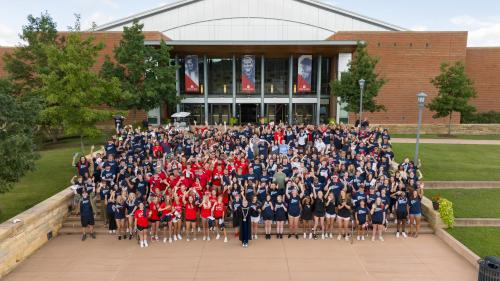 Today, UVA Wise kicked off the academic year with Convocation. During the event, the College welcomed its largest class of the past decade, with 398 first year students and 114 transfer students.
UVA Wise Chancellor Donna P. Henry eagerly welcomed all students, highlighting that the Class of 2027 will be also be the most diverse class in the last decade. With students from 12 different states in addition to Virginia, including: Alabama, Florida, Georgia, Kentucky, Massachusetts, Michigan, North Carolina, South Carolina, Ohio, Pennsylvania, Tennessee and West Virginia. Ten countries outside of the United States are represented, including Canada, Mexico, Turkey, Croatia, France, Germany, Serbia, Spain, Thailand and the United Kingdom.
James E. Ryan, president of the University of Virginia, sent a message to the Class of 2027 saying, "My hope for all of you is that you take advantage of all of the opportunities in front of you—to learn new skills and knowledge, to meet new people, to make new friends, to make mistakes and try again, to change your mind, to grow, and to find something you are passionate about."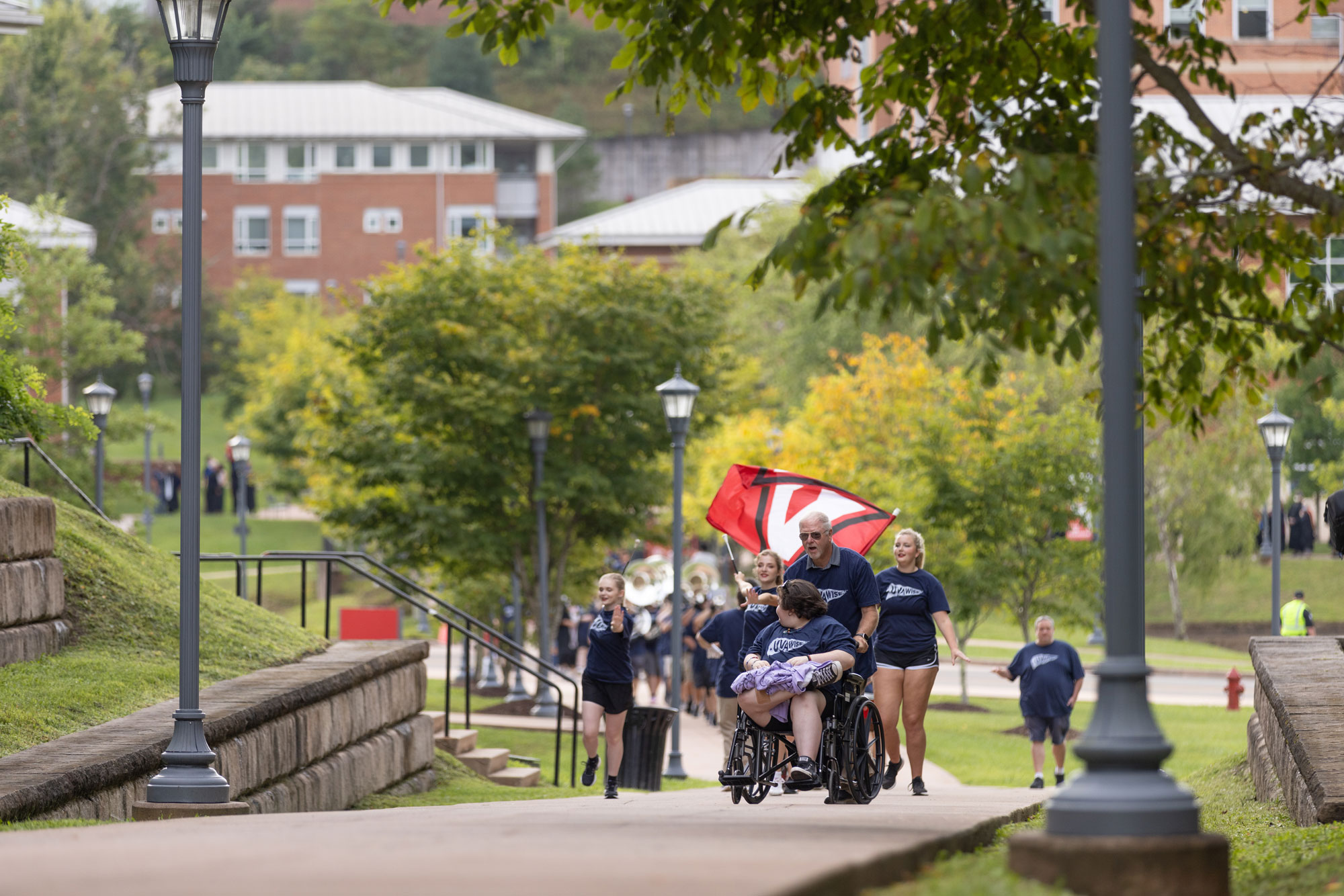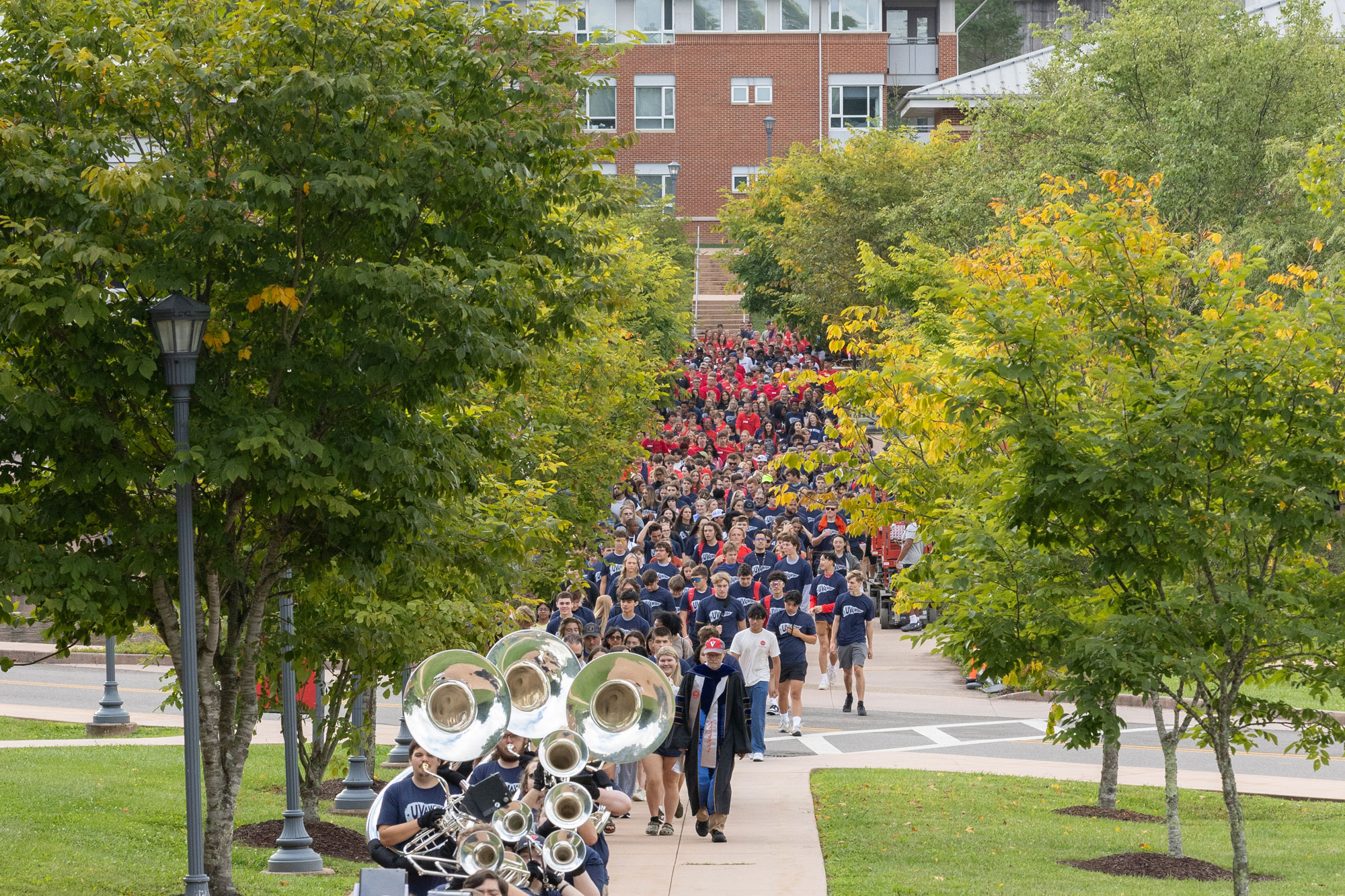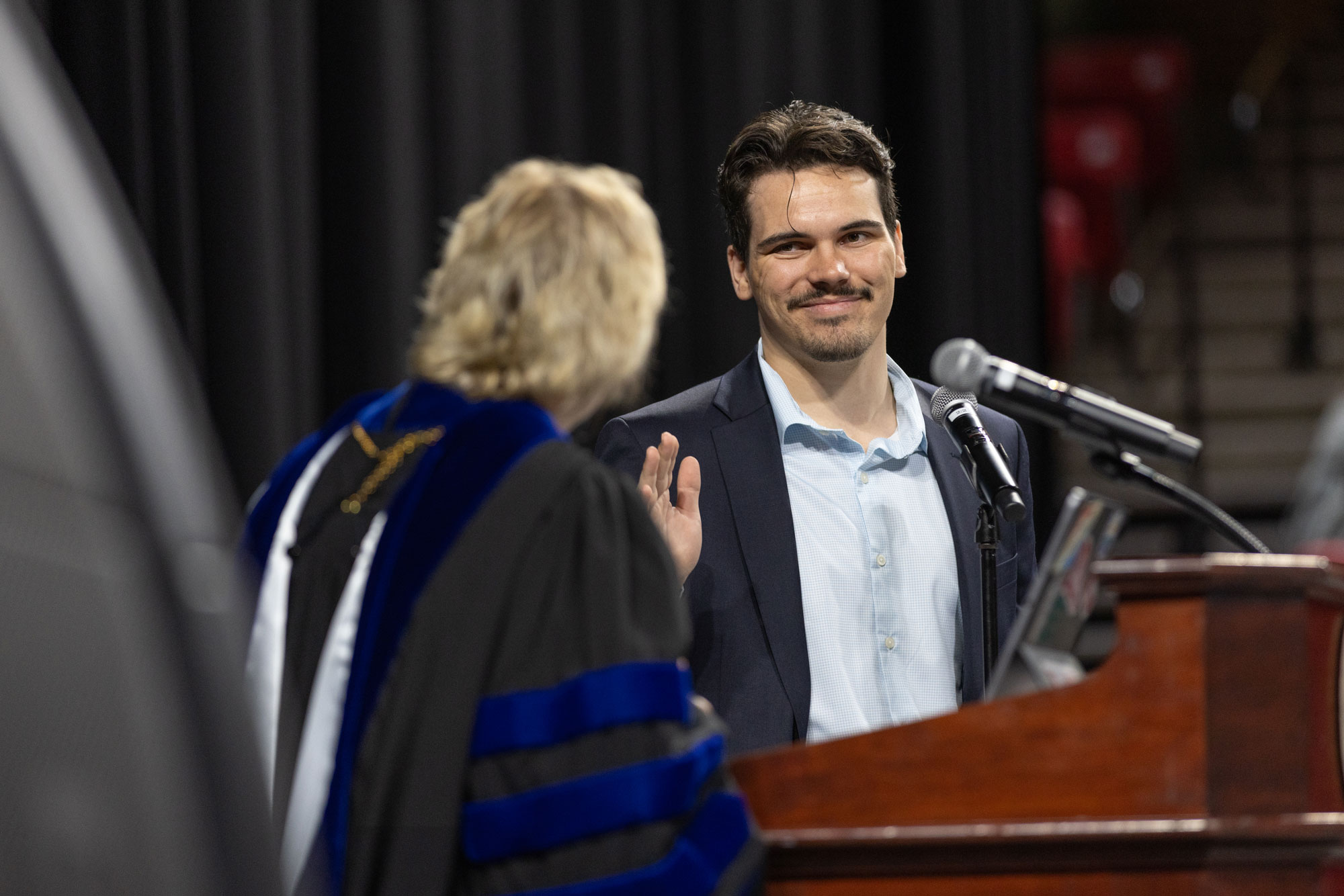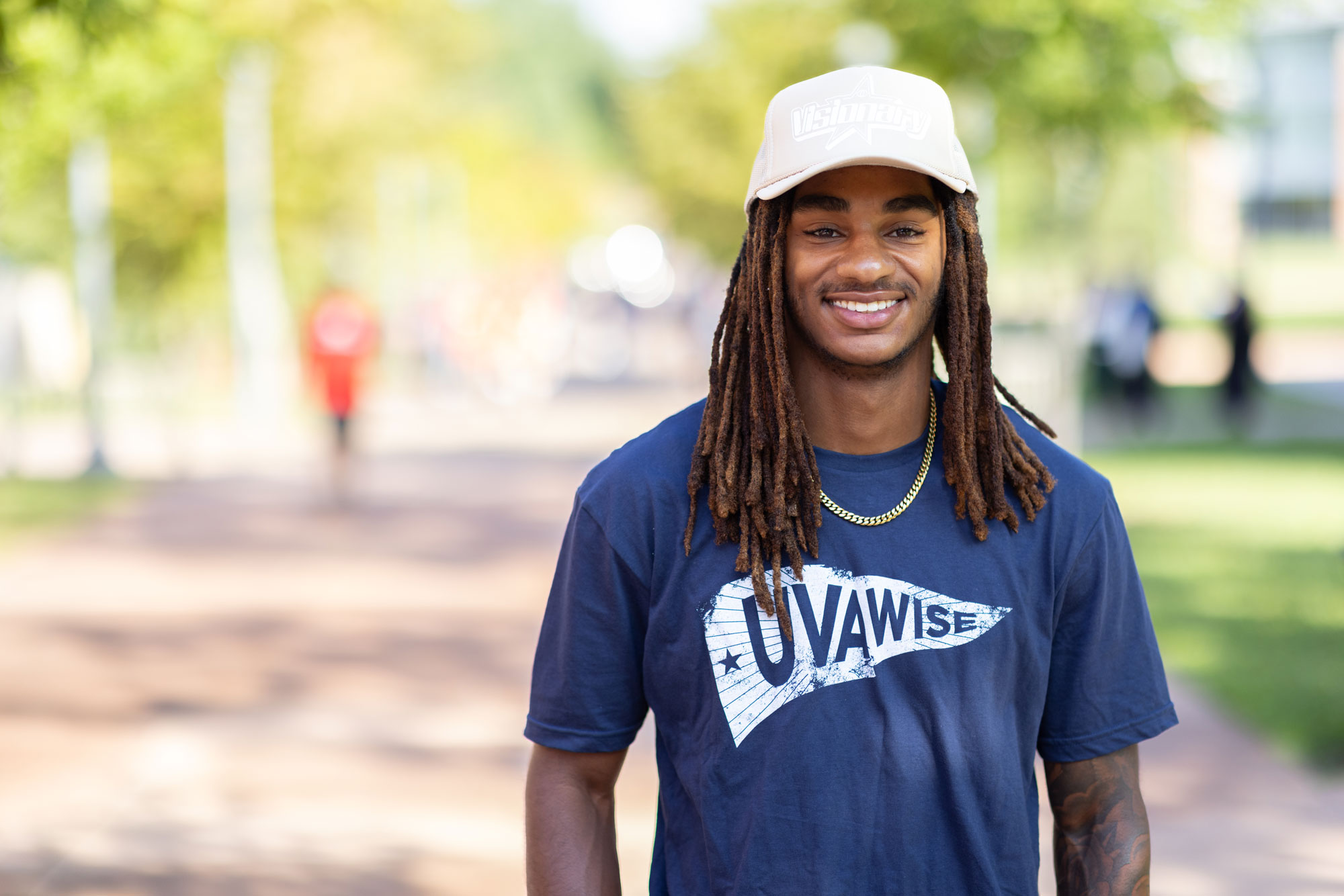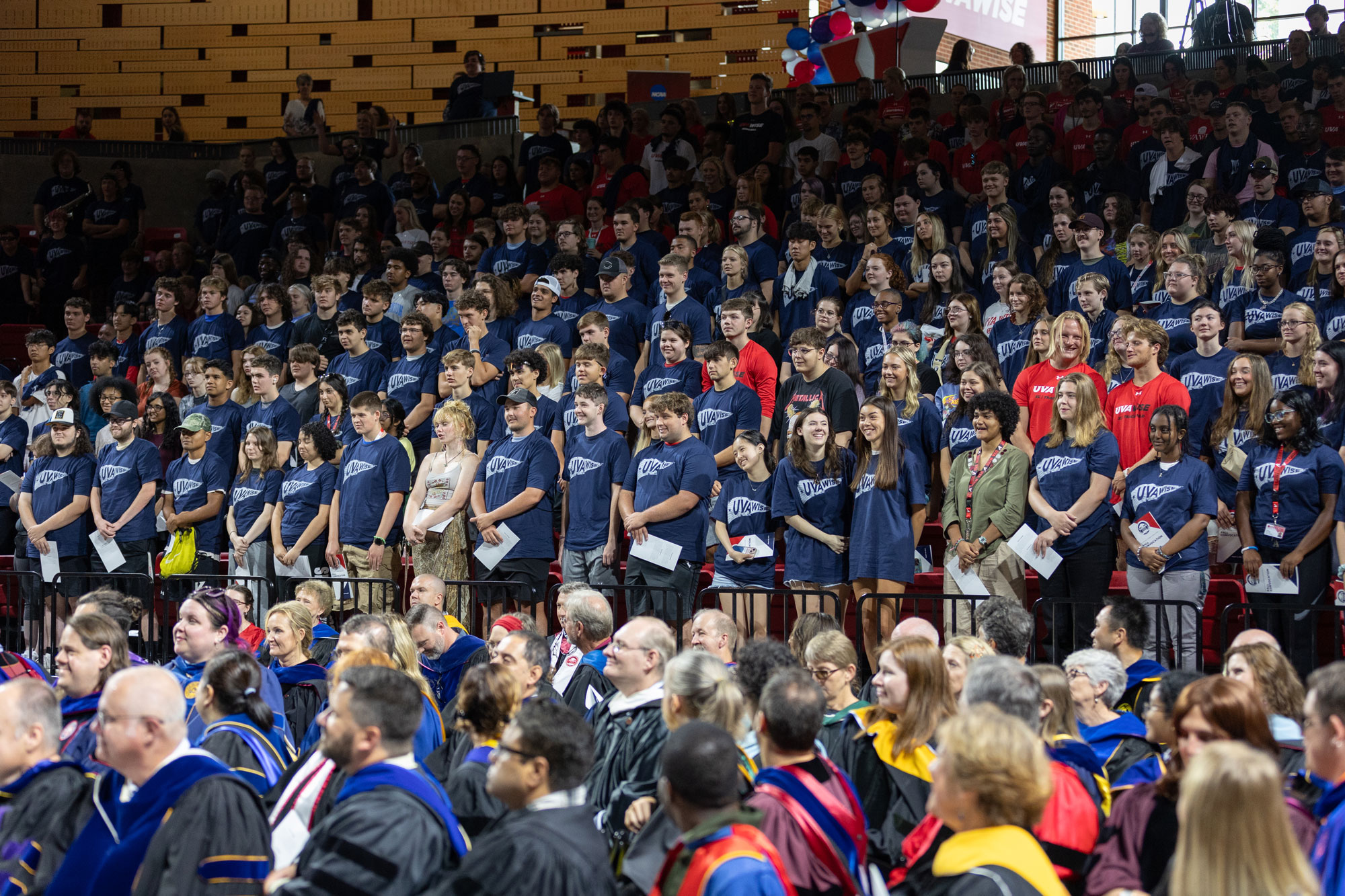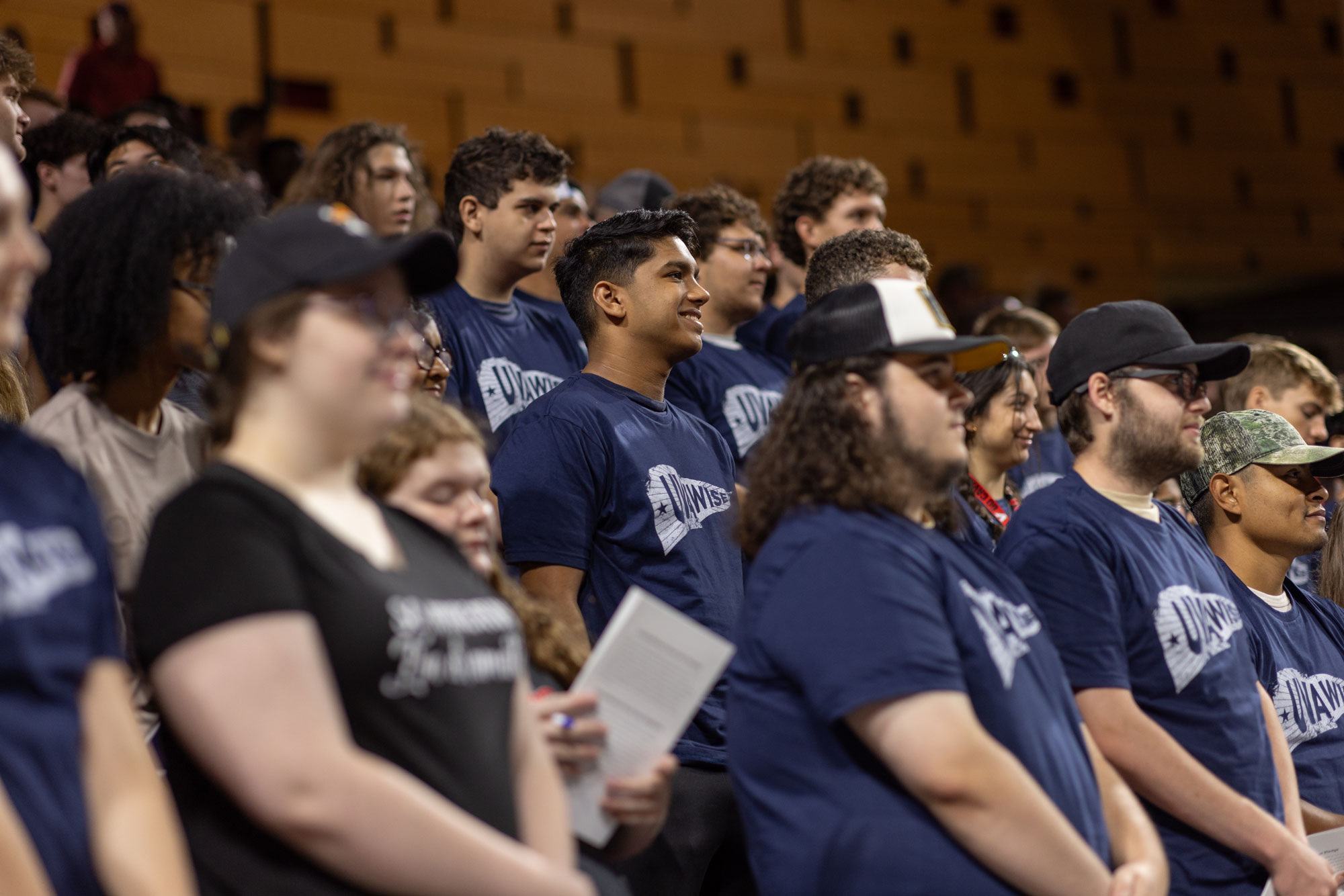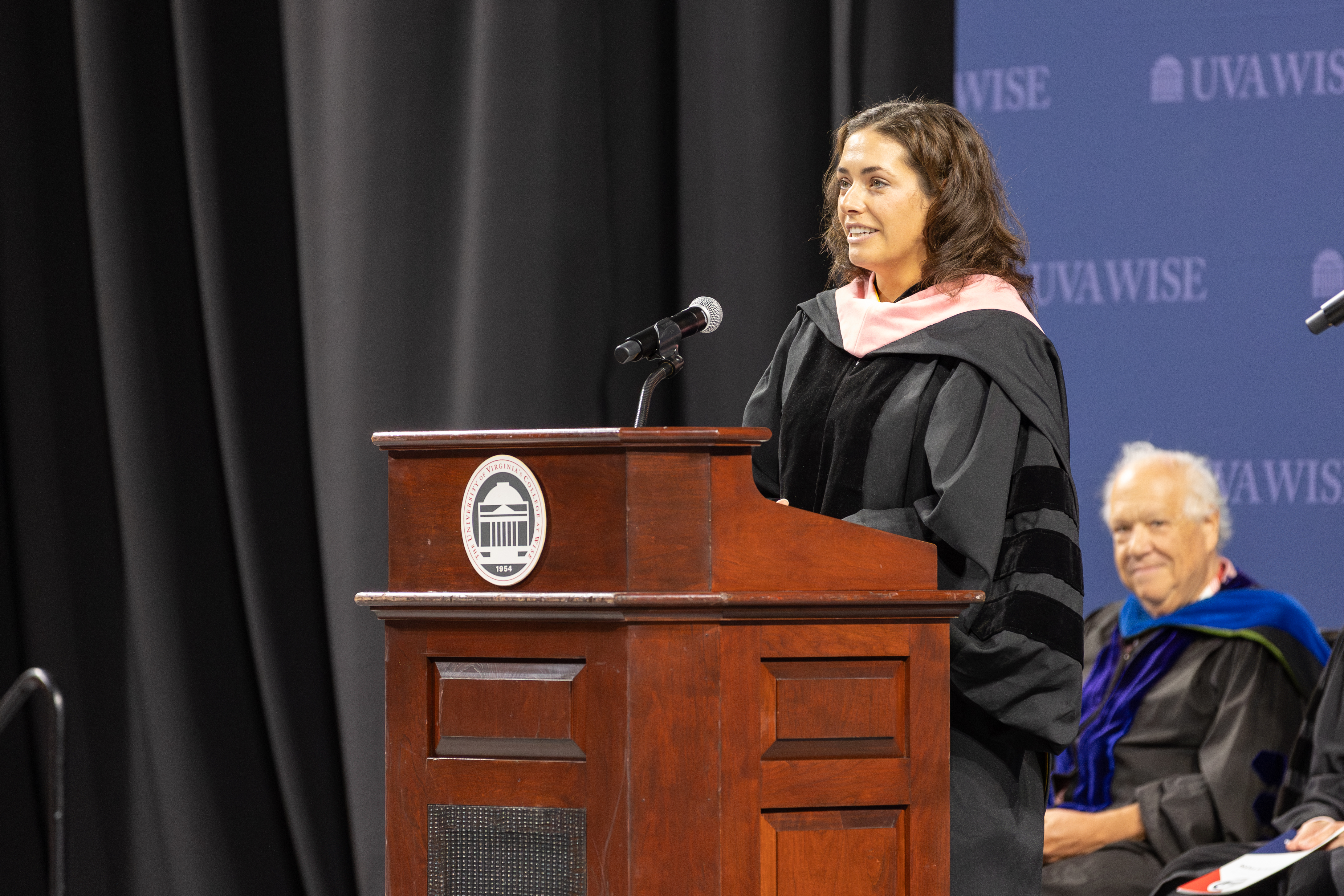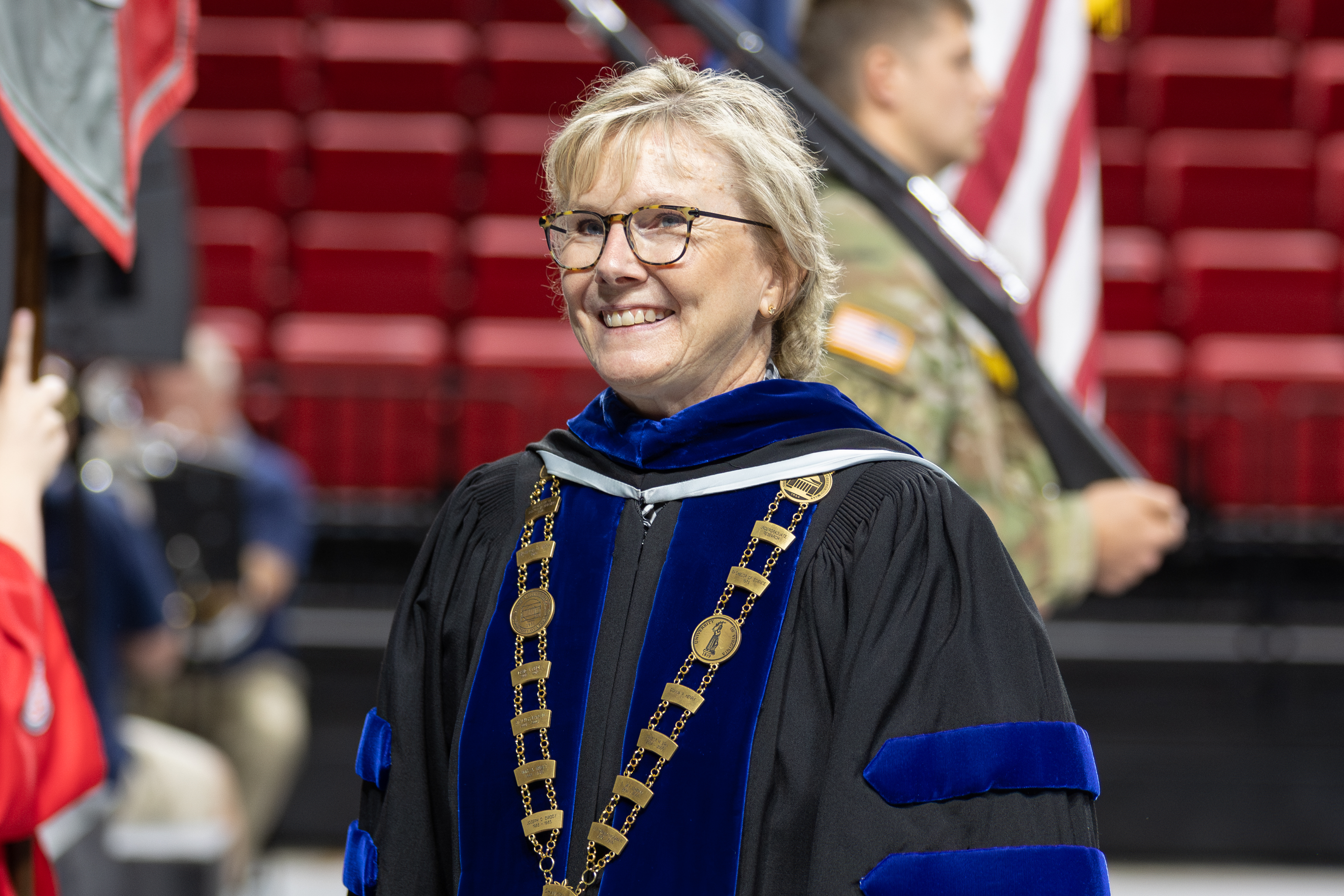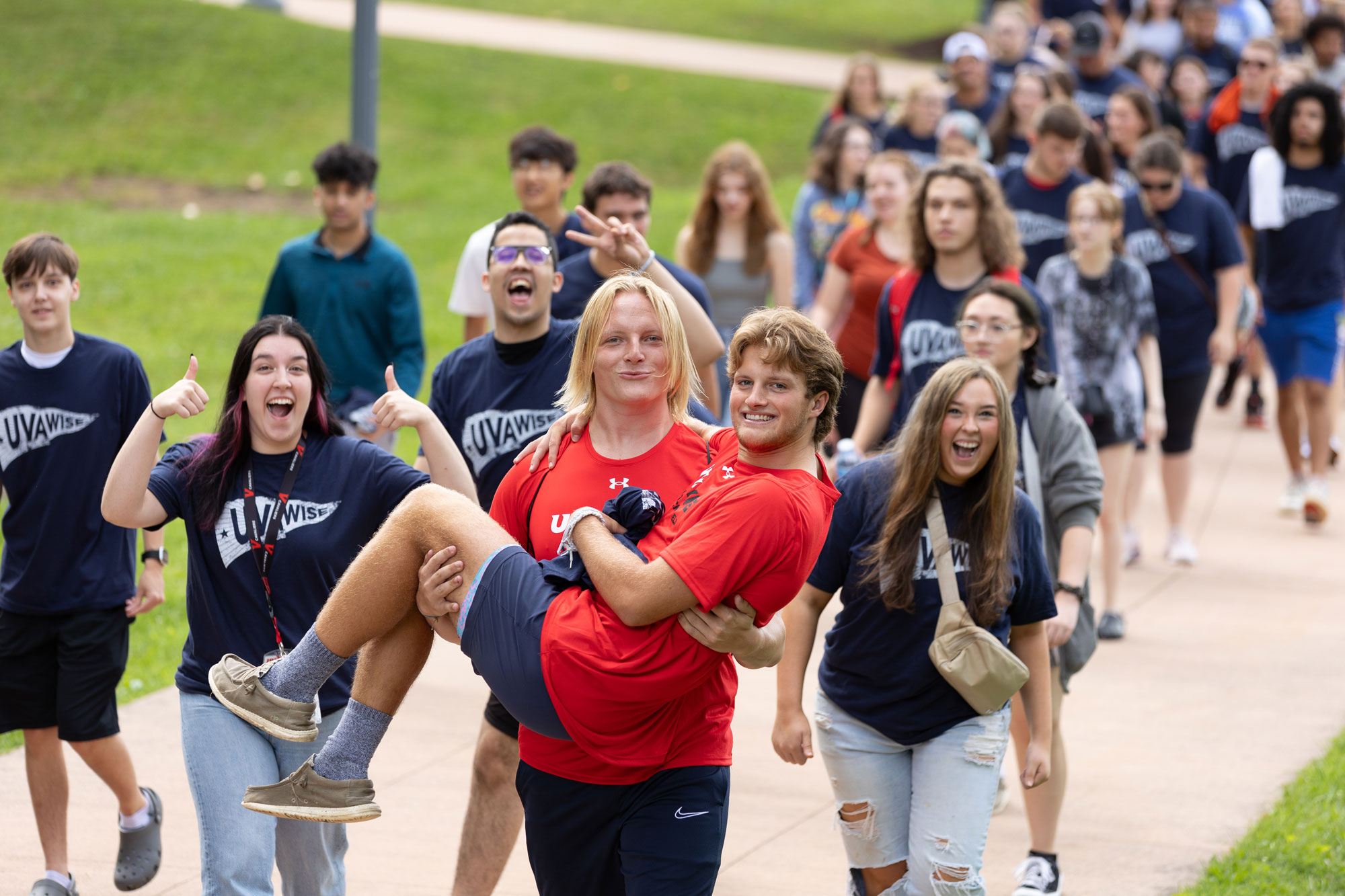 Logan Smith, a senior from Lebanon, Va., then took his oath of office to serve as president of UVA Wise's Student Government Association. Smith encouraged the Class of 2027 to get involved, saying, "Students, it is time to step up and buy into these exciting new ideas that our staff has worked relentlessly on. This means showing up to these events and bringing a friend, encouraging one another to pursue extracurriculars or research, or even something as simple as liking and sharing a promotional post for an event. Our commitment means working with our dedicated faculty and staff to enhance our college experiences and utilizing the rich resources on our campus."
Savannah Burdsal, a senior from Virginia Beach, Va., was then inducted as the Honor Court Chair. Burdsal, in turn, led her peers in reciting the Honor Code of the College.
Tom Costa, dean of faculty affairs and professor of history, introduced several new, full-time faculty, including Gurkan Akalin and Cherry Brewer in Business and Economics; Yasasya Mohottalalage and Meenal Chaudhari in Mathematics and Computer Science; Katherine Everhart in Social Sciences; Francesca Pase in Education; and Chrissy Hall and Allison Scherer in Natural Sciences.
Hannah Ryan, associate professor of music, who helped begin the ceremony by leading the National Anthem, also led the faculty charge. She added a thoughtful message to students, saying, "As a faculty it is our job to challenge you, but we will also help you. Don't put yourself into a safe box of what you can and can't do. Challenge yourself."
After the closing remarks Ryan led singing of the College's alma mater, "Dogwood and Rhododendron." Recessional music was provided by The Wise Guys, who also provided the processional for the ceremony.