The Center for Educational Excellence and Innovation
Mission Statement:
Established in 2021, the Faculty Center for Educational Excellence and Innovation seeks to 
Spotlight exemplary existing faculty excellence in teaching, service, scholarship, and academic life at UVA Wise,
Promote research-driven national best practices and innovative new resources and approaches that improve teaching and learning,
Nurture collaborative cross-disciplinary communities for deep reflection, scholarly exchange, and connection around learning, teaching, and professional growth.
While some CEEI workshops are open to faculty and staff, CEEI is no longer connected to Human Resources, so CEEI cannot offer workshops or resources targeted to staff development or involving HR concerns. We encourage you to send any requests for staff development and all Human Resource issues to the Director of Human Resources, Stephanie Perry.  See more information about UVA Wise Human Resources.
How can CEEI help you? 
Do you want resources about teaching, scholarship, and faculty professional development or handouts for students on teaching topics? 
Professional Development Resources
The Center offers considerable teaching resources and resources that are provided in campus workshops or Faculty Learning Communities related to scholarship, tenure and promotion, and professional development. Check out the latest handouts, videos, and other materials compiled to help you with any teaching, service, or scholarship question you may face. Workshops that are recorded can also be found here. 
Do you want to learn something new?
Calendar of Workshops and Events
This year all CEEI workshops are bundled into a series of thematically connected workshops or activities called Faculty Learning Communities.
You can still attend any workshop individually without committing to attending any other workshops in that series.
However, participating in a Faculty Learning Community allows deeper, more introspective, and more sustained engagement with a topic that single workshops cannot provide.  Small stipends are also available for full participation in some FLCs  (limit of one stipend per person per semester). Contact Emily ead2y@uvawise.edu for more information or to sign up. 
About the Workshops
 In 2022-2023, CEEI hosted 85 workshops with more than twenty-six faculty presenters.
                           All but eight workshops were in-person and on campus. 
All CEEI workshops are free and open to anyone in a full or part-time teaching position at UVA Wise. 
Because we are an in-person campus, all CEEI workshops are on campus in the CEEI Center, 230 Smiddy Hall, and in person unless otherwise stated.  CEEI makes every attempt to record and post our events, but please be aware that events hosted by someone other than Emily Dotson may not be recorded as the presenter always has the final say in whether their talk or workshop will be recorded or made publicly available. 
CEEI promotes UVA CTE and other off-campus events with an online option open to us or when the host institution is no more than an hour from Wise.
Most of the programming offered by CEEI will be posted on the schedule by the first day of classes each semester. Significant notice may not always be possible with events scheduled and promoted by other Colleges, organizations, or people.  
Please check your email for updates or changes to dates/times/ locations, or write Emily at ead2y@uvawise.edu to confirm events.
Want to offer a workshop to your colleagues?
CEEI is always interested in offering new workshops on any faculty development topic.  The deadline to propose a new workshop is at least thirty(30) days prior to the anticipated workshop date.  If you would like to pitch a workshop or event, please send a topic, brief description, and proposed dates to Emily at ead2y@uvawise.edu. 
Please note that CEEI cannot compensate faculty for any College committee service.  Workshops must be clearly outside the scope of committee obligations or activities, including presentations. 
Would you like individual assistance?
CEEI can provide Faculty Mentors inside or outside your discipline to observe your class or even survey your students at any point in the semester. Emily is also always happy to meet privately to discuss your pedagogical philosophy, solve a teaching challenge, or brainstorm ways to engage your students more meaningfully.
---
CEEI AWARDS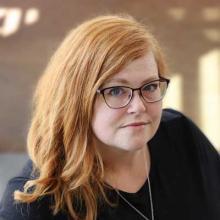 Winner of the 2022-2023 CEEI Mentor of the Year Award
Christa Moore, Associate Professor of Sociology
Past Winners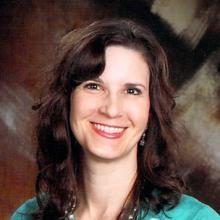 Winner of the 2021-2022 CEEI Mentor of the Year Award
Elizabeth Dotson Shupe, Assistant Professor of Education
---
Who is the Director of the Faculty Center for Educational Excellence and Innovation?
Emily Dotson is a tenured Associate Professor in the Department of Language and Literature who teaches and publishes regularly in her academic field while also serving as the Director of The Center for Educational Excellence and Innovation.  See more at https://uvawise.box.com/s/70gb1m7r74p18npja1qiqssfkxadse2l
The CEEI Director is a member of Academic Affairs and reports to the Dean of Faculty Affairs and the Provost.
CEEI Director Job Description at https://uvawise.box.com/s/csuv1f4lwrtr0dfq2ezbuph6p7oxe3dn
Questions? 
Contact Emily Dotson ead2y@uvawise.edu for more information.
See our Past Activities: