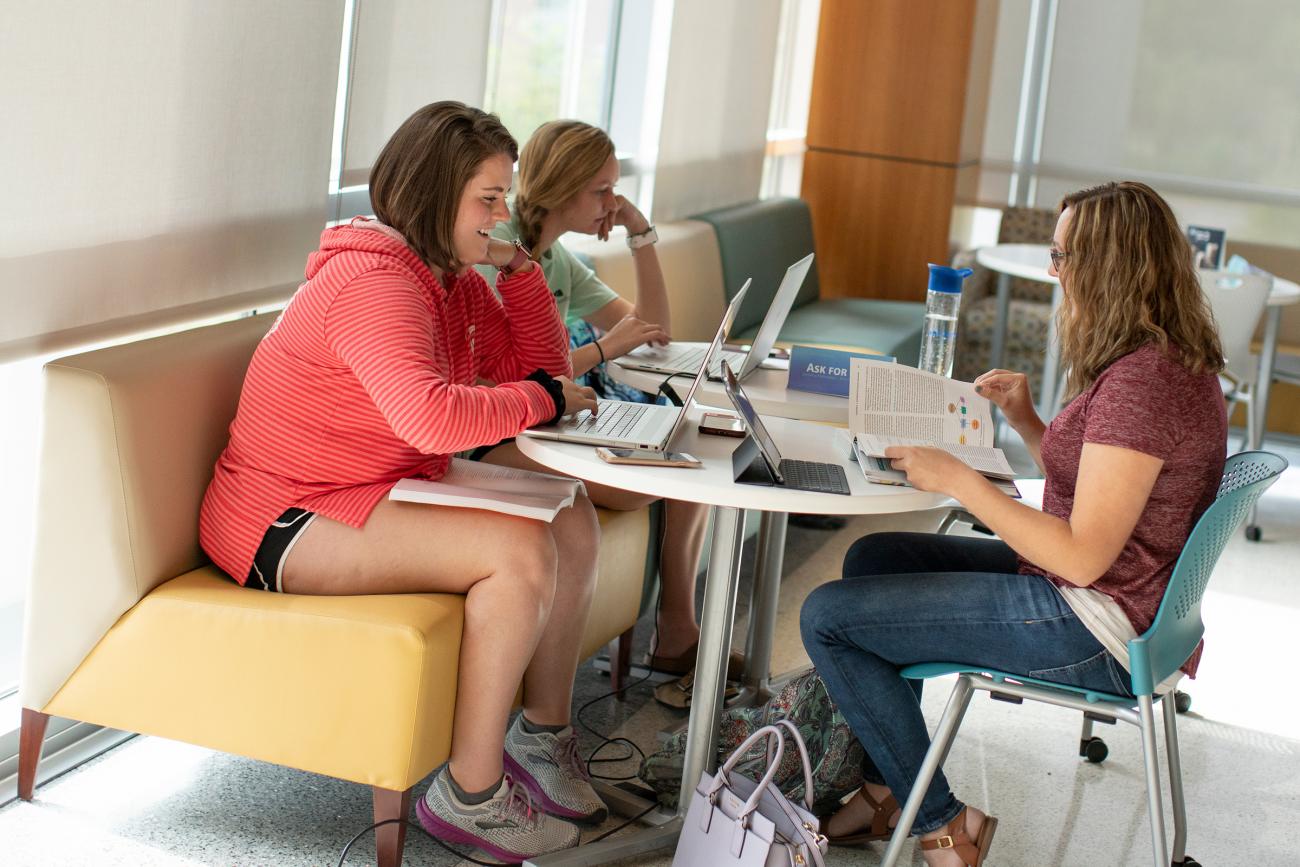 Find free tutoring support for your academic career at UVA Wise.
Tutoring appointments are offered in person, via Zoom, and via the Smarthinking tutoring website. The Spring 2023 Tutoring Options document provides the QR codes to register your account and sign up for appointments! You can request more information about tutoring at UVA Wise by contacting Will Waggoner.
The WC Online tutoring website has a brand new update! Refer to the instructions document for the correct way to sign up for appointments.
Tutors are qualified individuals who possess proven academic backgrounds, foster strong study habits and are endorsed by faculty. All tutoring services are provided free of cost to students enrolled in courses offered by the College.
Make an Appointment
Schedule an appointment with a qualified tutor online.
Become a Tutor
Support your fellow students by volunteering as a tutor.
Frequently Asked Questions
Find answers to common questions about Tutor Connection.
Location and Hours
Tutor Connection is located on the first floor of Zehmer Hall inside the Academic Support Center. Walk-in tutoring is available for select subjects.
Open year-round, we provide tutoring Monday through Friday, 8 a.m. to 5 p.m., except for designated holidays. In the summer, we operate from 8 a.m. to 4:30 p.m.
Types of Tutoring Sessions
Small Group Tutoring. The most common form of tutoring features groups of two to four students who meet regularly and are enrolled in the same course.
Walk-In Tutoring. No appointment necessary. Visit Tutor Connection in Zehmer Hall for more information. Subjects are limited.
Online Tutoring. Free tutoring online is available in most subjects: Chat live, submit questions or writing, and schedule time with professional tutors. Learn how to access online resources.
Academic Coaching. Students may work with tutors to improve on aspects such as time management and study skills.
Learn more about tutoring policies and responsibilities.