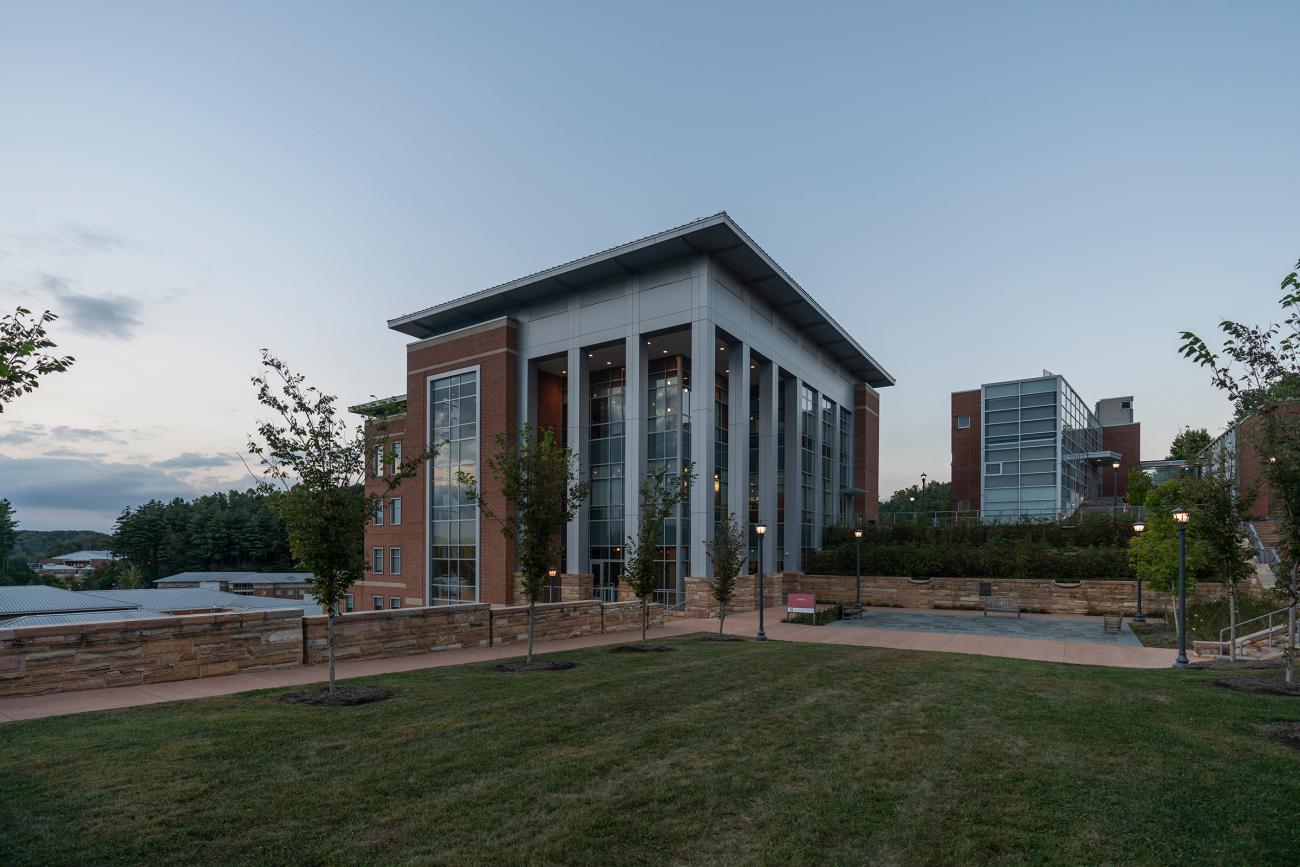 Discover all that our modern, beautiful campus has to offer.
David J. Prior Convocation Center
Cheer on the Cavaliers in Division II basketball or volleyball, attend a concert, or celebrate commencement. The $30 million, 78,000 square-foot athletic facility also houses the Bookstore retail shop, concession stands, and an outdoor patio. The Convocation Center can seat up to 3,600 people and hosts a wide variety of performances, competitions, and conventions.
Winston Ely Health & Wellness Center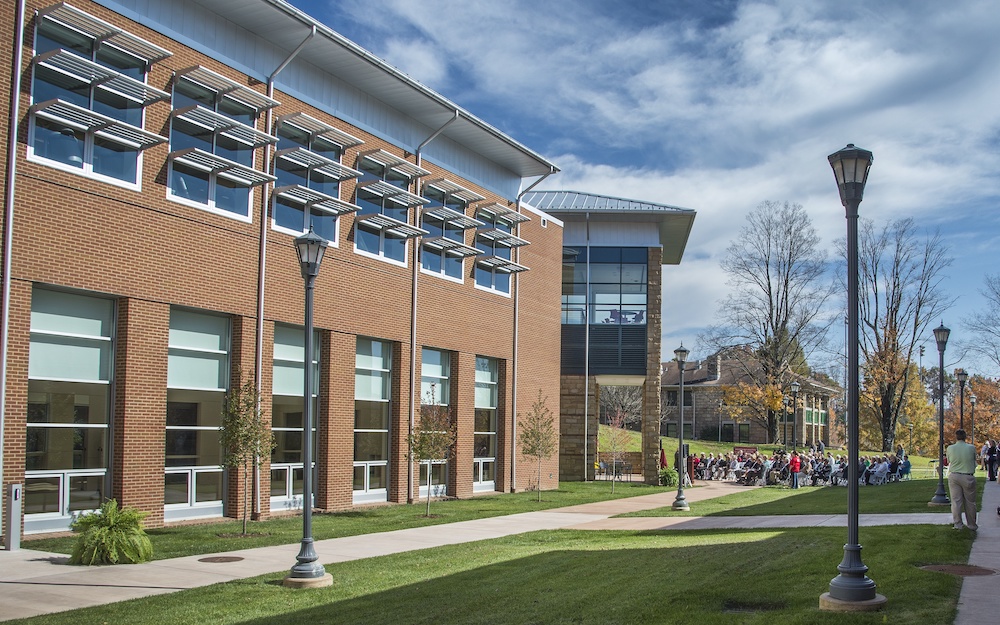 Pursue physical health and fitness at our state-of-the-art Wellness Center. Take a group fitness class or work out with top-of-the-line equipment. Wellness passes are available for students, employees, alumni, and community members. The facility was made possible by an $8.3 million gift from the Richard and Leslie Gilliam Foundation.
C. Bascom Slemp Student Center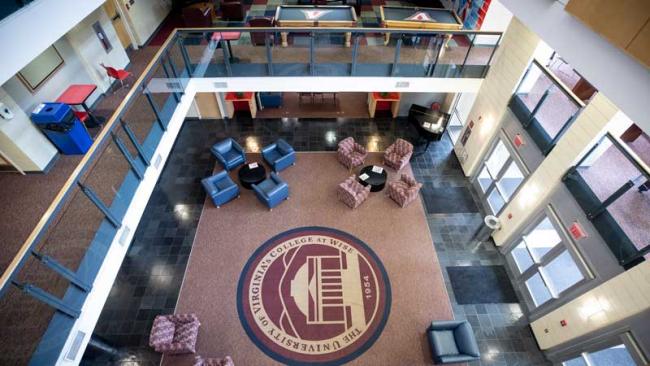 The hub of campus life, the C. Bascom Slemp Student Center houses meeting areas, Chick-fil-A, the Bookstore, recreational space, the campus post office, and much more. The $10.9 million, 46,234 square-foot building was named for C. Bascom Slemp, former U.S. congressman and secretary to President Calvin Coolidge.
To reserve space at the Slemp Student Center, visit the Wellness Center website or contact Julie Scott.
Carl Smith Stadium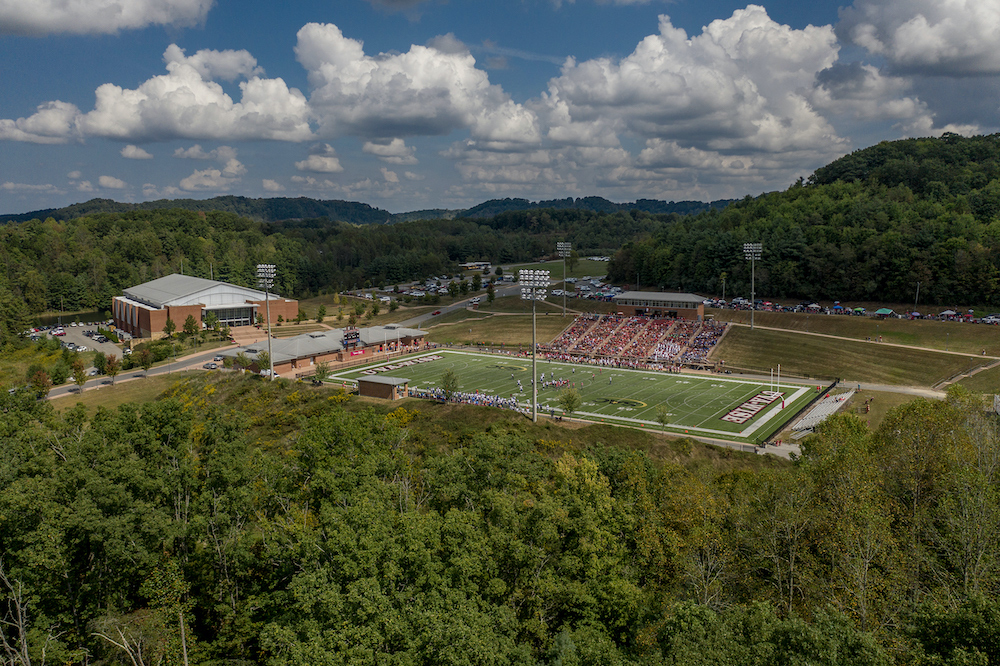 Enjoy a game and cheer on the Cavaliers at the Carl Smith Stadium, christened in 1999 by a 49-19 victory over West Virginia Tech. Opened with a $5 million gift from UVA alum Carl Smith, the stadium continues to add new features and facilities and welcome fans from campus and the surrounding community.
Library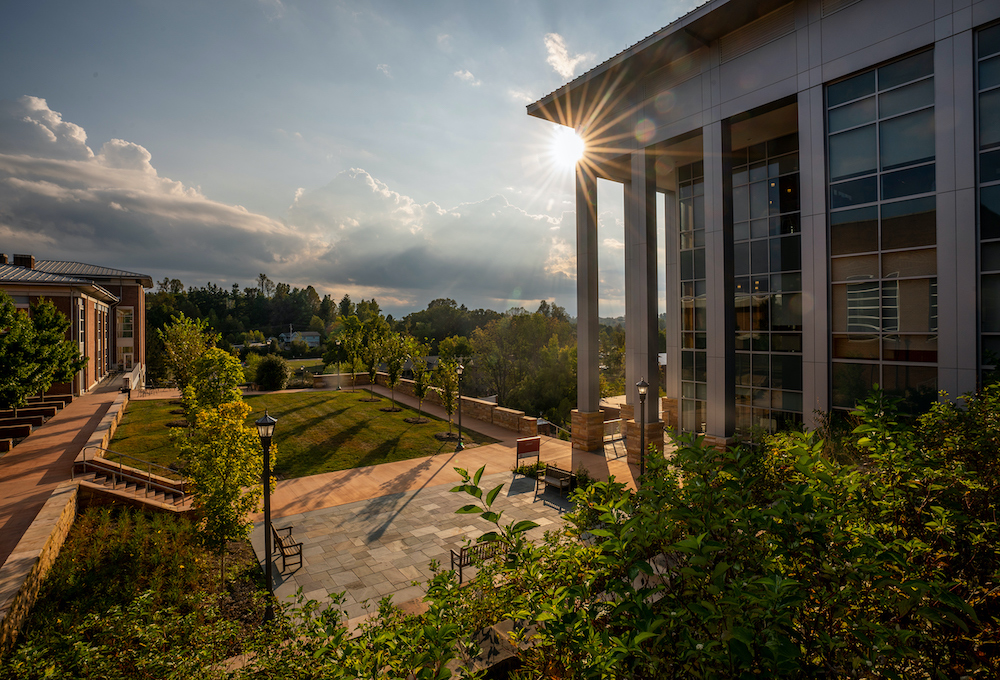 A lively and inviting place to study, research, and collaborate, the library is a $37 million facility with 68,000 square feet over six floors. Along with a robust collection of print and online material, the library includes a formal reading room, a special collections area, "Smart Group" classrooms, 12 collaborative study rooms, computers, WiFi, and a 24-hour study space. The library also houses the Books & Brew Café, serving sandwiches and beverages daily.
Campus Housing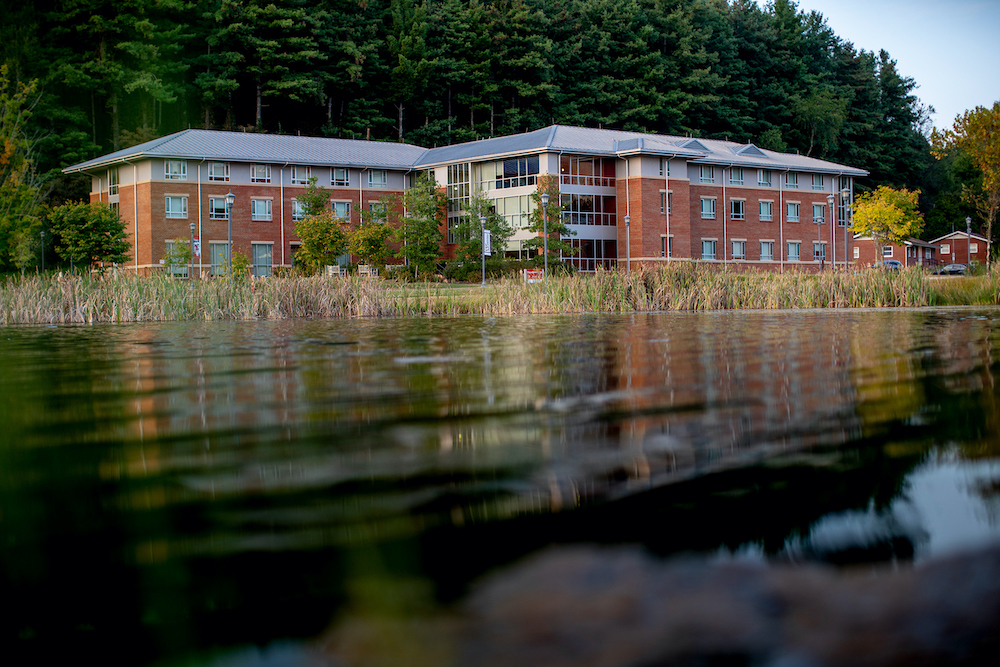 Find your new home on campus at our welcoming residence halls. With six halls and several residential communities, you can find the perfect place to build new friendships and connect with campus. During your first year, you will live with a roommate in a traditional double-occupancy room, and then in your upper-class years, you can choose from a range of suite- and apartment-style housing options, all with convenient access to campus and a strong sense of community.
Hunter Smith Dining Commons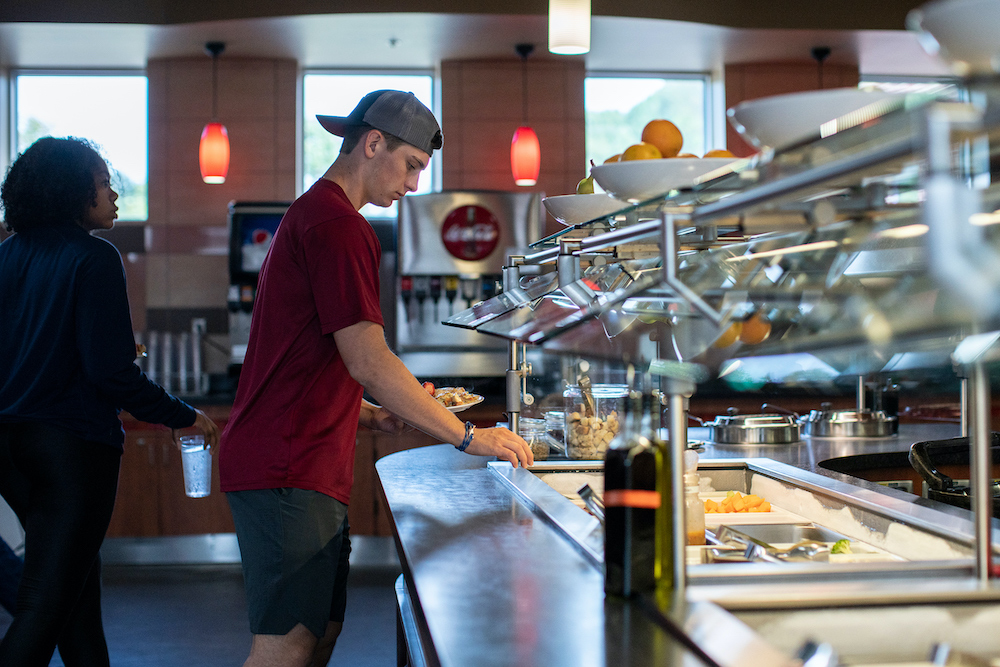 Grab a meal with friends at the Smith Dining Commons, offering plenty of convenient, healthy, and delicious menu options. Build Pizza & Subs, on the lower level of the Dining Commons, also lets you customize pizza and subs, snacks, and drinks for a quick meal on the go.
Visit Campus
Come see UVA Wise for yourself: Schedule a personalized tour today!
Campus Map
Download the campus map (PDF) to help you navigate as you explore UVA Wise.
To inquire about renting space on campus for a meeting, party or conference contact Julie Scott at jba4f@uvawise.edu. To inquire about rentals for Greear Pool contact wellness@uvawise.edu.