Asbury Hall & Thompson Hall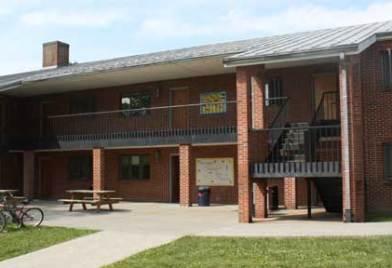 Asbury Hall and Thompson Hall are for upperclassmen and feature two- and three-bedroom apartments.
Amenities for Each Apartment
Living room with sofa, chair, coffee table, and TV unit
Full kitchen with table, chairs, oven/stove, and refrigerator/freezer
One full bath and one half-bath (two full baths in the three-bedroom apartments)
Double-occupancy bedrooms with beds, wardrobes, chests, desks, desk chairs, and blinds
WiFi
Shared laundry facilities
Separate entrances
Floor Plan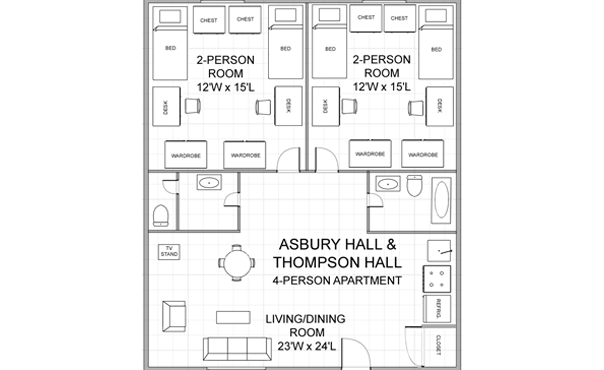 Students have flexibility in arranging their living room and bedroom furniture. This is a floor plan for a two-bedroom apartment with a basic layout.
Residents are responsible for their own housekeeping within each apartment. These halls are part of the Highland Hills (HH) residential community and each hall accommodates approximately 48 students (4-6 per apartment).