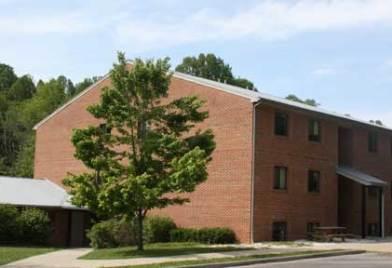 Martha Randolph Hall is the ROTC living and learning community and features four-person suites (two double-occupancy rooms with a bathroom and living room).
Amenities
Double-occupancy rooms in a suite with beds, wardrobes, chests, desks, desk chairs, and blinds
Shared bathroom per two double rooms
Air conditioning
WiFi
Laundry on each floor
Main floor card swipe entry
Individual room key access
Floor Plan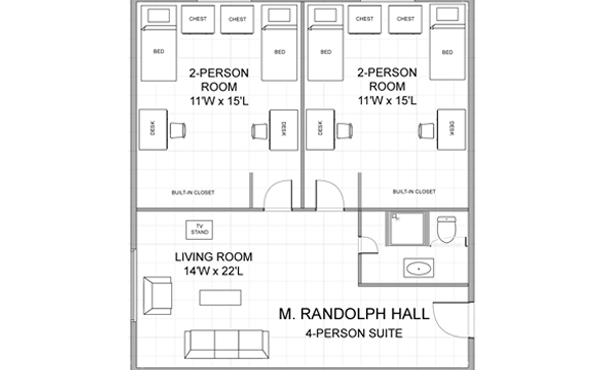 Students have flexibility in arranging their furniture. This floor plan has a basic furniture layout.
Residents are responsible for their own housekeeping within each suite. This hall is part of the Highland Hills (HH) residential community and accommodates approximately 48 students.