Featured
Family, friends establish J. Brent Fleming Memorial Scholarship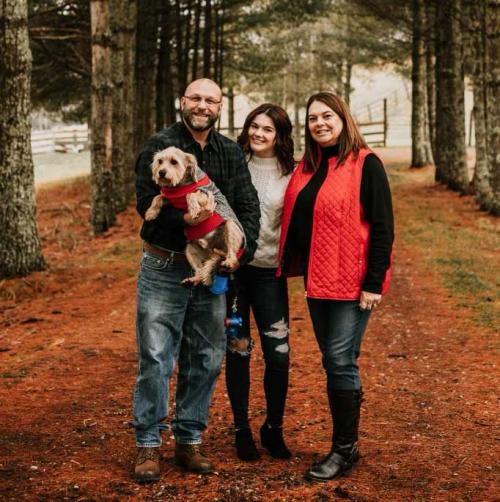 Family and friends of the late J. Brenton Fleming, known affectionately as Brent, have established a scholarship in his honor and memory at the University of Virginia's College at Wise.
Fleming passed away unexpectedly on March 28, 2021, leaving his family and friends heartbroken and searching for a special way to honor his life.
"It is our privilege to have this memorial scholarship established at UVA Wise to carry on Brent's legacy," said Valerie Lawson, vice chancellor for advancement & alumni engagement. "He was an incredible person whose life was cut short."
Fleming graduated from the University of Virginia's College at Wise, then known as Clinch Valley College, in 1991 after graduating from Clintwood High School in 1987. He continued his education at Cumberland School of Law at Sanford University in Birmingham, Alabama. He was sworn in as a Virginia Attorney by the Virginia Supreme Court in 1996. He practiced law at Fleming Law Offices in Wise.
Fleming was an accomplished and well-respected attorney who was dedicated to his community and his family. He also served his Gladeville Presbyterian Church family faithfully and was an Elder at the time of his death. He was well loved by all who knew him and will be sadly missed by family and friends around the world.
Family and friends were stunned to hear that Brent had fallen ill and one by one told stories of Fleming's amazing friendship. High school and college classmate Rachel Senter Puckett ('91) said that she, along with Brent's closest friends, are devastated to lose such an incredible person. "Brent always had a warm smile and encouraging word for all of us," Puckett said.  "He was funny and smart. He made a difference."
"He was the most giving person you could ever possibly meet," said Freddie Mullins ('96).
Left to cherish his memory are his wife, Jamie Manicure Fleming; his daughter, Mary Gianna James Fleming; his mother, Betty Nickles Fleming; his brother, Steven E. Fleming and wife Tammy; his father-in-law, James Manicure; his sister-in-law, Kim McFall. He was preceded in death by his father, James "Jimmy" Fleming and his mother-in-law, Wanda Manicure.
"I know Brent would be pleased and honored that his friends and family have found a positive way to carry on his legacy through an endowed scholarship that will support students in perpetuity," Lawson said.
According to Lawson, the J. Brent Fleming Memorial Scholarship will be awarded annually with first preference to graduates of high schools located in Dickenson County, Wise County and the City of Norton.
Anyone interested in making a gift to the fund may do so by sending a check to UVA Wise Foundation, J. Brent Fleming Memorial Scholarship Fund, 1 College Avenue, Wise, VA 24293. Gifts may be made online by indicating that it is in memory of Brent Fleming.