Featured
UVA Wise Announces Wise Native and EarthLink CEO as 2022 Commencement Speaker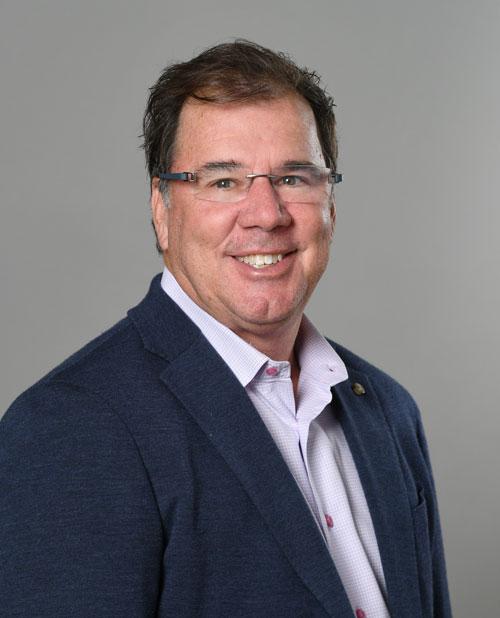 Southwest Virginia native Glenn Goad, the chief executive officer of EarthLink, will deliver the University of Virginia's College at Wise keynote commencement speech.
The commencement ceremony will be held at 11 a.m. on Saturday, May 14, in the David J. Prior Convocation Center in Wise, Va.
"We are excited to gather again in person to celebrate the academic and personal achievements of our amazing class of graduates. We are incredibly fortunate to have a Wise native and accomplished business leader share his life experience and advice with our graduates as they set out for their new careers," UVA Wise Chancellor Donna P. Henry said.
"While our main goal is preparing our students for success, we also work to promote economic development in the region so more of our graduates who want to stay and work here can and build vibrant, thriving lives. Glenn Goad is the perfect example of someone who has found success and brought that success back home with him. I can't imagine anyone better to inspire our UVA Wise Class of 2022," Henry added.
Goad learned his first business lessons growing up in Wise listening and watching his uncle hold meetings at a local restaurant.
After graduating from J.J. Kelly High School, now Central High, Goad served in the U.S. Air Force and later worked in hospitality before he found his calling working in the technology and digital marketing industry.
For several decades, Goad has been at the helm of the nation's top tech companies including NCI Interactive, Allconnect, Qology, and Centerfield. He also holds a master's degree in management of technology from Georgia Institute of Technology (Georgia Tech).
Recently, Goad got the chance to bring his success back home by opening a new EarthLink sales and service center in Wise.
In 2019, Goad was named CEO of EarthLink following the ISPs acquisition of nQue Technologies, a company he co-founded. Throughout his career, Goad had multiple interactions with EarthLink and felt strongly about bringing the iconic brand and its services to more of America.
Since taking the top job at EarthLink, Goad has worked to expand the workforce, re-shore the customer experience, and add new services to the iconic tech brand. He is also increasing key areas including serviceability and connection.
EarthLink is one of Wise's newest corporate neighbors, having opened its temporary operations site last year. This site will remain active until the Atlanta-based internet provider opens its $5.4 million customer support center at the Norton business park, the first project to be built in Project Intersection, a collaboration by the Lonesome Pine Regional Industrial Facilities Authority.
When it opens, the new 30,000 square-foot call center is expected to bring more than 300 jobs to the region from overseas.
"Having grown up in the area, it gives me great pride to further EarthLink's efforts to provide award-winning customer experiences through our new sales and service center in Southwest Virginia," Goad explains.