Opportunity Appalachia and UVA Wise Announce Program Selections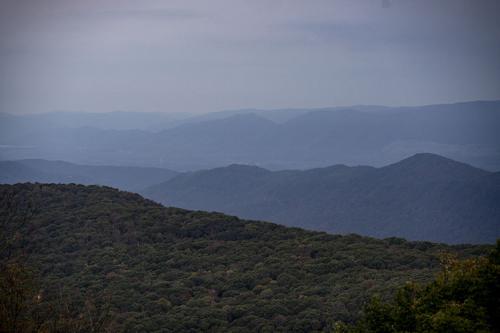 Opportunity Appalachia and the State Lead for Virginia, the University of Virginia's College at Wise (UVA Wise), today announced the selection of 34 projects to participate in a program to bring jobs, business support and investment to Central Appalachia. The selected projects propose to create over 1,700 jobs and attract over $177 million in financing to develop manufacturing facilities; downtown development; community centers; health, wellness, and childcare centers; food and agricultural facilities; hotels; and retail enterprises in downtown and rural areas across Central Appalachia.
These proposed projects are signals of the growing investment potential in our rural and downtown communities in Central Appalachia. Opportunity Appalachia will work closely with private investors, banks, Community Development Financial Institutions, New Markets Tax Credits investors, Historic Tax Credit Investors, Opportunity Zone investors and Federal agencies to highlight participating communities and access financing for transactions.
"Our economic development team at the University of Virginia's College at Wise is proud to be a part of the Opportunity Appalachia initiative," noted Vickie Ratliff,  Ed.D, Opportunity SWVA Project Lead for the College. "Connecting our localities, organizations and businesses to economic development resources is a significant part of our mission, and this initiative is designed for that purpose.  Through Opportunity Appalachia we are able to provide targeted support for rural development projects that will help build entrepreneurial communities across the region, creating jobs, revitalizing local economies, and moving Southwest Virginia forward." 
As lead partners in Opportunity Appalachia, the University of Virginia's College at Wise and Opportunity SWVA work with a network of entrepreneurial and small business support organizations to support business development in rural communities in this region, attracting both Opportunity Zone investors and public support to back small businesses and real estate development.
Opportunity Appalachia is led by an eight-member consortium of regional and national organizations with expertise in financing and marketing that will support local projects to develop sophisticated investment packets geared toward prospective investors.   The partners include:  Appalachian Community Capital, OhioSE, Opportunity Southwest Virginia / UVA Wise, Mountain BizWorks, West Virginia Brownfields Assistance Center, University of Tennessee Knoxville, Main Street America, and Coastal Enterprises.
This funding cycle, Opportunity Appalachia received 75 applications for technical assistance from across Central Appalachia, which includes Southeast Ohio, East Tennessee, Western North Carolina, Southwest Virginia, and West Virginia, representing projects with anticipated costs over $369 million and requested technical assistance worth more than $3.7 million. From this project pool, 34 projects listed below, including four in Southwest Virginia, have been selected for participation.
Opportunity Appalachia will now provide technical assistance to selected projects to support the development of investment prospectus, structuring of project financing, market research, operations planning, architectural design and investor outreach.
Once project technical assistance is completed, a highly visible Investor Convening event will be held in early 2023 that will target both local and pre-vetted national investors, as well as federal and state funders. A curated web-based platform hosting prospectuses and pitch decks will also be made available to facilitate investor due diligence.
"We are thrilled to continue to bring much needed financial and technical resources to our region to help Appalachia secure investment in job creating businesses such as manufacturing, IT, agriculture, downtown development, healthcare, education, heritage tourism and recreation," remarked Appalachian Community Capital (ACC) President & CEO Donna Gambrell, whose organization coordinates the Opportunity Appalachia effort. She added, "We expect to strengthen or help establish over 230 businesses leading to the creation of more than 1,700 new jobs and generate private and public investments totaling nearly $177 million. This builds on our 2020-2021 Opportunity Appalachia efforts, which supported 17 projects seeking to raise over $250 million in financing."
With another smaller application round anticipated for September 30, for applicants in Tennessee and Virginia, Opportunity Appalachia is expected to assist a total of 40 rural and downtown Appalachian communities to structure investments in real estate projects that support strategies for economic restructuring and diversification.
The program is supported by the Appalachian Regional Commission, the U.S. Department of Treasury Community Development Financial Institution Fund, Truist, Goldman Sachs, and the Dogwood Health Trust.
"Congratulations to the 34 project partners selected to participate in the 2022 Opportunity Appalachia program," said ARC Federal Co-Chair Gayle Manchin. "This is an incredible example of what's possible when we work together to make positive impacts in the region that will reverberate for generations. Thanks to Appalachian Community Capital and its many partners for spearheading this program to diversify and strengthen economies throughout Central Appalachia."
The projects approved for Southwest Virginia include:
Blue Mountain Therapy, Blue Mountain Expansion, Abingdon, Va.:  This locally-owned regional healthcare facility, which served over 2,700 patients last year, will remodel 42,000 sq. ft. of its 77,000 sq. ft. building to better serve those with physical and or mental disabilities, including clients on the autism spectrum. The remodeled space will include a pool for aquatic therapy, equine assisted therapy riding arena, sensory rooms, provision of life skills and job training, and a commercial kitchen to enable supportive employment in the culinary fields. Estimated total costs are $1 MM and with anticipated job creation of 35 jobs.
Mountain Empire Community College (MECC) Foundation, MECC Outdoor Amphitheater, Big Stone Gap, Va.: Construction of a 25,000 sq. ft., 1,000-seat amphitheater to support cultural heritage programming in the region. The space will provide permanent infrastructure to meet the demand for event space and improve educational opportunities for students and the community. Estimated total costs are $3 MM and with anticipated permanent job creation of 1 FTE and 3 part-time jobs plus indirect seasonal/event staff labor.
Paul's Fan Company, Paul's Fan Company Daycare Center, Grundy, Va.: Creation of a 7,000 sq. ft. licensed daycare facility serving 50 children at the Southern Gap Industrial Park. The facility will provide childcare services to the locally-owned Paul's Fan Company which has 50 employees, as well as others working within the region, expanding the available workforce in the region. Estimated total costs are $700,000 and with anticipated job creation of 5 jobs.
Whistle Pig Country Store, Whistle Pig Farmers Market and Country Store, Ewing, Va.: This women-led development will transform a 5,400 sq. ft. building into a local country general store with deli, coffee shop and farmers' market. Developed by local residents and farmers, the market will provide the community with fresh food options as well as heritage workshops and a community gathering place in a rural community that is near a veterinary school, a national park with popular hiking trails, and a public elementary and high school. Estimated costs total $1.2 MM with anticipated creation of 20 jobs.
More information on Opportunity Appalachia is available online.
ACC is a 30-member CDFI lending intermediary whose members and their affiliates manage over $1 billion in assets supporting economic development across Appalachia.
The Appalachian Regional Commission grant is made under the Partnerships for Opportunity and Workforce and Economic Revitalization (POWER) Initiative, which is an integrated, multi-agency effort to align and invest federal economic resources in communities and regions negatively impacted by changes in the coal economy.