Featured
Honoring A Life Well-Lived: An alumna's legacy to uplift at-risk children carries on in new UVA Wise scholarship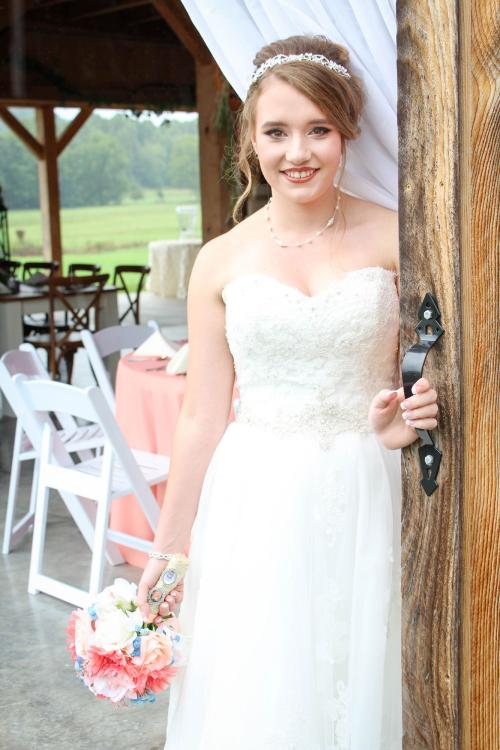 Jessica Huff Hollyfield had barely started adulthood when her life was tragically cut short by an incurable disease. But her dedication as a passionate advocate, especially for children in need, lives on through a newly-minted scholarship.
The fund at her alma mater, UVA Wise, once fully endowed will provide scholarships to students pursuing careers in a human services-related field, with a preference given to graduates of Eastside High School, Hollyfield's high school alma mater.
Jessica's husband, David Hollyfield, her parents, Teddy and April Huff, her four-year old son, John Ezra, along with several other family members, established the Jessica Nicole Huff Hollyfield Memorial Scholarship this spring for the UVA Wise graduate who unexpectedly died in 2019 at the age of 22.
"As a parent who has lost a child, your biggest worry is people will forget about them. We want people to remember Jessica and what she was about and what she wanted to accomplish in this life," Jessica's mother, April Huff, said. "We wanted to give her son Ezra, who is never going to know his mom, a way to know her when he grows up and for her to live on in people's memories."
Jessica was a happy-go-lucky person who always wanted to make others happy. She looked for the positive side of things, David Hollyfield said. He met Jessica when they were teenagers. They began dating in high school.
"We kind of grew up together," he said.
Jessica, who loved animals, enjoyed spending as much time as possible on his family's farm, Cliffside Farms in Coeburn, Va.
"She had a love for horses for as long as I can remember. When we started dating, she learned I lived on a farm and had horses—that was just her dream," Hollyfield said.
Jessica hoped one day they would live there, he said.
After high school, Jessica attended UVA Wise to study sociology while David continued to work his family farm.
From an early age, Jessica wanted to be a social worker. She had three older siblings who had gone into foster care. In order to avoid the same fate, Jessica and her brother were adopted by the Huffs when they were almost three years old. Jessica drew inspiration from her own previous home life struggles to find her purpose and career path—uplifting children through protective and social service systems.
"She wanted to give back and help other people that were in the same situation that she and her brother had been in at one time. So that is what she went to do," Huff said. "She felt lucky enough to find a home and wanted to make sure others kids could, too."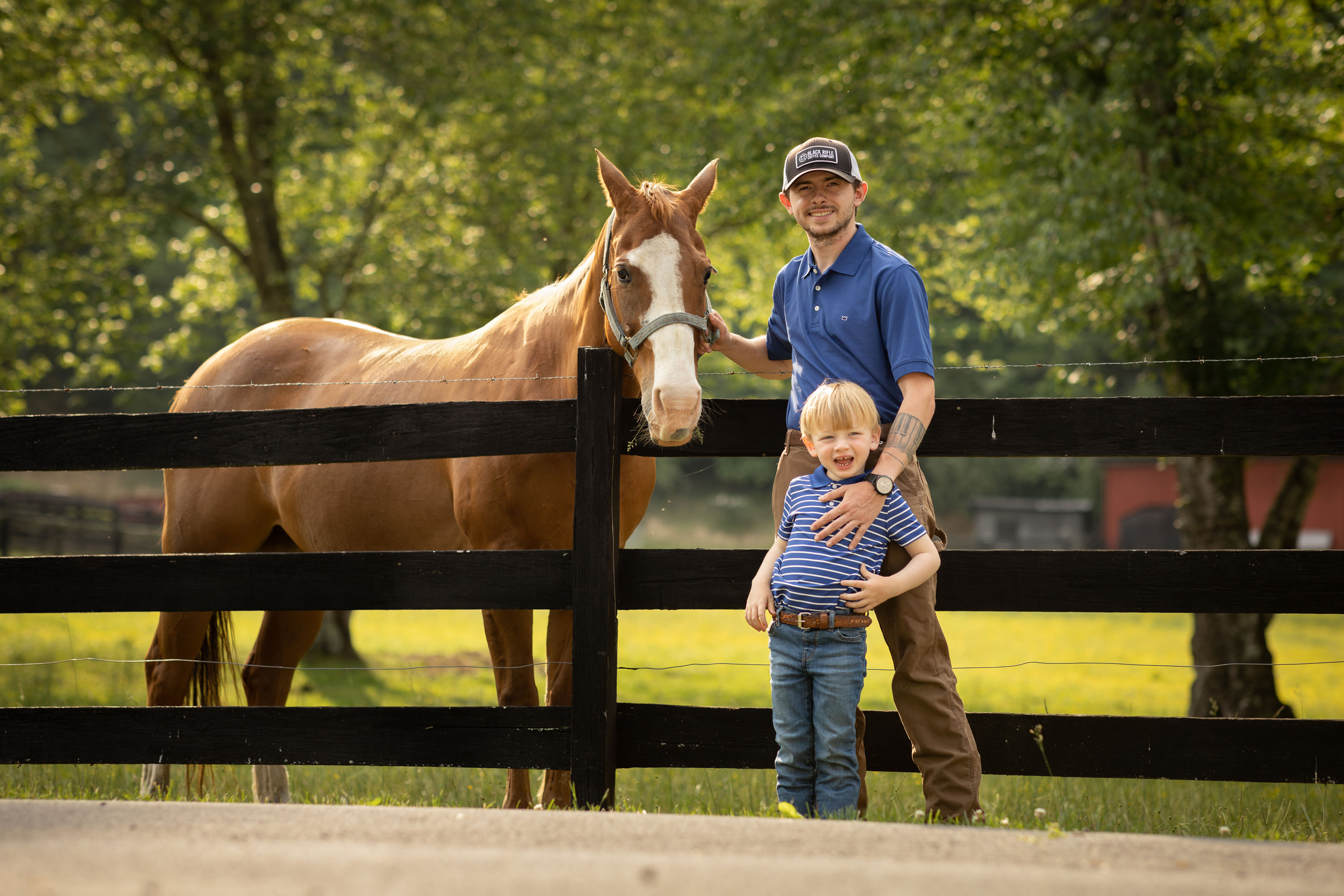 Photo by Mark Robertson-Baker II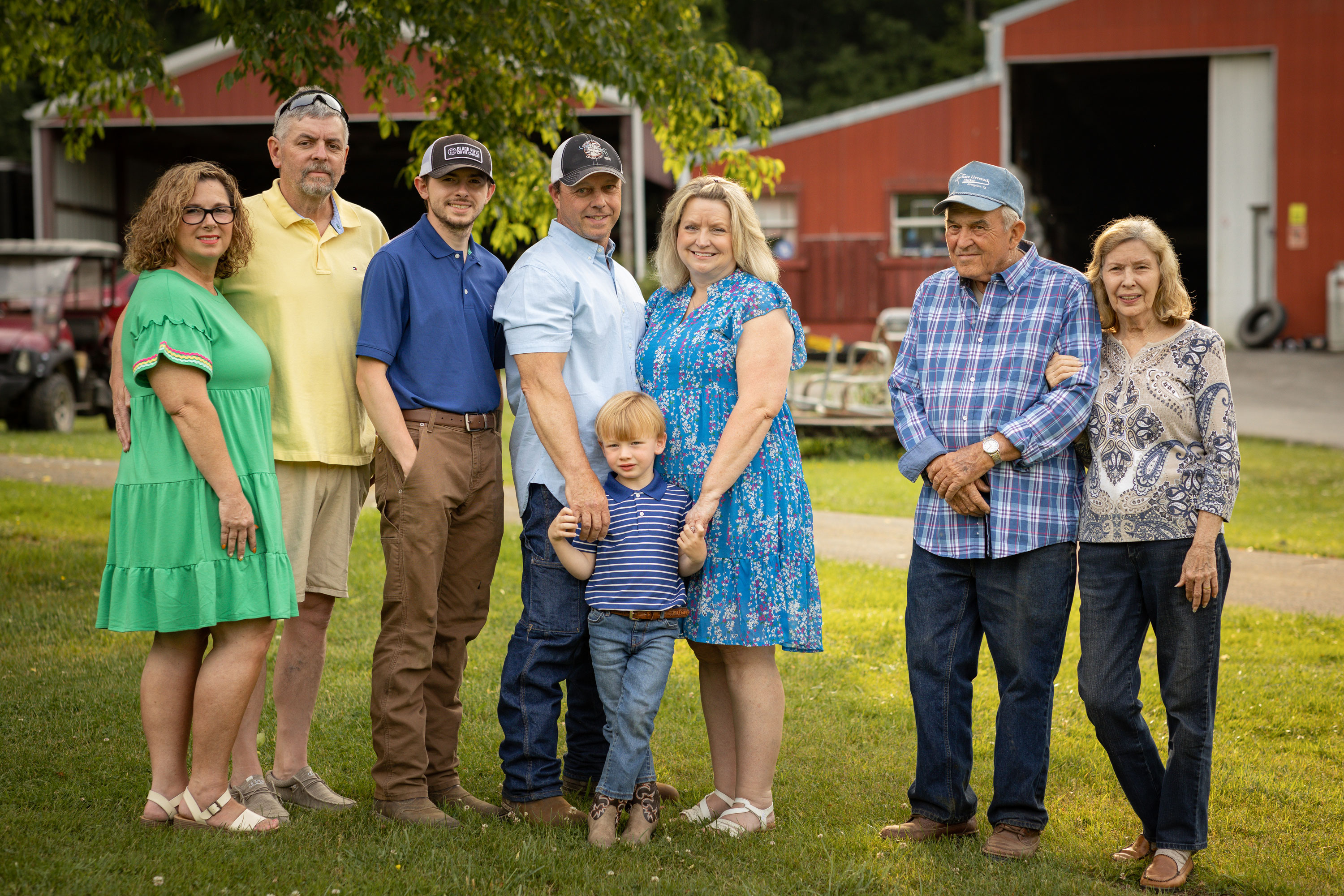 Photo by Mark Robertson-Baker II
Jessica earned her sociology degree in 2017. A year later, the high school sweethearts got married. She wanted to have two children and adopt two children, but they planned to wait a few years before starting.
"Sometimes life gives you surprises. Jessica was so excited to be pregnant. She had his nursery fixed up in a wilderness theme with the bears and little animals," Huff said. She already had a name in mind if the child was a boy—Ezra.
Pregnant Jessica didn't slow down either. She worked helping adults at the City of Norton Social Services, and spent as much time on the family farm as possible.
When a child advocate position at Russell County Social Services became available, she jumped at the chance to do her dream job.
"It was a mission of hers to help each individual that came across her desk," Hollyfield said. "Adoption was a big part of her life and she felt like she could help in some way, and that is what she wanted to do."
She often received calls at 1 or 2 a.m. asking if she could go out.
"Even though that was rough for her being pregnant, she would still get up, drive all the way to her work, which would be 45 minutes or more, and get a company vehicle and then go to wherever she needed to go, get back at whatever time that she got back and then still be up to go to work at the regular time the next day," Hollyfield said.
Shortly after she became pregnant, Jessica finally got another of her wishes: a horse of her own named Tuffy. David's grandfather, John "Poppy" Ring, bought the horse for her. When Jessica got off work, she would go over to see the horse even though she couldn't ride because she was pregnant.
"She was just ecstatic and couldn't wait to ride him," Huff said.
"She would find any excuse to go to the farm, even on days when I wasn't there," Hollyfield said.
Early in her pregnancy, she helped a friend take care of his horses while he was out of town. She would get up at 5:30 a.m. before work to care for them.
The desire to help others didn't stop with horses or her job.
"She would truly go out of her way to make people happy and I mean just about anyone," Hollyfield said. "We might not be overwhelmed with money, but she still tried to feed people or help with someone's baby needs and help in some sort of way within our means. It was inspiring to see."
One time, when co-workers had trouble making progress with a teenage client, Jessica drove alone to Richmond to give it a shot.
"I was worried about her going that far by herself," Huff said.
Jessica found the teen and discovered he liked playing basketball. They walked to a nearby court, shot hoops together and he finally started talking to her.
"I think sometimes people need someone they can relate to and trust, and she had that quality. She was able to get him to open up, and she made a difference. She wasn't around much longer to follow up, but I think she could have made a huge difference," Huff said.
Jessica worked up to the day she went into labor in June 2019. She had some typical pregnancy complications, but nothing that signaled anything serious. Then, "things went kind of haywire," Huff said.
"She had to have an emergency C-section. When they put her to sleep, all of it just manifested," Huff said. "We realized something was wrong. She needed oxygen and wasn't getting her strength back."
They determined she had a rare, fatal disease—idiopathic pulmonary arterial hypertension—a disorder characterized by high blood pressure in the arteries of the lungs whose symptoms had been masked by her pregnancy. There is no underlying cause that can be treated, which makes the disease more fatal.
Most people with the disease survive for about two to three years after diagnosis. Those who get pregnant with the disease are encouraged to terminate the pregnancy. Huff believes even if her daughter had known she had the disease she wouldn't have ended the pregnancy but taken her chances going full term.
"She was the picture of health on her wedding day. There was no way anyone could have known she had this disease," Huff said. "She was very active. We didn't know anything was wrong."
On June 3, Jessica had a healthy son, Ezra. Three days later, she was transferred to Duke University Hospital where the next morning she went into cardiac arrest. She never regained consciousness and was put on life support. She passed away on June 13.
"She got to hold Ezra. Even as bad as she was feeling and what she was going through, Jessica was trying to care for him in the hospital," Hollyfield said.
"We prayed for a miracle, and we've asked why did we not get that miracle. Why was this little boy left without his mother?" Huff asked.
A medical professional later told the family they didn't get the miracle they asked for, but the fact that Ezra was born healthy was its own miracle.
"Losing a child is one of the hardest things you can ever go through. I did not understand that completely. You can't imagine it because it's so much worse than what your mind can imagine it is. Ezra saved us, he honestly did. He gave us a reason to live after we lost her," Huff said.
Today, David and Ezra live at the family farm with Jessica's horse, Tuffy. Ezra, who just turned four years old, is a healthy, feisty boy who loves animals and enjoys showing off his "tractor collection."
"He's a whole lot like his mom. He knows what he wants, and he goes after it," Huff said.
The family continues to talk to Ezra about his mom and shares the things she loved.
"I show him pictures of her and try to tell her story and show videos with the horse. A lot of her shows through Ezra. He loves animals," Hollyfield said.
Hollyfield believes the scholarship will be important for his son as he grows older and understands more about his mother.
"This field of work was very important to Jessica," Hollyfield said. "If it can help someone else go into that line of work, continue on doing the work that Jessica was doing, even if they don't even know who Jessica is, I think that is a way to keep her memory going—keep the work that she was doing going."
Gifts in memory of Jessica may be made to the Jessica Nicole Huff Hollyfield Scholarship, UVA Wise Foundation, 1 College Avenue, Wise, VA 24293. Those interested in contributing should contact Valerie Lawson, UVA Wise Vice Chancellor for Advancement and Alumni Engagement, at 276.376.4523.