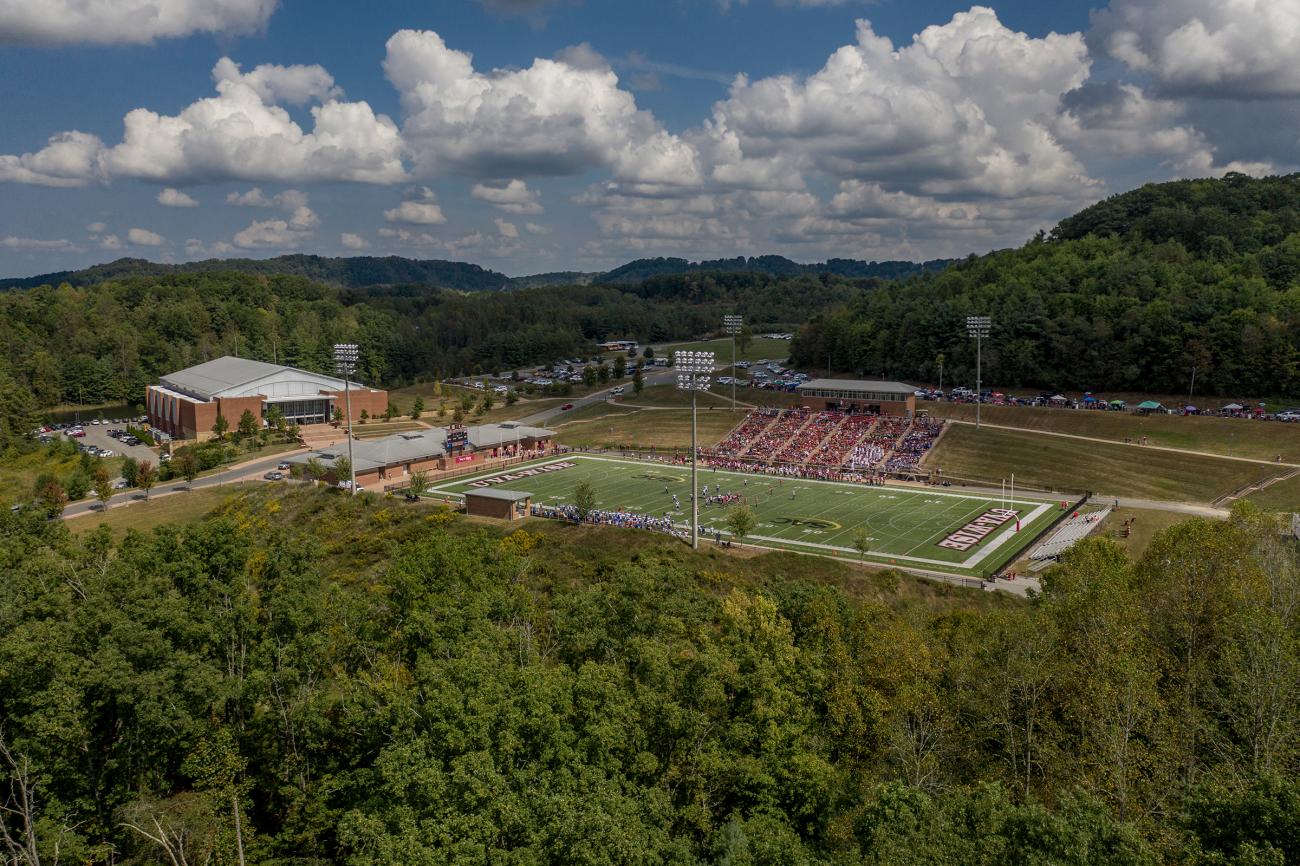 Support UVA Wise Cavaliers
The Highland Cavaliers represent the College well in the courts, fields and in the classroom. UVA Wise is committed to the overall development of the student-athlete, and academics is a top priority. Scholarships therefore play a critical role.
As UVA Wise continues to grow as a member of NCAA Division II, the support of our alumni, friends, fans and donors is more important than ever. UVA Wise fully supports the NCAA Division II "Life in the Balance" platform, which emphasizes academics, community involvement and engagement, as well as athletic participation. Our student-athletes are leaders on and off the court and field, and in the community.  Your support makes all this possible.
Every gift — no matter the amount — can make a huge difference to our athletic teams, which operate on a shoestring budget. Annual gifts support the operating expenses for equipment, uniforms, travel expenses and scholarship funds for deserving student athletes. The Office of Athletic Giving also supports ongoing special projects, such as the Game Changers Scholarship Initiative that promotes student success as well as the CAVS Athletic Partners Program for businesses to reach a broader base of customers.
Sports to Support
Men's Sports
Baseball
Basketball
Cross Country
Football
Golf
Tennis
Women's Sports
Basketball
Cross Country
Golf
Lacrosse
Softball
Tennis
Volleyball
"I have a passion for UVA Wise and am delighted to play a role in the growth of the athletic program. Many people do not realize that state-supported colleges and universities in Virginia are not allowed to use tuition dollars to fund athletics. Every gift makes a difference!" — Carroll Dale, Former NFL Green Bay Packer
UVA Wise Highland Cavalier Club
Welcome Highland Cavalier fans and supporters.  While the College's athletics program faces many challenges associated with the pandemic, our students and coaches are working hard to prepare for competition when it resumes.  We are proud of the resilience and optimism shown by our athletic teams.
While schedules may have been altered, there are still many financial obligations in the athletics program, including operational expenses and athletic scholarships.  Your gift to the athletics program will provide critical support to help sustain the program, especially in these challenging times.
Anyone making a gift to Highland Cavalier athletics is a member of the Highland Cavalier Club.  You are welcome to contact any Highland Cavalier Club board member or the Office of Athletic Giving regarding supporting our teams and student athletes.
Go CAVS!
Jettie Greer Mullins, President
Board Members
Jettie Greer Mullins, President
Joshua Hamm, Vice President
Scott Perkins, Treasurer
Brandon Bennett, Secretary
Teresa Adkins
Ted Barnette
Darrell Holbrook
Rick Mullins
Tom Mullins
Cyndi Newlon
Kendall Rainey
Steve Rutherford
Robert Sage
Matt Slemp
Cindi Smoot
Bruce Wasem
Sam Wharton, III
Matt Williams
2019-2020 Highland Cavalier Club Scholarship Recipients
Men's Sports - Eli Marks
Women's Sports - Madelyn Lawrence