Featured
Proulex, Meade have study published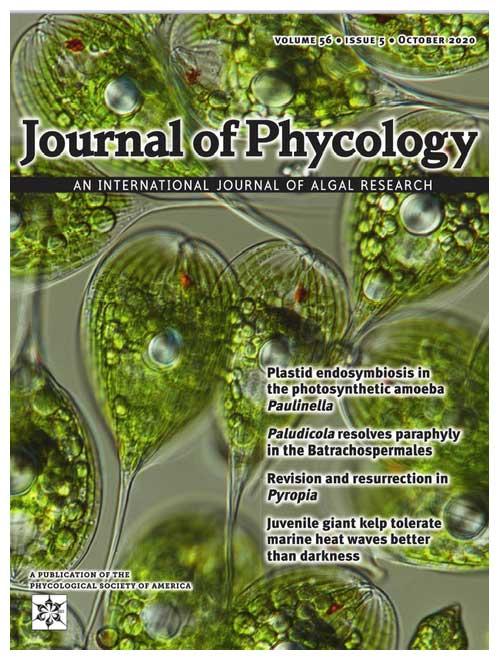 Seniors M. Jerryd Meade and Grayson Proulex have had a study published in the Journal of Phycology.  Their work was initially accepted and published online in late May, but the print edition was released this month.
Professor Bruce Cahoon works with both students for an independent study course. Meade, a biochemistry major, and Proulex, a biology major, penned the article in which they describe a discovery regarding one stage in gene expression called polynucleotide addition or RNA processing, in a green alga called Piathophora roettleri, known as horsehair algae.
Cahoon said the significance of the discovery is that the students found a specific type of nucleotide being added to the RNSs of genes expressed in the algal chloroplast. He said this is a rare event and was thought to only occur in a very distantly related group of organisms called dinoflagellates.
"To give you an idea of how distantly related these groups are, humans and mushrooms are more closely related than green algae are to dinoflagellates," Cahoon said. "Grayson and Jerryd uncovered an example of convergent evolution at the molecular level. Convergent evolution is where the same trait independently evolved in two or more different branches of life, like the ability to fly in birds, mammals, and insects."
Cahoon said he and the students did not set out to find the phenomenon. He said it just happened to show up in their data sets.
"It was an interesting process of discovery to connect all the dots and realize we had found something unusual," Cahoon said.
He said the students displayed dedication required to repeat everything and perform follow-up experiments.
"They put a lot of time into this project," Cahoon said. "They want careers in scientific or medical fields which means they plan to pursue further training in graduate or professional school once they earn their B.S. degrees from UVA Wise."
Cahoon said the publication of the study sends a clear message that UVA Wise students can think independently and can find innovative solutions to difficult problems. The students are doing cutting edge work, Cahoon said, and that shows they can handle challenges of a rigorous program.
Cahoon said students who pursue undergraduate scholarship activities at UVA Wise, including research, can show employers, graduate programs, and the community that the College's students and graduates are curious about the world around them and that they are willing to spend time exploring unanswered questions. They are also prepared to understand and analyze complex data sets.
"The success of our students and faculty help to raise our visibility which, in turn, can help us procure grant funding, attract and maintain students and faculty, and hopefully make our community proud of our presence," Cahoon said.