Featured
UVA Wise Celebrates 50th Anniversary of Title IX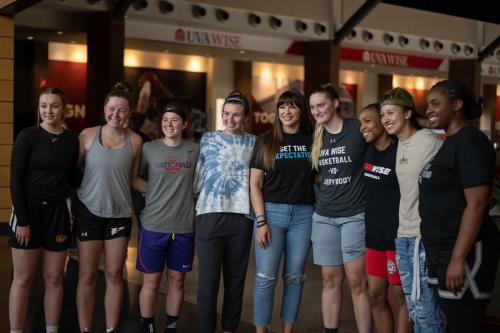 Photo by Mark Robertson-Baker II
UVA Wise celebrates the 50th anniversary of Title IX, the federal law best known for advances in women's athletics, which has evolved into civil rights and protections for all.
On June 23, 1972 then-President Richard Nixon signed passage of what has become known as Title IX, the federal law prohibiting sex discrimination in education.
UVA Wise Associate Vice Chancellor for Diversity, Equity and Inclusion and Title IX Coordinator Tabitha Smith says Title IX, part of the Higher Education Act of 1972, impacts college admissions, equal athletic opportunity, financial aid and harassment and discrimination prevention.
"Passed 50 years ago, Title IX is one of most significant pieces of legislation against sex-based discrimination in the U.S. with the law continuing to evolve in various respects," Smith said. "Title IX's influence of equality and protection in American life has made and continues to make educational achievement better for everybody."
"The impact of Title IX is monumental, and its potential for continued impact is exponential. I am proud of the commitment that UVA Wise has made in the spirit of equity," UVA Wise Athletic Director Kendall Rainey added.
Celebrating five decades of history-making federal laws and changes on college and university campuses—impacting everything from gender equity in sports to sexual assault and harassment—UVA Wise's Office for Diversity, Inclusion and Equity shares its own Title IX Top Nine:
I. UVA Wise Adopts the Tracy Rule.
UVA Wise Athletics Director Kendall Rainey, Ph.D., celebrates her fifth year as UVA Wise's first female Athletics Director and serves as the College's Title IX Deputy Coordinator.
UVA Wise Milestone: On April 5, 2022, under Rainey's leadership, the College became the nation's second school to adopt the most comprehensive policy on serious misconduct policy in college sports, the Tracy Rule, this spring.
Brenda Tracy, creator of the Tracy Rule, has shared her personal story of surviving a gang rape by football players and the fight for tougher reforms, eventually developing her own higher standards. The Tracy Rule is a comprehensive "zero tolerance" policy on serious misconduct involving student athletes. It requires thorough background checks for athletes banning those found responsible for sexual or violent offenses in a Title IX hearing or court from playing on varsity sports teams. 
The Tracy Rule enhances the recruitment and enrollment of athletes that upholds the values of UVA Wise along with the integrity of the NCAA. The Tracy Rule goes beyond the NCAA's Sexual Violence Policy which, starting in the 2022-23 academic year, is expanding around serious misconduct. The Tracy Rule has additional requirements that transferring students will have their former Title IX Coordinator complete a form stating whether individual athletes had been found "responsible" or "not responsible" for serious misconduct at that former institution.
While serving as deputy Title IX coordinator, Rainey became aware of the University of Texas at San Antonio partnering with Tracy to first adopt the Tracy Rule. She shared the information with Smith, and the rest is history.
"Implementing the Tracy Rule not only aligns with our institutional policy on interpersonal violence and the NCAA's expanded policy on sexual violence, but also with our campus philosophy. It is a natural next step in continuing to develop a campus culture where we value the health and safety of our community and Cavs Respecting Cavs. Student athletes and coaches are leaders at UVA Wise and I am proud we are setting the expectation," Rainey said.
II. Equal Access to Athletics for All.
Title IX is best known for creating equal access for female students in athletics. The law requires that women and men be provided equitable opportunities to participate in sports. It doesn't require identical sports at a college or university, but it does require men and women receive athletic scholarship dollars proportional to their participation. Equal treatment is required for female and male student-athletic provisions such as equipment and supplies, scheduling of games and practice times, travel and daily allowance/per diem and access to tutoring and coaching. It also includes locker rooms, practice and competitive facilities, housing and dining services, medical and training facilities and publicity and recruitment.
"I recognize that I have had educational, athletic, and professional opportunities in my life because of Title IX and all of the people who worked tirelessly to make the law a reality over the past 50 years. I am grateful for those leaders both past and present, whose efforts helped impact the course of so many lives," Rainey said.
UVA Wise Milestone: This year, UVA Wise announced the addition of women's and men's track & field programs. UVA Wise will compete in both indoor and outdoor seasons and will begin competition during the 2023-24 academic year. With the addition of these four sports, the College will offer 17 NCAA Division II teams competing in the South Atlantic Conference.
Currently, UVA Wise offers seven women's sports including basketball, cross country, golf, lacrosse, softball, tennis, volleyball. Men teams include baseball, basketball, cross country, football, golf and tennis.
III. Pregnant and Parenting Students:
Before Title IX, pregnant students could be legally expelled from school. What many might not know is that the statute affords protection to both pregnant and parenting students.
According to the NCAA website, students and student athletes "cannot be discriminated against in the event of their pregnancy, childbirth, conditions related to pregnancy, false pregnancy, termination of pregnancy or recovery there from or parental or marital status. Students must be offered reinstatement to the same position after pregnancy as they held before the onset of pregnancy. Some actions that may be permissible under NCAA rules are impermissible under Title IX."
The late American women's rights activist Bernice Sandler, known as one of the "Godmothers of Title IX," got involved in the civil rights fight after she was denied equal access to teaching jobs at her university.
Sandler shared how pregnant women were treated before Title IX:
"If girls got pregnant, they were literally kicked out of most schools. Very often people knew who the father was...[but] he didn't receive any punishment at all. Women teachers also faced tough consequences for getting pregnant, routinely losing their jobs when they began to show.
IV. 50th anniversary of Title IX celebrates a law for all.
UVA Wise alumnus Logan Baker '20 graduated with a B.S. in biochemistry and a minor in public health. He was a student member of the UVA Wise College Board, a Darden Society member, and co-founded the Virginia Rural Health Association student chapter.
Now, Baker lives in Los Angeles where he is the Strategy Insight & Planning Associate Consultant at ZS Associates, which is a global life sciences consulting firm that leverages deep industry expertise, leading-edge analytics, technology and strategy to create solutions for clients that work in the real world.
At his job, Baker is the co-lead of the company's Pride@ZS diversity, equity, and inclusion group in the Los Angeles office.
Baker, who came out as gay at 15 years old, helped organize UVA Wise's first pride week celebrating LGBTQIA students in 2019.
"When I was in high school and some teachers were discriminatory toward me because I was openly gay, it comforted me when the ruling came down knowing I was protected by the Department of Education. I knew that no matter where I went to college I would have that institutional level of protections," Baker said.
Baker brought the idea of a pride day to Smith.
"I pitched it as a pride day and she said 'How about we do a week?' She was so enthusiastic and championed it," Baker said. "I think the most impactful moment was when we made tie-dyed t-shirts for pride week. There were students, professors and people of all ages and backgrounds making shirts. It was very heartwarming for me to see people were embracing it. At the end of the week, we wore our pride t-shirts and took a photo with Chancellor Henry. That really meant a lot to me that we had that level of support."
While Baker is grateful to have these protections, he is concerned about the potential to lose them without continuing to educate and advocate.
"If anything, the past five years has taught me that we can't take these protections for granted, and we have to continue as advocates and work toward progress. We think these things are permanent because we have grown accustomed to them, but it is more fragile than we think."
UVA Wise Milestone: The College has 52 gender-neutral, single-occupancy restrooms across campus. Additionally, the College has gender inclusive accommodations for on-campus housing.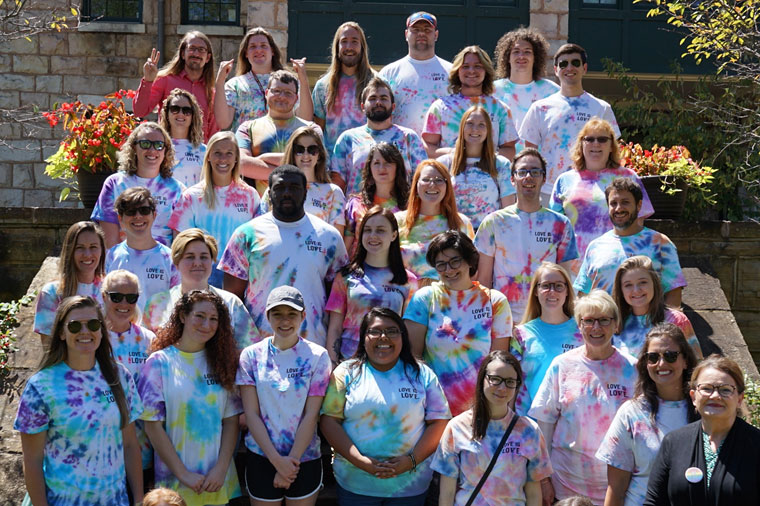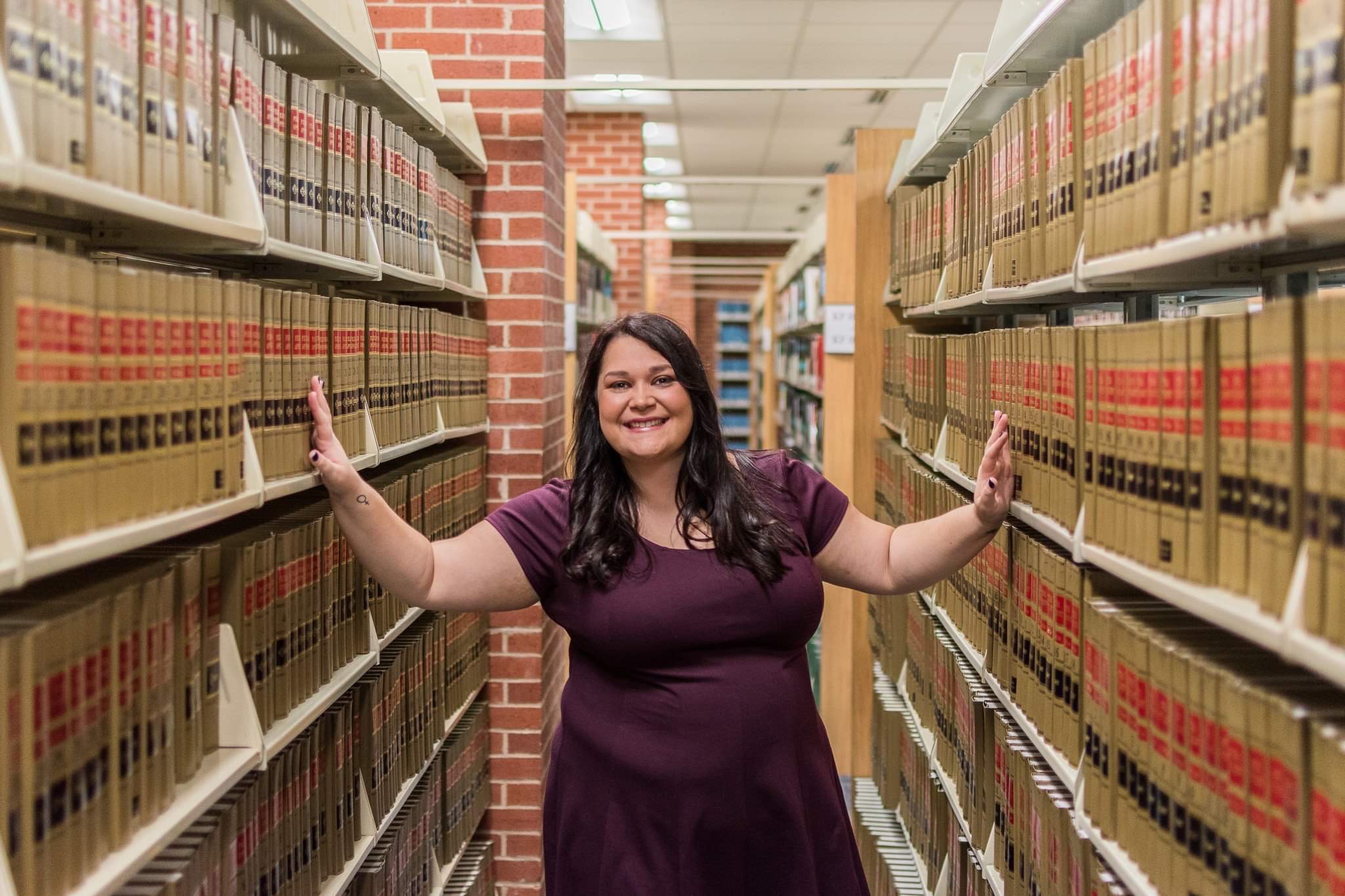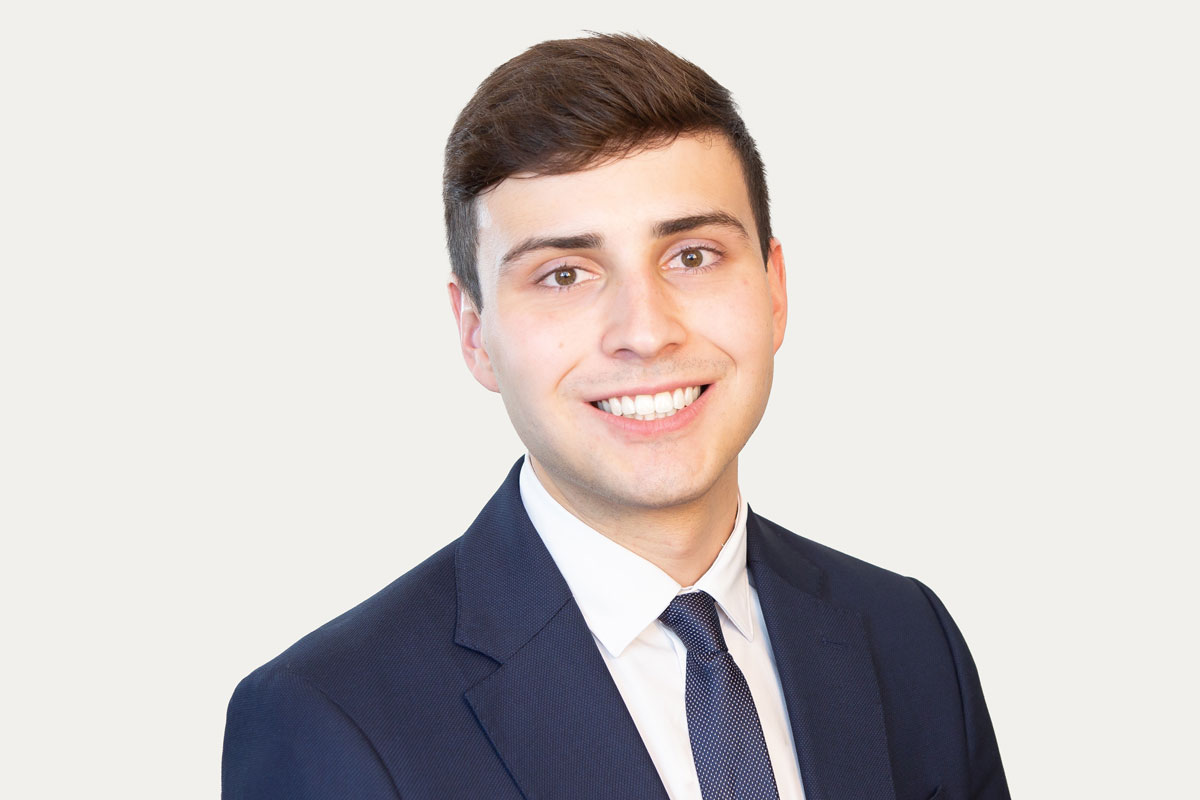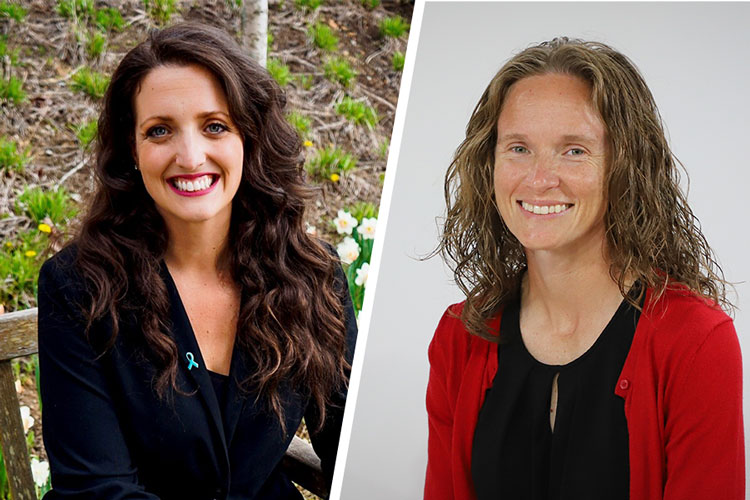 V. 50 years of Title IX helped UVA Wise alumna Chelsea Polly, J.D., find her dream job. 
Spotlight on: UVA Alumna Chelsea Polly '16 is now the Associate Director of Inclusion and Equity and Title IX Coordinator at the University of Akron in Ohio. She has a B.A. in history, B.S. in psychology, minor in women's studies and minor in Spanish from UVA Wise.
"My big thing with Title IX is it allows me to educate. Title IX covers a lot of things students don't realize because they haven't navigated the dating scene and sexual world including dating violence, stalking, sexual assault, harassment, gender-based and sexual-orientation-based violence. Those kinds of conversations aren't really had a lot and you're not really taught how to navigate the kind of world where you know how to say 'no' or you know how to get it across. Sometimes, you just don't know how to deal with certain situations. We are here to help them recognize those red flags and hopefully teach them what they maybe hadn't learned before."
Polly got her first hands-on experience in Title IX in the summer of 2017 at UVA Wise's Title IX office. She was interning after her first year of law school at North Carolina Central University, a historically black university. 
VI. The heart of Title IX is Education.
When Title IX was signed into law in 1972, women earned just seven percent of all law degrees and nine percent of all medical degrees. Now they earn nearly half of all law and medical degrees. Women's participation in a career in technical education programs leading to non-traditional careers has increased from nearly zero percent in 1972 to over 25 percent nationally today.
According to the NCAA 45th anniversary report of Title IX, Division II, 57 percent of undergraduates were women and 43 percent were men in 2016.
UVA Wise Milestone: On January 18, 2013, Donna P. Henry, Ph.D. became the eighth Chancellor of the University of Virginia's College at Wise.
VII. Title IX Means Cultural Equity and Inclusion
Title IX requires every K-12 school, college or university that receives federal financial aid have a Title IX Coordinator.
"UVA Wise's Office for DEI is committed to prevention and education towards finding ways to reduce harm and that is the most rewarding aspect of my job," said Smith. "Cultural equity for UVA Wise means that we are developing and leading the way with values and practices that represent all people. Having this commitment around a greater understanding for all humans is how we continually broaden our knowledge and become open to new perspectives."
UVA Wise Milestone: In November 2015, the College's first comprehensive Sexual Misconduct and Interpersonal Violence Policy based on Title IX is implemented and its first full-time Title IX Coordinator, Tabitha Smith, hired.
This June, UVA Wise celebrated the year anniversary of the creation of the Office for Diversity, Equity and Inclusion established by Chancellor Henry and led by Smith.
The office supports the student-led Multicultural Center, keeps the campus community informed about safety incidences and statistics, prevents the abuse of drugs and alcohol on campus, and promotes an environment free of gender-based discrimination as well as sexual and interpersonal violence, including all reports related to the federal law of Title IX, and the abuse of minors, among other duties.
The office also embraces diversity and equity as pillars of inclusive excellence and plans cultural programming through the academic year.
This year, UVA Wise has three full-time employees and had six student interns.
VIII. Assistance for Individuals of all genders.
Students and employees have many different rights under Title IX.
Those rights include protection from discrimination or harassment based upon one's gender or sex. It also covers unfair treatment, attitudes, or behaviors towards an individual based upon their gender or sex, Smith said.
"Something often not known is no matter who you are whether you are working, learning and or living on campus, Title IX covers you—even third party and visitors," Smith added.
On March 7, 2013, President Obama signed The Violence Against Women Reauthorization Act ("VAWA"), which focuses of improving the criminal justice response to violence against women.
"But do not be mistaken—this is for all genders and requires that campus do on-going prevention and awareness campaigns for all students and employees," Smith said.
The Office for DEI in 2021-2022 hosted or co-hosted nearly 100 educational programs and events. This April, the  ninth annual Take Back The Night featured Brenda Tracy, creator of the Tracy Rule, as the keynote speaker.
IX. 37 Words That Changed America.
When then-U.S. President Richard Nixon signed into law Title IX of the Education Amendments of 1972, the statue consisted of 37 words that mandated change in American education by making discrimination based on sex illegal, thereby expanding access and opportunities for the underrepresented sex, which historically has been women.
The text of Title IX is as follows: "No person in the United States shall, on the basis of sex, be excluded from participation in, be denied the benefits of, or be subjected to, discrimination under any education program or activity receiving Federal financial assistance."
It's noteworthy that the language doesn't mention any specific sex or gender allowing inclusion for all.