Featured
UVA Wise Nursing Alumna Inspires Future Nurses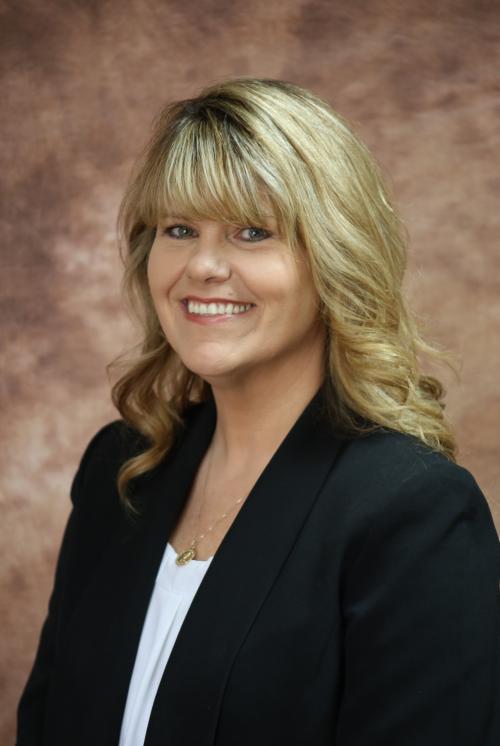 Many of the University of Virginia's College at Wise's nursing alumni serve patients at healthcare facilities across the region and around the Commonwealth. But one alumna is currently spreading her knowledge through teaching future nurses. Crystal Hunnicutt of Haysi, Va., a 2002 graduate of the College, is currently serving as Program Director of the Doctor of Nursing Practice (DNP) Nurse Anesthesia program at Lincoln Memorial University (LMU). Hunnicutt recently sat down with UVA Wise to talk about her current position and how her time at UVA Wise influenced her nursing career. 
What inspired you to choose nursing as a career?
I was very interested in the sciences as an undeclared student. I took several biology courses and knew that I wanted to be in healthcare in some way, so getting my bachelor's degree in nursing just made a lot of sense. 
What was your career like after you graduated from UVA Wise?
After graduating, I worked as an ICU nurse for a couple of years until I was accepted into Virginia Commonwealth University's (VCU) nurse anesthesia program. I then obtained my Master of Science in Nurse Anesthesia in 2006 and my Doctor of Nurse Anesthesia Practice in 2010 from VCU. After that, I worked as a certified registered nurse anesthetist while also teaching adjunct nursing classes at UVA Wise. In 2013, I made my way to LMU as the assistant program director of the Nurse Anesthesia Program. In 2016, I was promoted to the Director of the program. 
Talk about what your current job is like on a day-to-day basis.
My responsibilities as program director are administrative as well as didactic teaching. I have the ability to teach all courses that are in the program. Administratively, I complete accreditation reports, do grant writing and serve as chair of both the Wellness Committee and Education Committee for the Tennessee Association for Nurse Anesthetists. I also help get students involved in advocating for their practice and for nursing as a whole. Advising students is also an important part of my job. 
What is the most rewarding part of your job?
Being able to help a student to fulfill their goals. I find more excitement in the successes of my students rather than my own successes. If a student has an issue with a certain topic in class and I can break it down for them in a way that makes sense, that is what I find most rewarding.
What inspired you to want to teach other nurses?
Teaching at adjunct at UVA Wise solidified my desire to teach others full-time. The students at UVA Wise had a willingness to learn made me want to continue the journey.
How did your time at UVA Wise help you in the field?
My time as a nursing student at UVA Wise gave me necessary knowledge to advance my career. The classes I took at the College heavily influenced the way I cared for patients and improved my safety overall.
The way that I teach is heavily influenced by the courses I was taught, with professors like assistant professor of nursing, Sheila M. Schmuck, who taught me pathophysiology at UVA Wise, which is the same course that I teach now. Those classes have made me a better educator. 
What was the most impactful course you took at UVA Wise?
There was an excellent health assessment course that stuck with me, as well as an acute care nursing course that really applied to my career as an intensive care unit (ICU) nurse. 
Are there any other faculty and staff from the College that left a lasting impact on you?
Margie Tucker, a former professor of chemistry, really stuck out to me because she was always able to break things down in a way that made absolute sense. Professor Stan Kunigelis, who I took a physiology course with, also really stuck with me through the years.
Do you have any advice for current UVA Wise students?
Take every learning opportunity as a way to better yourself and try to learn as much as you can from your instructors. Pretend each day is an interview. When you are in clinicals interacting with healthcare providers and other nurses, treat it as if it is the place you want to work full time, even if it isn't. That will help you learn as much as you can and come across as professional as possible, and who knows? It may end up being the place for you.