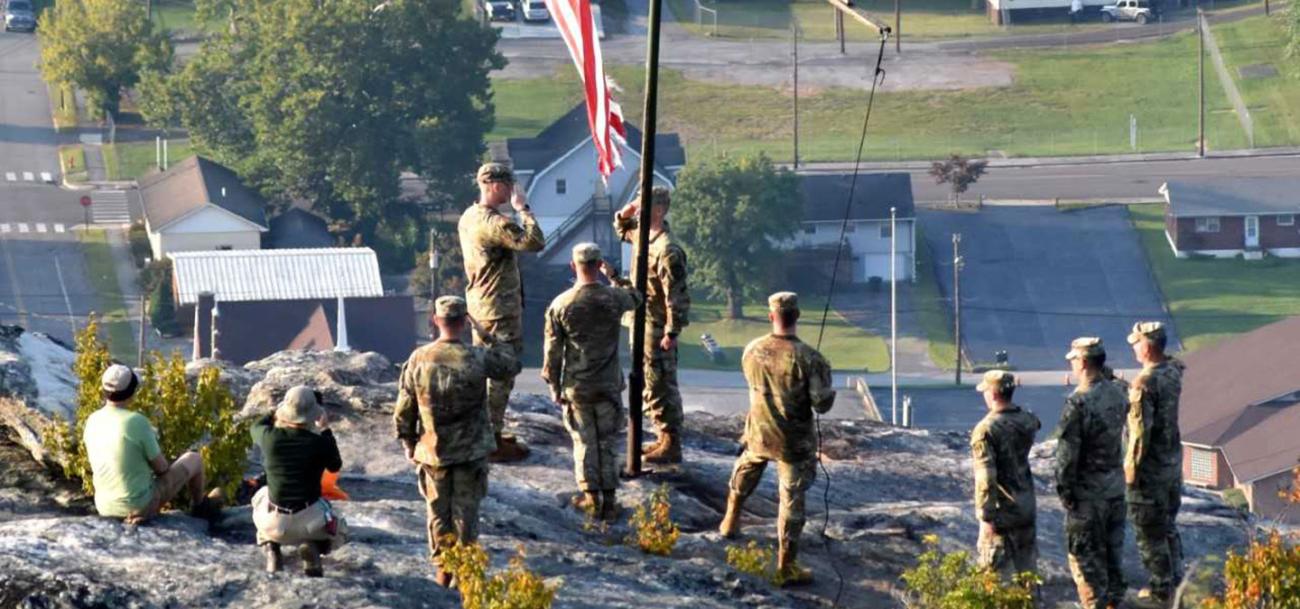 UVA Wise Army ROTC offers top notch leadership courses for students interested in serving the Nation as Army officers. Through class work and field training, students will learn first-hand what it takes to lead, motivate groups, overcome challenges, and succeed in a competitive environment. During their time at UVA Wise, students will receive the tools, training, and experience necessary to graduate as a commissioned Second Lieutenant in the United States Army.
Mission
The University of Virginia's College at Wise Army ROTC Extension Unit recruits, educates, trains, and commissions leaders of excellence for our Total Army in order to defend our Nation and protect our American way of life.
Scholarships
High school students who apply for ROTC are eligible for scholarships covering up to the full cost of tuition, plus a monthly stipend of up to $420 per month for personal expenses.
1,000+ partner and affiliate schools across the country
$420 per month stipend per year
$1,200 per year for books
100% coverage for full tuition and fees based on merit and grades, and the option to cover room and board instead, for qualifying cases
Learn more about ROTC scholarship opportunities.
Follow UVA Wise ROTC on Social Media